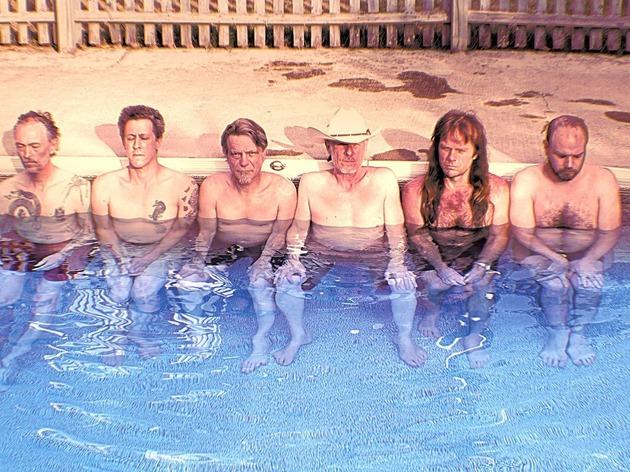 A white-knuckle evening of sonic catharsis with Michael Gira's cult rockers
Everyone knows that a swan can break a man's arm with its wing, but did you know that New York noise rock band Swans were at one point capable of making entire audiences get spontaneously reacquainted their half-digested lunch?
Okay, admittedly that's an urban myth – or, as the group's stentorian frontman Michael Gira has put it, 'a bunch of shit'. Swans never actually made anyone vomit through sheer force of sound, but since reforming in 2010 – in an era of health and safety and noise control – they've still had audience members spending the next few days suffering from not just ringing ears but full-blown aural flashbacks. We're talking seriously 'oof!'-worthy levels of sound and fury.
That's not to say that Swans don't do subtlety. On their last few LPs, Gira and co flash in an instant from ground-shaking, clash-of-the-titans riffs to periods of eerie calm, underpinned by churning drums and topped with the kind of vocals that you'd expect from a particularly scary blood cult. Then it's back to those piledriver riffs, sometimes continuing on one apocalyptic note for up to half an hour.
Gira, we feel bound to mention, was recently the subject of rape accusations – which he strenuously denied. Some fans have reportedly boycotted the band since. Regardless of who's in the right, this will be the last Swans tour with the band in its current form – so if you're going, prepare yourself for a farewell onslaught of white-knuckle sound and fury.