Classical concerts in London
Looking for great classical music in the capital? Look no further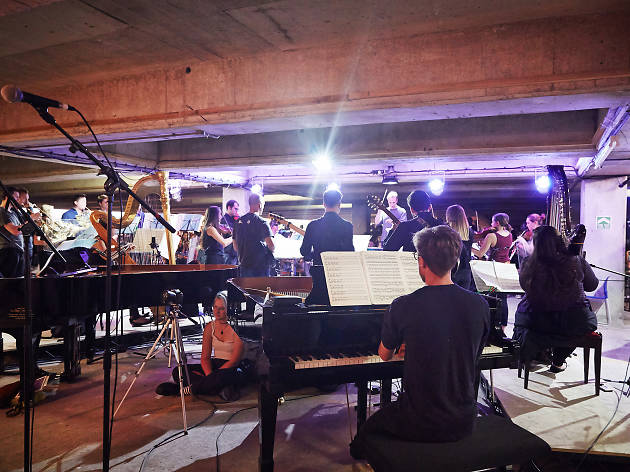 London is one of the world centres of classical music, and there's a staggering number of concerts, recitals, festivals and lunchtime services taking place in the capital every month. Our advice? Head to any of the shows recommended below and you'll be in for a treat.
More classical concerts and opera in London
Violinist Abel Balazs and theorbo player Jonatan Bougt perform Matthew Locke's Saraband, John Banister's A Division On A Ground and Thomas Baltzar's John Come Kiss Me Now.
Read more
The piano and saxophone pairing performs Debussy's Preludes and Rhapsody For Saxophone And Piano, plus other works by him.
Read more
Over 200 young musicians from five orchestras, drawn from Lambeth primary schools, give individual performances then combine for a rousing finale.
Read more
Talented students from local schools deliver a selection of recitals.
Read more
Senior choirs from Lambeth secondary schools perform classical, gospel and popular songs under the guidance of sing leader Kirsty Keogh.
Read more
Sakari Oramo conducts Anna Clyne's This Midnight Hour, Britten's Violin Concerto and Beethoven's Symphony No 6, with violinist Vilde Frang.
Read more
Stephen Cleobury directs a performance of Tallis' Lamentations Of Jeremiah I, Brahms' Schaffe In Mir, Gott, and Poulenc's Lenten Motets, among others.
Read more
Laurence Cummings conducts a staged performance of the Handel masque. Martin Parr directs.
Read more
Andres Orozco-Estrada conducts Stravinsky's Apollon Musagete For String Orchestra and Capriccio For Piano And Orchestra, Weber's Konzertstuck In F Minor For Piano And Orchestra and Symphony No 3, with pianist Peter Donohoe.
Read more
Show more