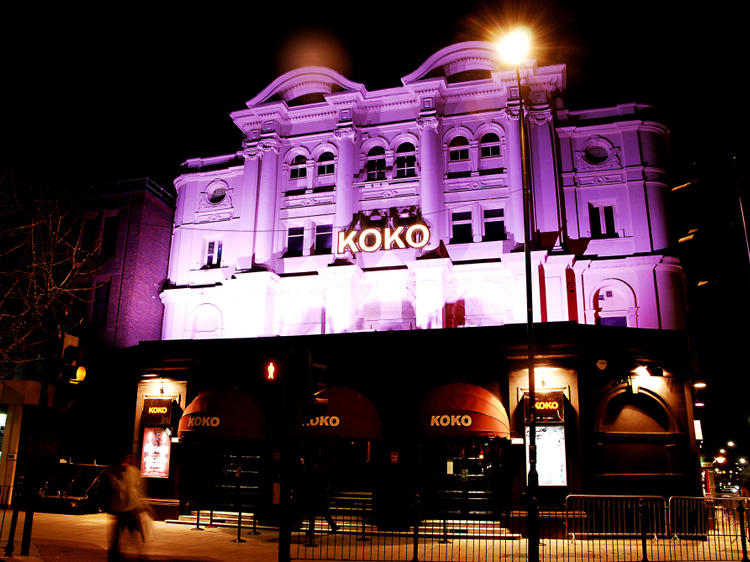 Camden features heavily in London's pop history, but Koko must surely be its Forrest Gump, having had a hand in the gestation of numerous sounds and styles over the decades.


Inaugurated as the Music Machine in 1970, peaking with a four-night residency by The Clash in '78, the venue changed its name to the Camden Palace in the '80s, whereupon it became home to the emergent new romantic scene and saw Madonna's UK debut.


Later, it was one of the first 'official' venues to host acid house events, and retained its dance connections right up to the So Solid era of garage. Although we can forgive it for that.


In 2004, its fading gargoyles and ornate balconies were given a spruce up, and it has since been equally popular with the likes of Joss Stone and Swans, two acts hitherto considered quite far apart on rock's Venn diagram.