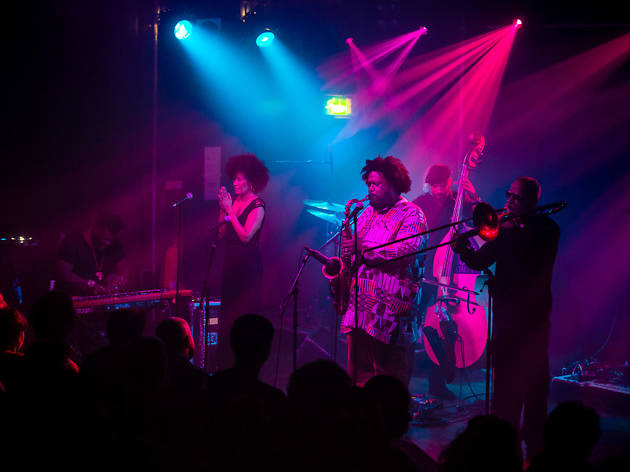 Ten gigs to see at the London Jazz Festival 2016
Our pick of the top ten best jazz gigs at the EFG London Jazz Festival
The EFG London Jazz Festival is simply enormous: 2,070 artists, 317 gigs, 52 venues. Now in its twenty-fourth year, the festival is home to both rising stars and jazz royalty. Let us guide you through ten of the best events on in the capital this month.
RECOMMENDED: Our guide to the EFG London Jazz Festival 2016
The best of the London Jazz Festival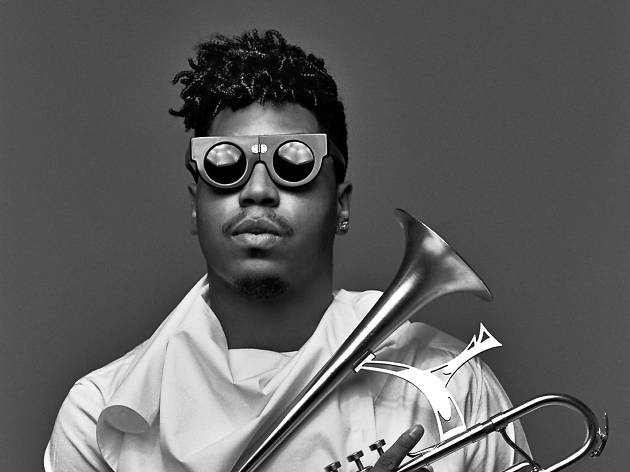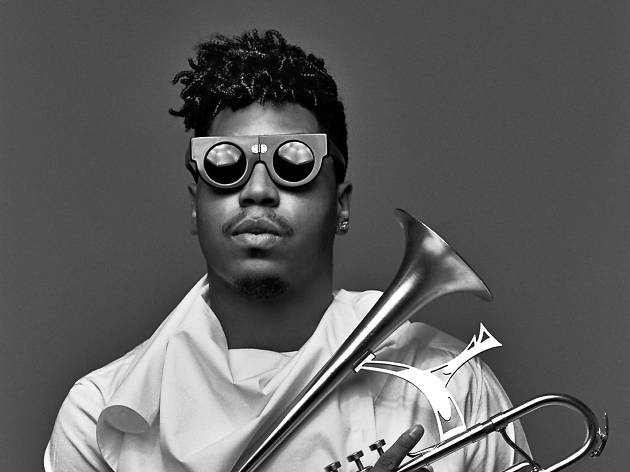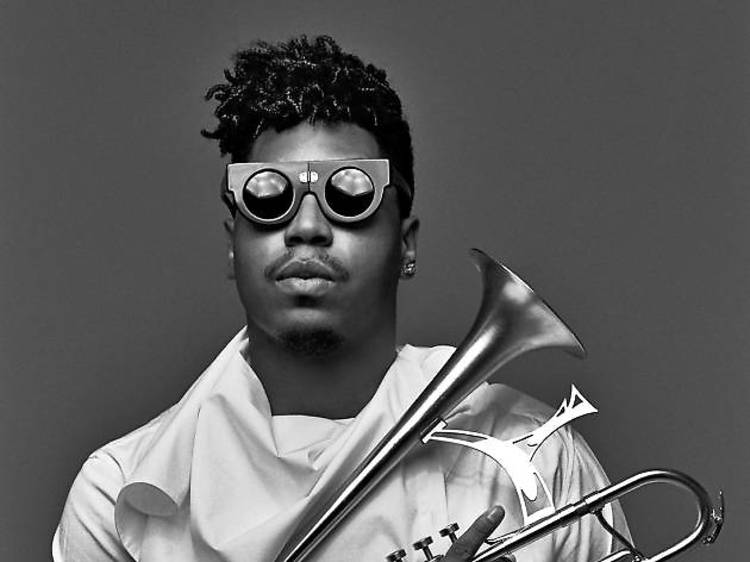 Delphine Diallo
1. The hottest name in town
Progressive, super-cool trumpeter Christian Scott demonstrates just why he's regarded as one of the great innovators in jazz today. Don't come with any preconceived ideas about what you'll hear – Scott is renowned for his genre-bending sounds. Equally hot three-piece Mammal Hands provide support. Scala, Nov 16.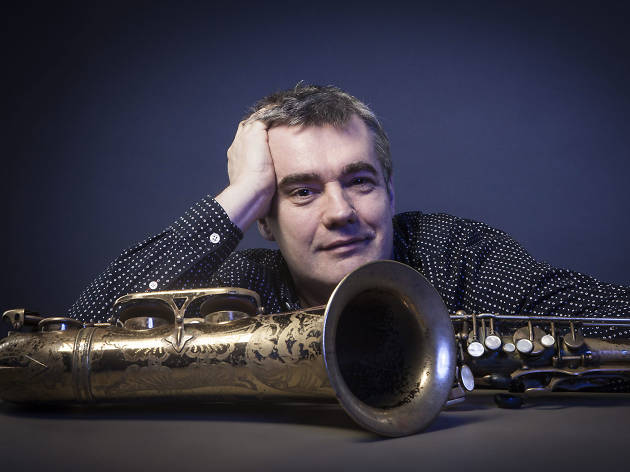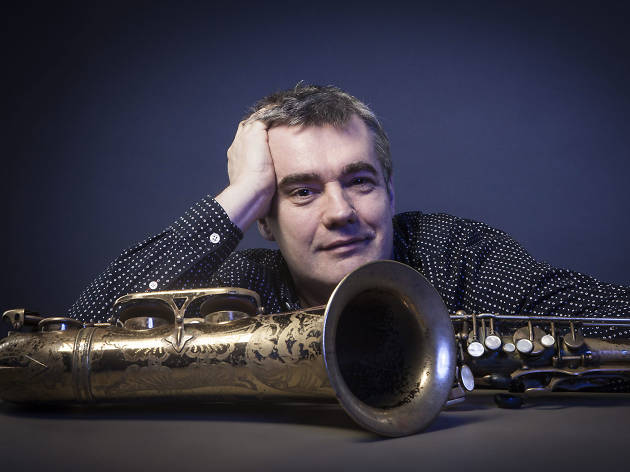 Tim Platt
2. Free jazz (as in gratis)
As ever, there's a load of free gigs around the city. Our pick is saxophonist Mark Lockheart alongside Seb Rochford, Liam Noble, Tom Herbert, John Paricelli and the Trinity Laban Shapeshifter Ensemble, who together showcase some brand new material. A great gig and rare opportunity to hear excellent jazz for nowt. Southbank Centre, Nov 13.
Want to get your little ones grooving like the hippest of jazz cats? Then check out the Jazz for Toddlers strand. Bassist Dave Kane and multireedist Oliver Dover run this family-friendly music and movement workshop for kids aged two to five. Various venues, Nov 11-19.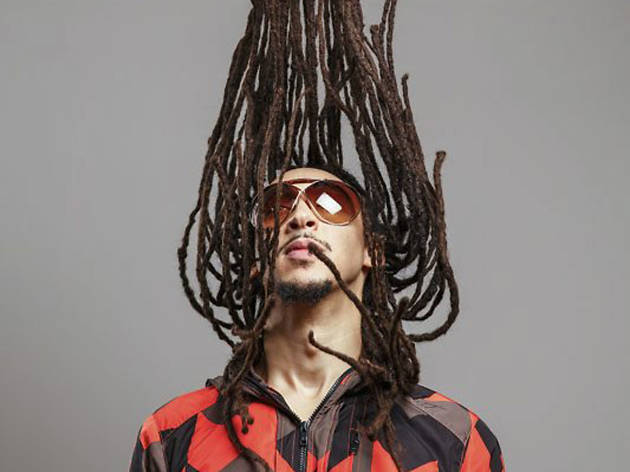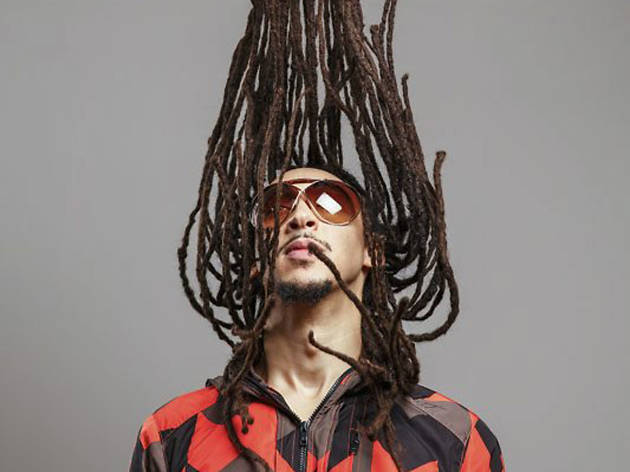 4. White-hot rising stars
One of our hottest tips for this year, trumpeter and arranger Theo Croker, continues to impress. Deeply rooted in tradition but with a nifty talent for blending influences from other genres, he's an accomplished technician who will knock your socks off for sure. He'll be performing from his latest project 'Escape Velocity'. Duo Blue LAB Beats open the evening with their inimitable sound of blended jazz, electronica, grime and hip hop. Rich Mix, Nov 20.
5. A jazz event without any actual jazz (how very jazz)
Sadly the excellent Jazz Rants (where people basically stood up and ranted about a topic to do with jazz) hasn't made it back into this year's programme. But there are some great free talks scheduled which are well worth checking out. Jazz and the City is a free talk with Dr Emma Webster and Professor George McKay, which will explore the programme and their recent work on the impact of festivals. Southbank Centre, Nov 12.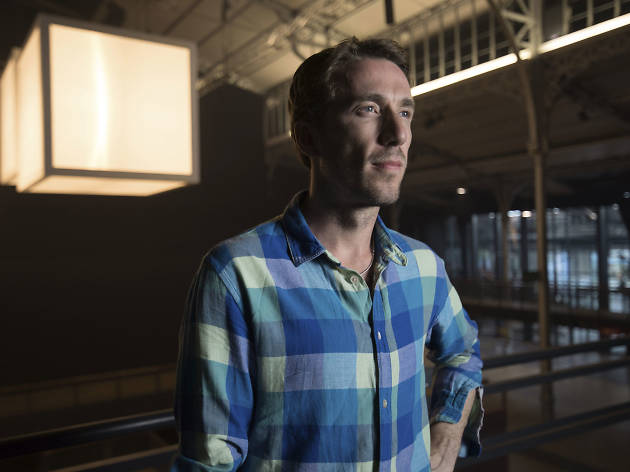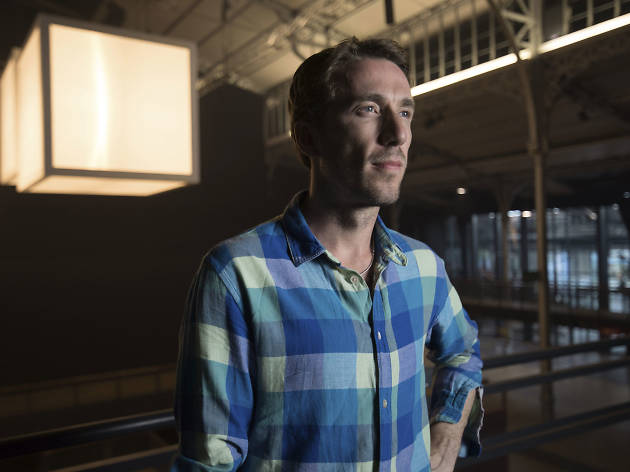 Snarky Puppy keys man Bill Laurance has long been one of our favourites. His gift for penning hooky yet deep compositions coupled with his innate musicality always make him a great pick. He ventures out east to Shoreditch to play from his latest album, 'Aftersun', this evening alongside drummer Joshua Blackmore, bassist Chris Hyson and percussionist Felix Higginbottom. Shoreditch Town Hall, Nov 20.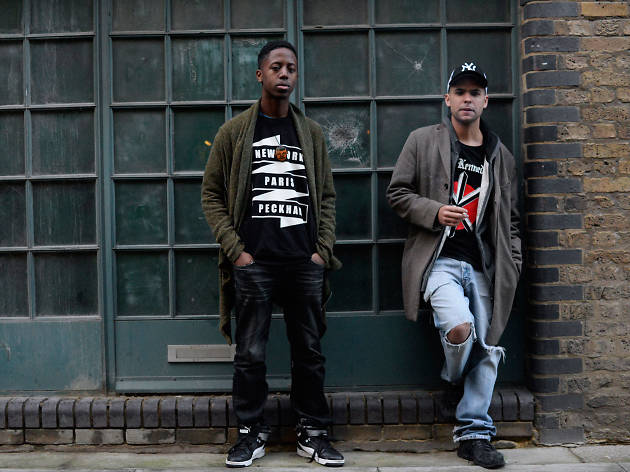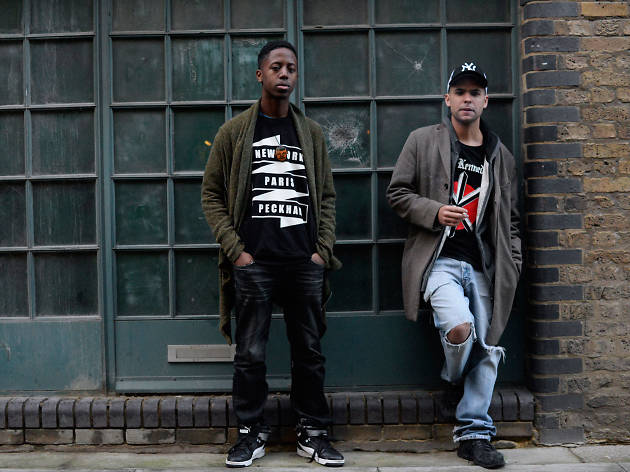 7. Find out why three is the magic number
The tricksy trio comprised of bassist Reid Anderson, drummer Dave King and pianist Ethan Iverson return to the UK with their latest album 'It's Hard'. They're known for their distinctively complex rhythms, singable melodies and driving beats and have long been regarded as one of the best piano trios around. Award winning duo Binker And Moses provide support – the drum and sax two-piece are making serious waves within the London jazz scene with their mind-blowing improv. Scala, Nov 13.
Fancy learning to sing like a jazzer? Then check out the Serious Sing gigs in which you'll be able to belt out classic jazz standards under the expert guidance of top-class vocalist Polly Gibbons. Good times guaranteed. Barbican, Nov 20.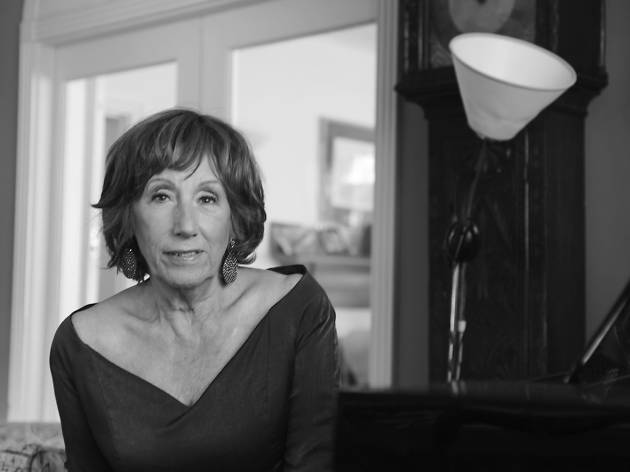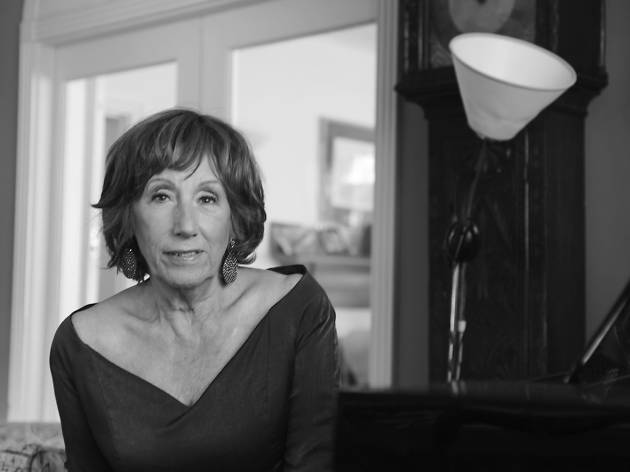 Michael Putland
9. The jazziest version of 'Happy Birthday' ever
To mark her seventy-fifth birthday, Norma Winstone takes to the stage for a gala concert celebrating her career so far. She has worked with many other jazz luminaries such as John Taylor and Kenny Wheeler and continually pushed the boundaries of jazz and explored new ground. She'll be performing with her European trio in the first set and the Royal Academy of Music Symphony Orchestra in the second – together they'll perform music written especially for the singer. Vince Mendoza's new composition for Winstone also receives its first outing. Cadogan Hall, Nov 16.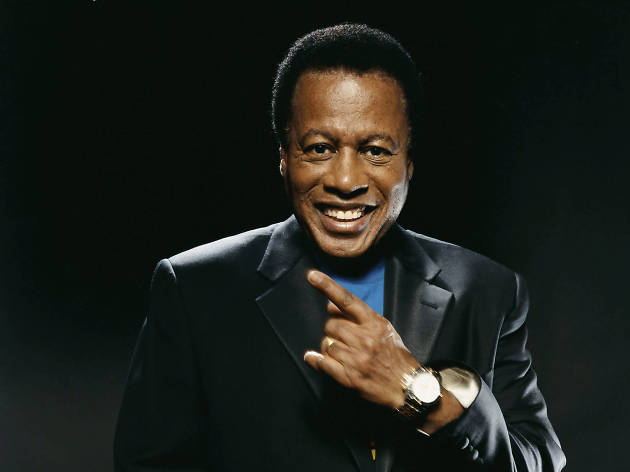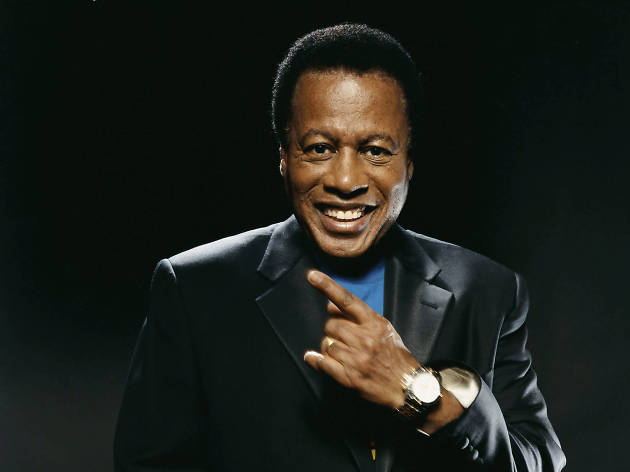 10. And if you only go to one gig...
Of course it wouldn't be EFG London Jazz Festival without a big maestro name in the mix. This year, jazz royalty Wayne Shorter returns to the city with his defining quartet of pianist Danilo Perez, bassist John Patitucci and drummer Brian Blade. Having earned his chops playing with the likes of Miles Davis, Art Blakey and Herbie Hancock, this is a rare opportunity to witness a true legend. Barbican, Nov 20.
More jazz in London
Whether you're a long-time lover of the genre or a total newbie, London's got something to keep all jazz fans entertained.