England's largest festival of history and culture is back with loads of free behind-the-scenes events at a range of unusual London landmarks.
A museum of curios from our city's sexual past will open to the public for the very first time this month. Join the waitlist for a chance to see smutty discoveries like Victorian penis graffiti and a Roman bullwhip made with human hair. 'The Keeper' of the museum is entrusted with the preservation of these sex objects for future generations, and wears a blood-red hooded cloak, so you know she means business. Museum of Sex Objects. Tube: Holborn. Sep 19-22. Visit Eventbrite to join the waitlist.
Crystal Palace Park's giant dinosaurs have become London celebrities. People love them so much they're now listed as Grade I-listed monuments. Usually you can only glimpse the 165-year-old VIP residents from their island across a lake but, at this day out, you can go on a rare tour of 'Dinosaur Island' and get up close to the concrete creatures. There'll also be talks on dinosaur science and history, mask-making workshops, short-film screenings and 'Palaeo Planting' sessions where you can help plant 'Jurassic Park'-style vegetation around the lizards. Jeff Goldblum, please make a guest appearance. Please.
Crystal Palace Park. Crystal Palace Overground. Sun Sep 15. Free, but tours should be booked in advance.
This Gothic masterpiece is a dazzling piece of architecture, a working church, a spellbinding setting to see live music and a stalwart champion of the people. For 25 years its Union Chapel Project has helped open up the historic building to folks from all backgrounds and The Margins Project is a vital support for homeless people in Islington. The chapel's role as a social enterprise is the focus of this open day – visitors can go on behind-the-scenes tours, explore its activism and listen to live music calling for social change. Union Chapel. Tube: Highbury & Islington. Sep 18. Free.
Join the pleasingly-named historian Dr Twigs Way at Headstone Manor as she discusses the origins of the humble garden gnome. The talk takes place in the Manor's gorgeous sixteenth-century barn (usually closed off to the public). They may have faced a hundred-year ban at the Chelsea Flower Show, but there's more to these 'garden ornaments' than you might think. Prepare to enter gnome-man's land. Headstone Manor and Museum. Tube: Harrow & Wealdstone. Sep 21. Free, book in advance.
Make your way to LSE's Women's Library for this Wikithon. Part of Electrifying Women, a project by the UK's Women's Engineering Society, the Wellcome Library's Wikimedian (yes, it is a job) Dr Alice White will school you in how to edit and make Wikipedia entries. If you're more than a bit miffed that reams of minor 'Star Wars' characters have detailed Wiki entries, when tons of eminent female engineers have nothing, this is your chance to put them on the online map.
LSE Library: The British Library of Political and Economic Science. Tube: Holborn. Sep 21. Free, but register for your place on Eventbrite in advance.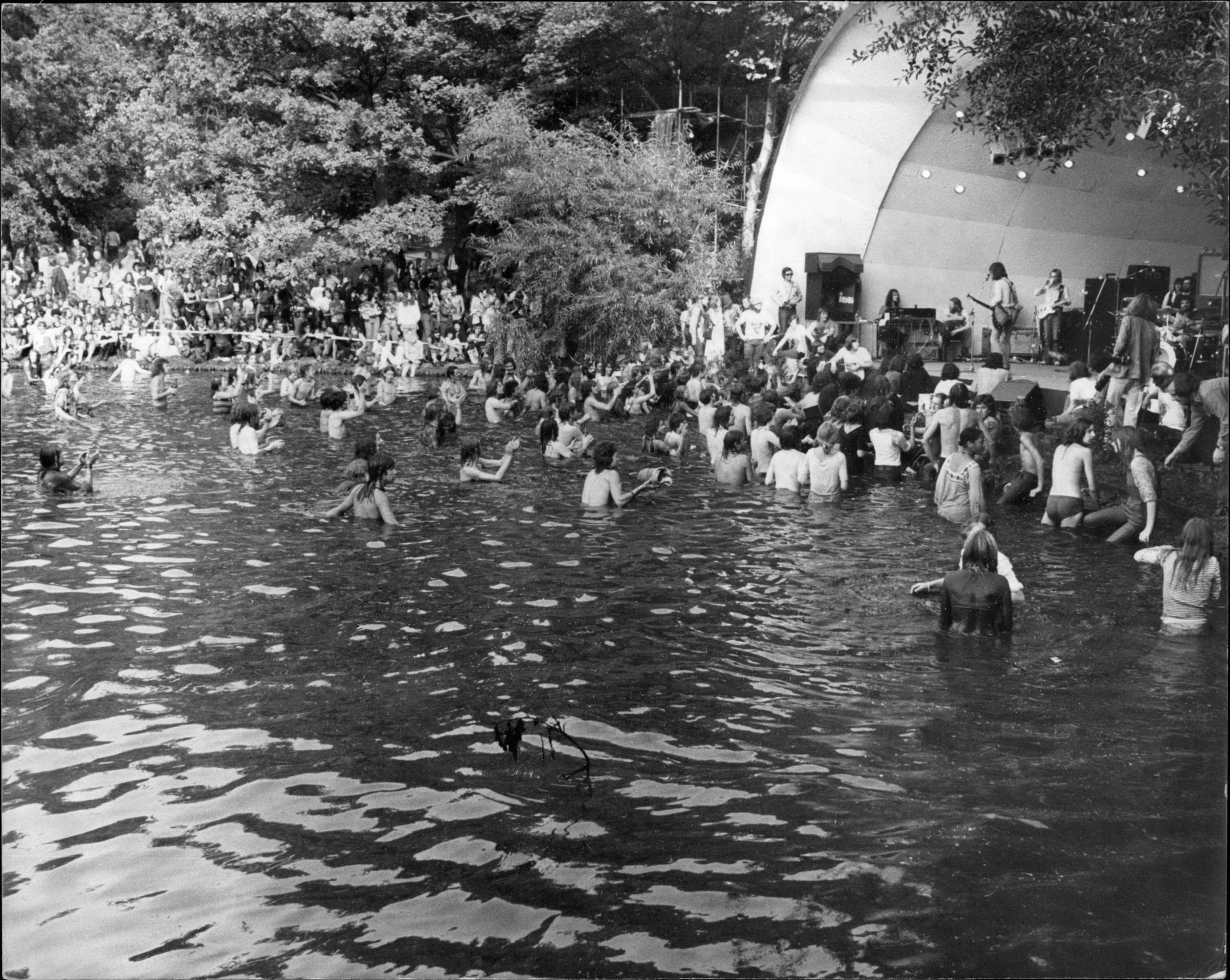 In the 1970s, big names like Lou Reed and Pink Floyd played at the Crystal Palace Bowl on a stage in front of a lake. A few songs in, the crowds would inevitably wade into the water to create an aquatic mosh pit (see above). Floyd's set is the stuff of lore: so loud, its vibrations killed 300 fish in the lake. A new stage, known as 'the rusty laptop', arrived in 1997, but is due a restoration. This is your chance to climb on its 'keyboard', and scream 'We don't need no education!' And to take a moment's silence for those fish. Crystal Palace Park. Crystal Palace Overground. Sep 21. Free, no booking required.
Estonian artist Dora Gordine was the first woman to have her sculpture purchased by the Tate Collection. When she passed away in 1991, her former home and art studio was turned into a museum: Dorich House, an underappreciated attraction by Richmond Park. The house acts as a permanent Gordine retrospective, and the view from the roof terrace overlooking the park isn't bad either…
Dorich House. Kingston rail then 85 bus. Fri Sep 13-Sep 21. Free.
Katie McCabe and Alexandra Sims
Heritage Open Days festival runs from Sat Sep 14-Sep 22. All events are free.
Want to nose around more amazing places in London? Read all about this year's Open House London.
Find more wonderful things to do in London this month with our September guide.
Images: Museum of Sex Objects © Jorge Monedero; Union Chapel © Daniela Sbrisny; The History of the Garden Gnome © Headstone Manor and Museum; Electrifying Women © WES; Crystal Palace Bowl © Crystal Palace Bowl; Dorich House Museum © Dorich House Museum / Ellie Laycock.