Everything that's delicious and new this month in the capital.
Brace yourselves, hungry Londoners, you're going to want to check these five out.
The best new restaurants opening in London in February 2023
The cool independent pub
The Three Colts, Bethnal Green
If you've ever had the pleasure of visiting Exhale's Walthamstow brewery to sample its strangely delicious Irn Bru sour, then news that it's opening a new pub should come as music to your liver. There are 14 lines of beer and cask ale, as well as natty wines and cocktails, and you can expect quiz nights, DJs, live music and shuffleboard. Food will come courtesy of Dough Hands, Hannah Drye's fun and funky neo-Neapolitan pizza pop-up, with pies slathered in 'nduja, gorgonzola and hot honey, as well as saucy sides like deep-fried olives. The Three Colts opens at 4pm on February 23. Don't all rush at once, now.
199 Cambridge Heath Road, E2 0EL
The celeb chef ramen residency
Ivan Ramen has an extremely good claim to the name. Born Ivan Orkin, this New York-born, Japan-obsessed cook found fame on an episode of wildly popular Netflix show 'Chef's Table' and what he doesn't know about ramen isn't worth knowing. His first ever UK offerings launch this month, including at Neighbourhood – formerly Sessions Market – in Islington on February 9, as well as at Brighton's Shelter Hall. The four-week 'Ivan Mazeman' London residency will feature a menu showcasing his signature brothless ramen dishes, which you can find at his shops in Japan and New York, including Triple Chicken Triple Garlic Mazemen, Katsu Curry Mazemen and Cold Sesame Noodles. Don't miss this mazemen-u.
77 Upper St, N1 ONU.
The chic Michelin-starred pop-up
Merlin Labron-Johnson at 180 Corner
Not only does Merlin Labron-Johnson have a magical name, he's something of a wizard in the kitchen too, regularly impressing the DFL punters at his Michelin-starred dining room Osip and wine bar and bistro The Old Pharmacy in the very chic village of Bruton in Somerset. After fleeing his London spots Portland and Clipstone for the country, he's now back in the Big Smoke for a four-night kitchen takeover at 180 Corner on the Strand from Tuesday February 7 to Friday February 10. The seven-course menu will set you back £85 and includes flavours direct from Southern France and Northern Italy, with bruschetta of eel and candy beetroot dusted with a powder of dried fruits, root vegetable tea with burnt garlic oil, scallops with jerusalem artichoke, potato-and-egg-yolk ravioli, and duck with winter mole rojo.
180 Strand, WC2R 1EA.
The sexy Thameside tapas joint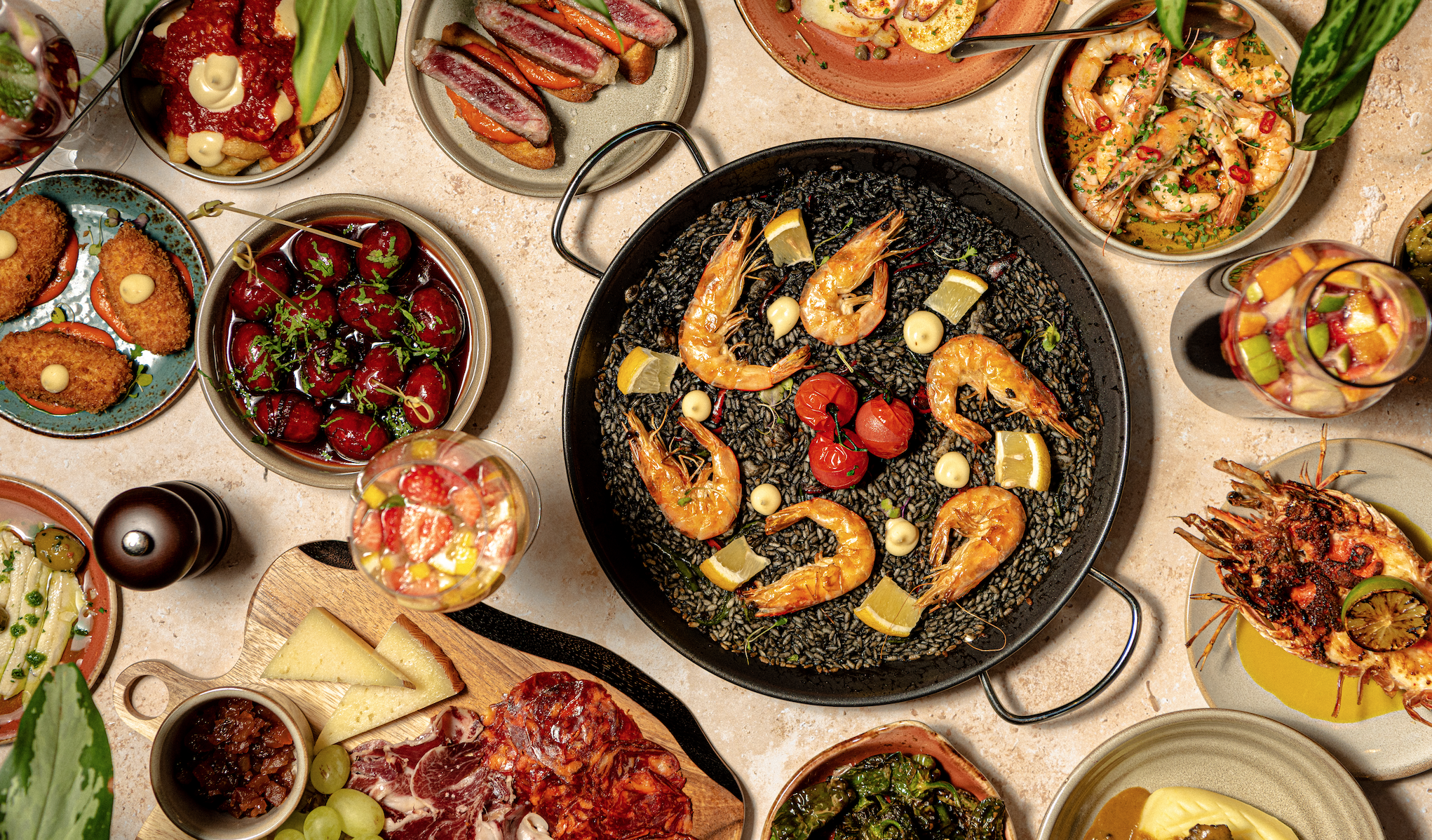 Applebee's Fish in Borough Market is branching out. La Gamba promises Galician-inspired tapas and modern takes on classic Spanish cuisine – as well as plenty of wine and curated cocktails – right in the shadow of the Royal Festival Hall. If the views don't impress you, the food certainly will, with fresh seafood including St Austell mussels in albariño and chorizo sauce, and Cornish crab and fennel tostada, as well as Iberico pork cheek empanadas and Galician picanha steak with truffle and San Simón cheese. Is there burnt Basque cheesecake as well, we hear you ask? Of course there is! Try it for yourself, when La Gamba opens on February 13.
Unit 3, Royal Festival Hall, SE1 8XX
The decadent Soho destination dining spot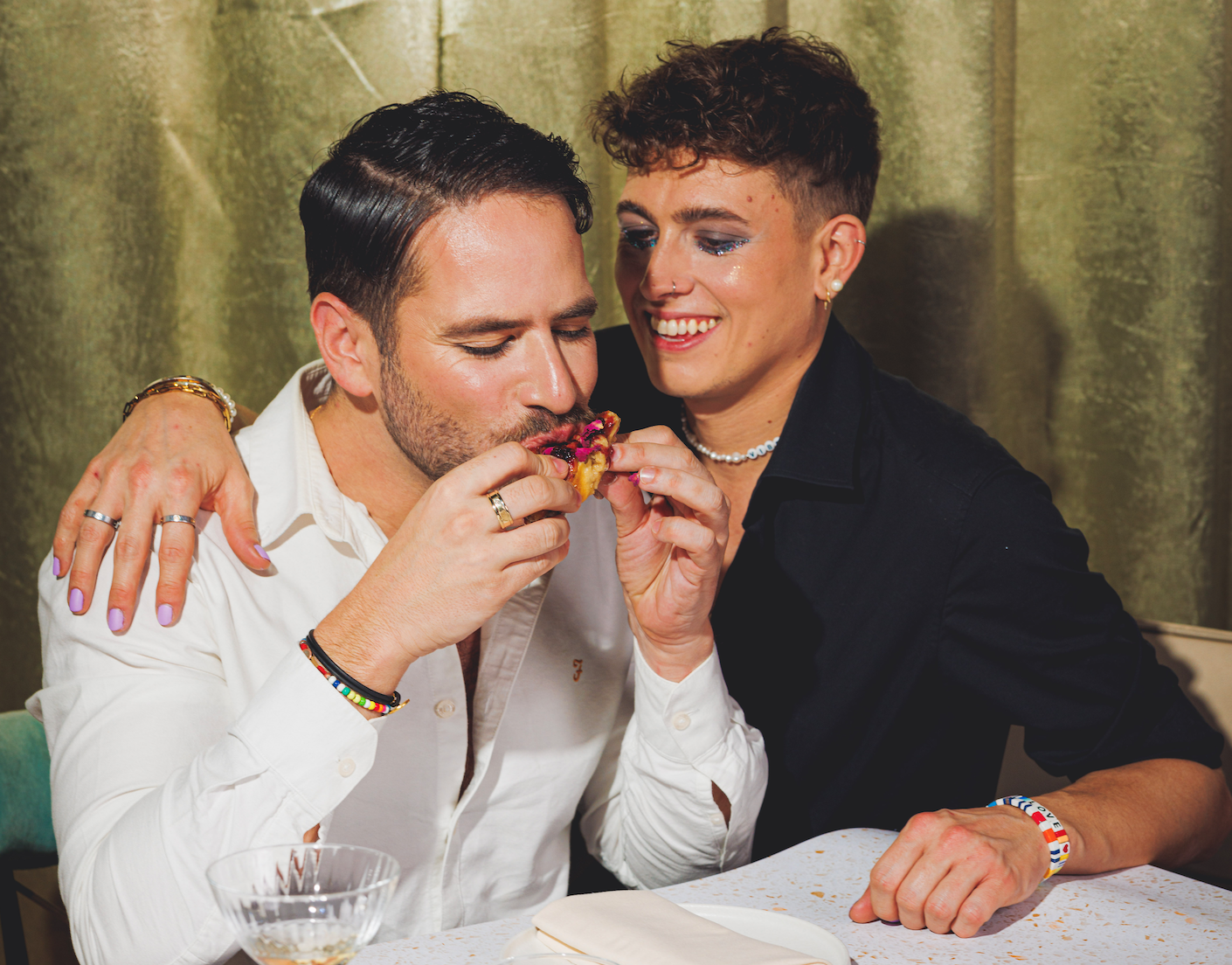 Ilona Rose House is the somewhat unhinged-looking redevelopment of the old Foyles bookshop (RIP), but inside its wild walls you'll find Kapara, the newest restaurant from Israel-born chef Eran Tibi. Inspired by Tel Aviv's hipster Neve Tzedek neighbourhood, Kapara plans to be a rowdy all-rounder, with an alfresco terrace, a lounge and bar and a main restaurant with a stage for live music. And the food? It's lavish, dramatic and extravagantly named. Abandoned at Sea features crispy cod chops with squid-ink yolk pasta and coconut and harissa bisque. The Quince of Hearts is a celeriac fondant with ox-heart tartare, olive caviar, spiced quince, cured quail egg, and turmeric and mustard aioli. For pud? Have a Cigar Break, with tahini rose pistachio ice cream. Kapara opens February 24.
Unit 2, Ilona Rose House, James Court, Manette St, W1D 4AL.
Check out the best new restaurants in London.