The best new restaurants in London
Where's new? Where's great? Err, this lot: London's best new restaurants and cafés to have opened up in the past few months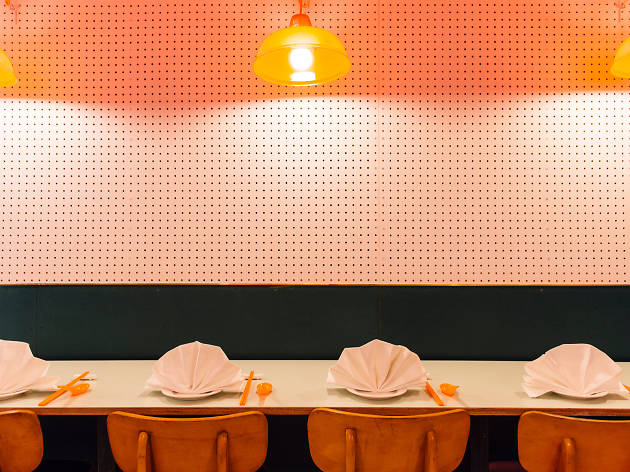 We know how you novelty junkies roll: the only time you'd, like, actually go back to a restaurant you've already been to is if you left your phone there. Why join the same queue twice when there are so many awesome-sounding newbies to hit up? We hear you – so here's our hand-picked selection of the hottest – and best – restaurants to open this year so far. Get stuck in.
The best new restaurants in London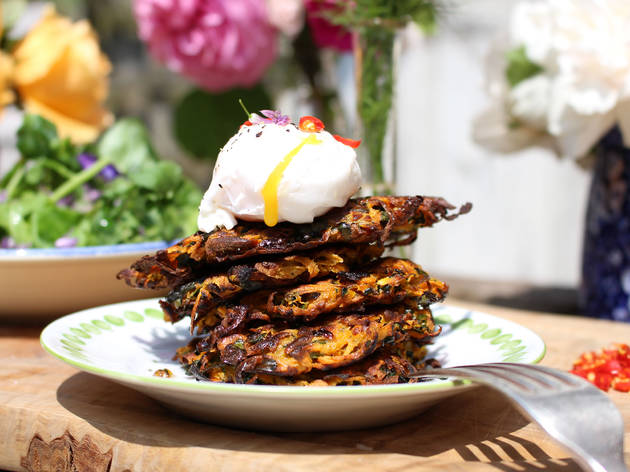 The founders of this pretty-as-a-picture café speak our language: why choose the healthy option unless it tastes as delicious as regular food? Their nutritionally sound menu is entirely gluten- and (refined) sugar-free – but you honestly won't notice. It's like magic.
Read more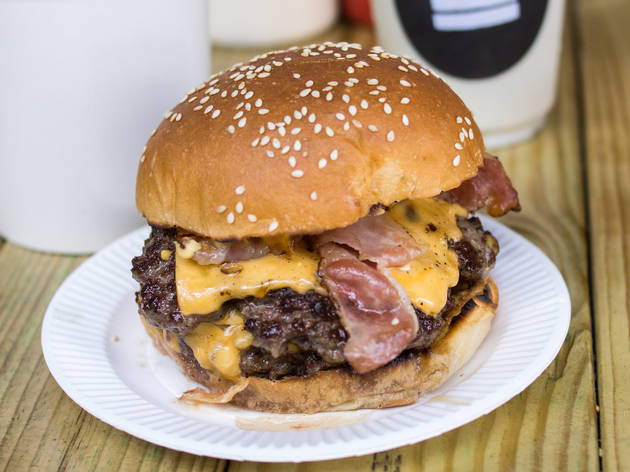 Leave your diet at the door: the burgers at this fast food joint – the first permanent, sit-down spot from these iconic patty-peddlers – are some of the most unashamedly meaty, greasy, calorific bad boys in town. Take the award-winning 'Bleecker Black', with lashings of American cheese and black pudding on top of those double patties. Don't feel too guilty: they use the finest beef around. Just, well, lots of it.
Read more
Remember the '80s, when cheese-and-wine parties were prim, suburban, parental affairs? Welcome to the Camden update, where cheese porn takes the form of outrageously stuffed toasties and shouldn't-be-legal breakfast poutine. Scarfed with wine and craft beer, no less.
Book now
Read more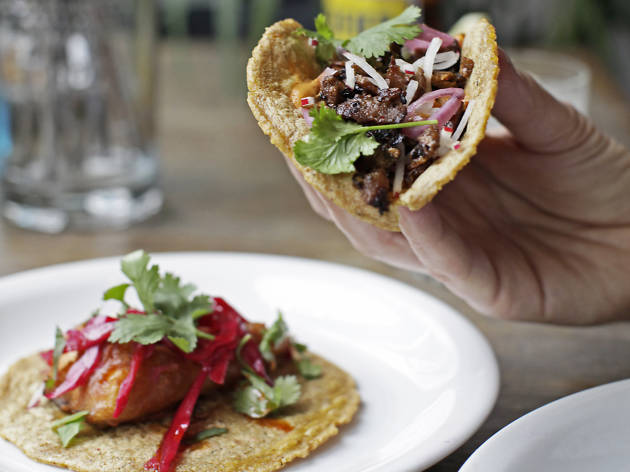 This eatery doesn't just offer any old type of taco – these are vegan ones. Correction: these are mind-bendingly, prejudice-shiftingly delicious ones. Club Mexicana's 'to-fish' tacos are one of those iconic, must-try street food dishes, but now you can enjoy them with a killer cocktail, thanks to the bartenders at hip Dalston hangout Pamela. Go while you can.
Read more
This Cantonese café is like a Hong Kong teahouse on crack. The prawn toast? Think Cinderella's glamorous sister, ready to hit the ball. And don't skip pudding: a deep-fried peanut-butter sandwich masquerading as French toast. Elvis died for less.
Read more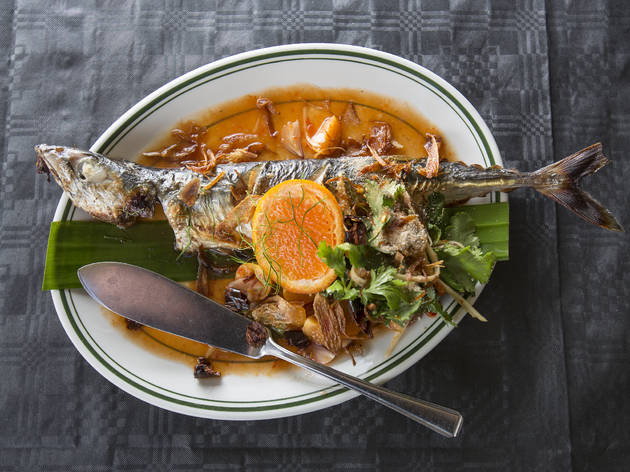 North Londoners rejoice. Now you don't have to go to SE15 or E1 to get your hit of regional Thai flavours (or into central London: horrors!)… simply book into this Highbury pop-up, on the site once home to San Daniele. It's from none other than Seb Holmes, who worked at Peckham's Begging Bowl and Soho's Smoking Goat before doing the whole street-food-and-supper-club thing. Farang is due to run until summer 2017. Go for mussels, stay for kaffir lime sours.
Read more
Somewhere good near Leicester Square? Surely not. Give the crappy chains a miss and head over to this new café-deli on Irving Street, the pedestrian passage connecting the square with Charing Cross Road. The coffee is decent, the salads superfoody and the Italian classics kick-ass.
Read more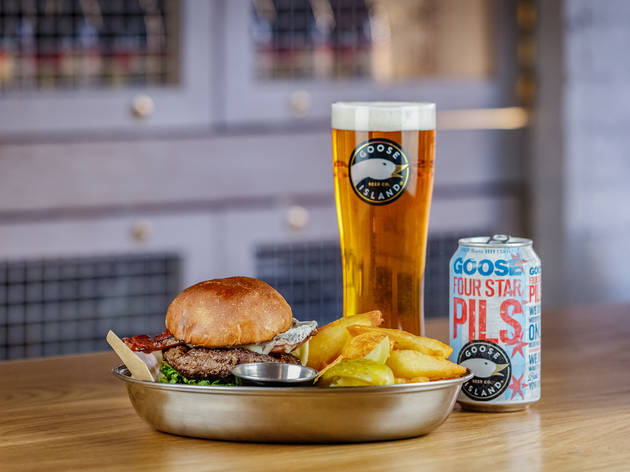 If the name sounds American twee, that's because this brewery comes straight outta Chicago. But but but – it's not one of those elaborate craft-beer pubs, more a laidback restaurant serving enormous bottles of beer (to share like wine) and mahoosive dishes.
Read more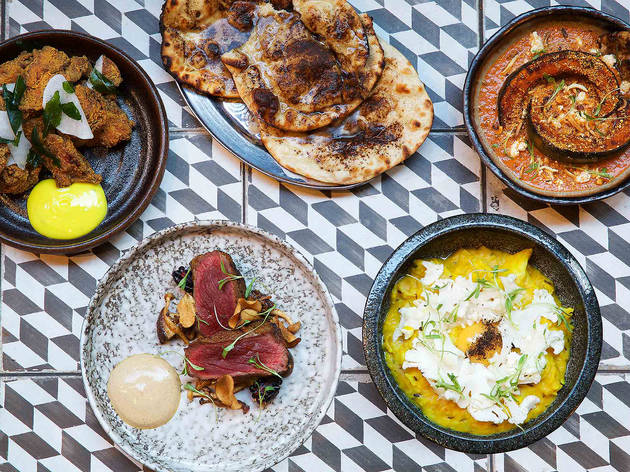 Remember how you all loved the food at Kricket when it first opened at Pop Brixton? Small plates, Indian-with-a-Brit-twist flavours (the name is a cute riff on the ultimate in Anglo-Indian sports). Well now imagine it in a proper restaurant, on an edgy Soho street, with a glam counter bar and hot (and we don't mean spicy) staff.
Read more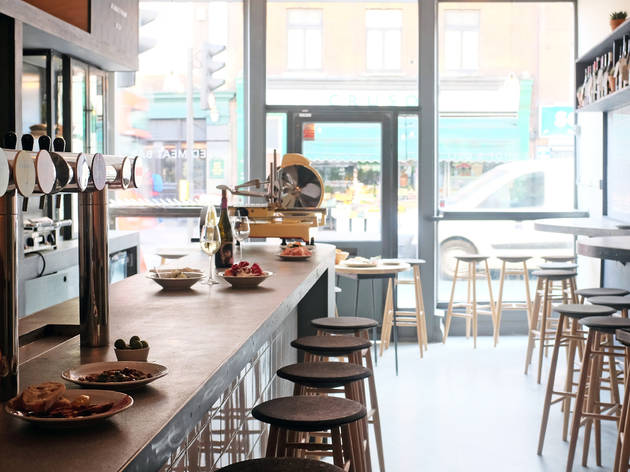 Think Brixton is losing its edge to yupsters? Then head to Camberwell, its shabbier but increasingly foodie neighbour. This atmospheric charcuterie bar tops the bill in a postcode crammed with great eats. The must-order dish? The Ogleshield and onion toastie.
Read more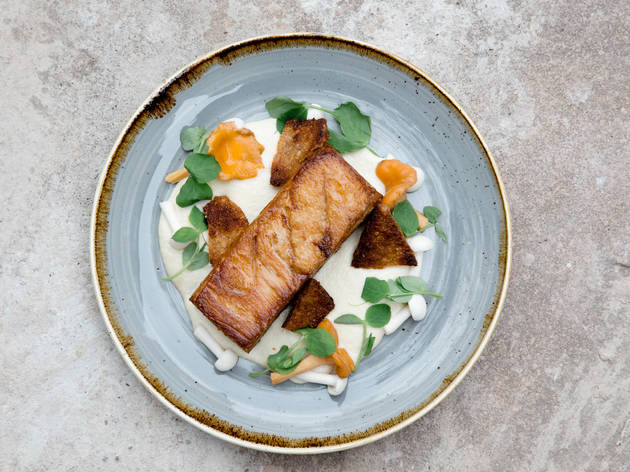 If you came late to Brixton Village market and wondered how it looked in the beginning, Tooting Broadway Market is your answer. Head down to this tiny, perfectly formed restaurant, with its sweet staff and stonking seasonal small plates pronto. Before everyone else finds out about it, basically.
Book now
Read more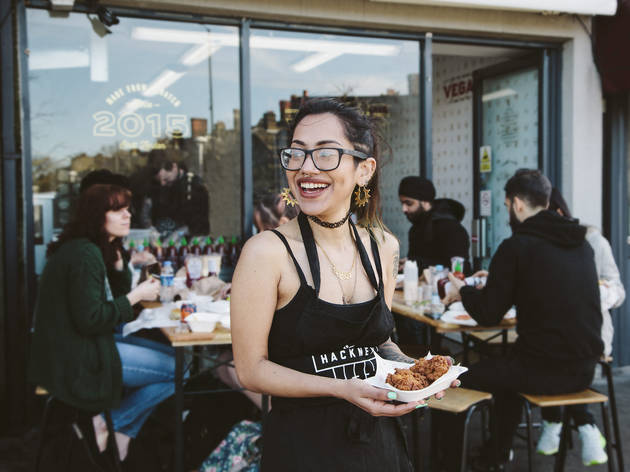 Vegans come here to worship seitan – that's the meat substitute made from wheat gluten, not the red-horned troublemaker. Despite the absence of actual meat on the menu, there's still enough junky naughtiness here to rival any of London's fried-chicken shops.
Read more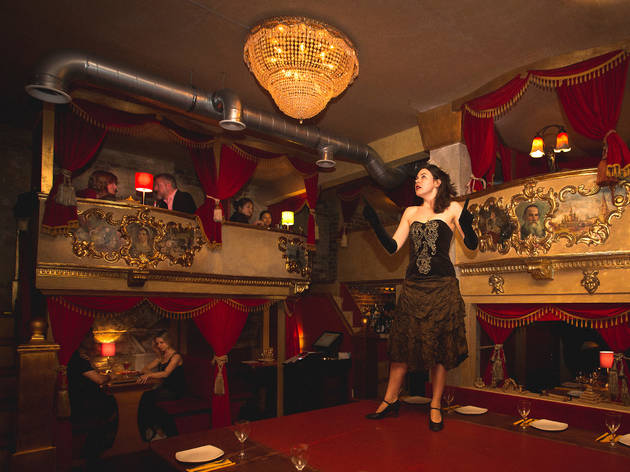 The sound of live opera with your food might sound like one of those family package holidays with cringey nightly entertainment, but at Twid, it actually works. Amid the candlelit opulence of this Battersea newbie, you'll come over all 'Pretty Woman' (just don't pee your pants).
Book now
Read more
Find more restaurants in London
Find more amazing restaurants in London
In what is surely the ultimate guide to the best restaurants in London, you'll find it all: zeitgeist-defining celebrity haunts, the best new restaurants in London, Michelin star restaurants with starched linen napkins and restaurants serving cheap eats where you'll have to eat with your fingers. What they all have in common is that they serve some of the best dishes in London at fair prices, with service befitting the setting. In short, if you're looking for a great meal, you've come to the right place.
Read more
Sponsored listing
Butlers Restaurant
A fine dining restaurant at The Chesterfield Mayfair hotel, with a kitchen headed up by Ben Kelliher. Dishes focus on British traditions and produce, with influence from elsewhere. That means a menu ranging from chicken liver and foie gras parfait to Dover sole meuniére with wilted spinach and new potatoes, king prawn stroganoff and herb-crusted loin of lamb with slow-cooked lamb shoulder, baby parsnips, a shallot and ale purée and a potato and goats' cheese terrine. Keep an eye out for pre-theatre menus, too.