Nearly every beloved restaurant in our city is doing something along the lines of a meal kit these days. Whether you want pork tacos, celeriac shawarma, vegan curry, pan-cooked pizza or a whole damn roast dinner, you can get it delivered to your door in vac-pac baggies.
But as meal kits have grown in popularity, so have prices. And, while it is sometimes nice to treat yourself to an extremely high-end, high-cost dinner, who doesn't want to plough their way through a tasty, satisfying feast that leaves them with change to spend on a nice bottle of natural wine and a bar of Tony's Chocolonely for afters? Here are four meal kits that feed two or more people, all coming in at less than £20.
It's one of the messier kits, given that you're going to have to triple-coat chicken pieces before shallow frying them. But once you've got your production line set up, it's actually pretty fun slapping those strips around in buttermilk and breadcrumbs. And the resulting nugs are unlike any lockdown junk food you've been able to cook up when left to your own devices. (£18 for two)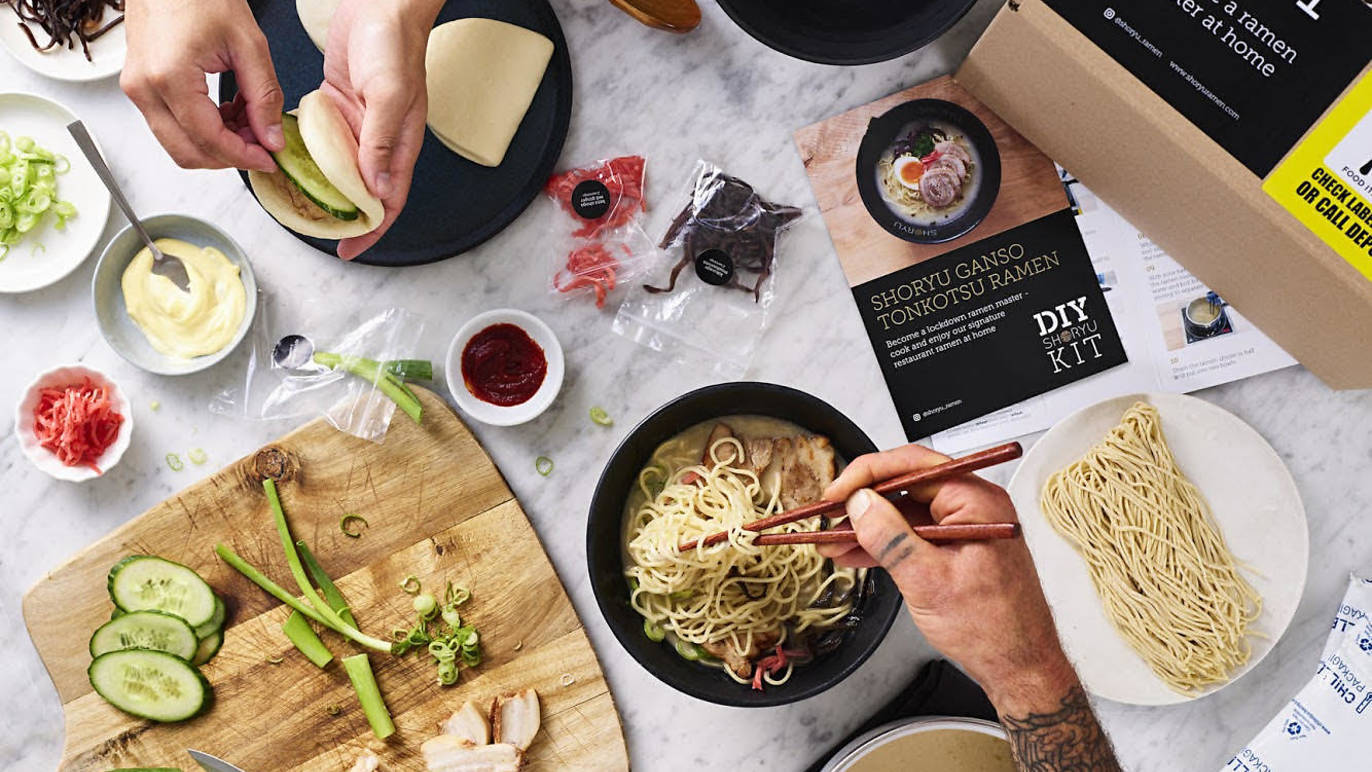 Smother your anxieties with the comfort of these lovely fluffy steamed buns from ramen fave Shoryu. Its £18 kit contains enough ingredients for four char siu barbecue pork belly buns with spicy Shoryu bun sauce.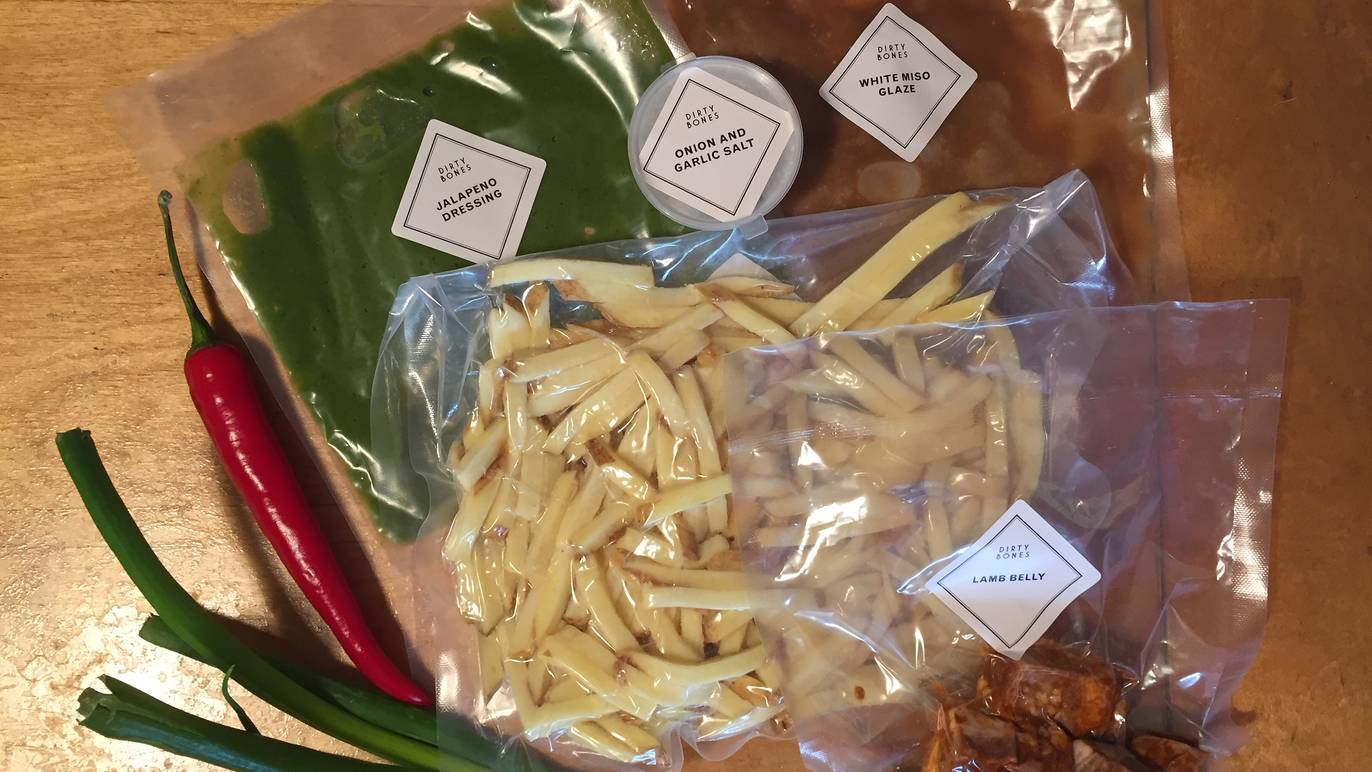 Whichever maverick thought to smother a pile of skinny fries with fresh chilli, spring onion, jalapeño dressing and moreish chunks of miso-glazed lamb belly invented a new kind of diner dynamite. This kit costs £13.50 and contains enough of these ingredients for a two-person feast.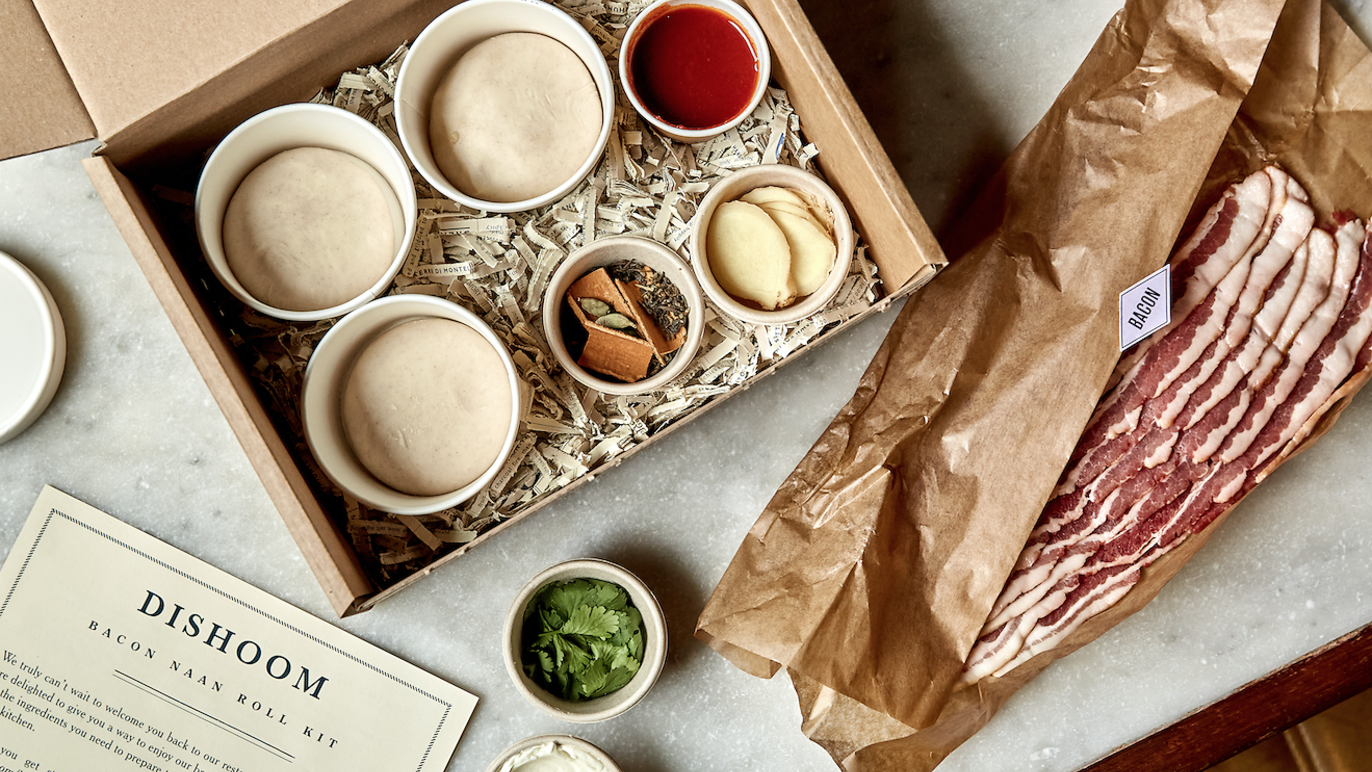 Dishoom's bacon naan roll is a delicious mash-up of greasy-spoon realness and Irani-Indian flavour. It's not impossible to bodge your own version at home, but now you don't have to: Dishoom's DIY kit contains bacon, chilli-tomato chutney, cream cheese, herbs and, crucially, three balls of dough to make your own naans. You even get a spice blend to brew Dishoom-style masala chai. There are enough ingredients for three rolls, which are totally delicious and pretty easy to assemble. The cost? £17.
Read our full list of London's best meal kits.