If you've found yourself watching 'Rogue One: A Star Wars Story' and thought some of the set looks familiar, you wouldn't be wrong. In the Star Wars stand-alone – arguably one of the better films in the Disney x Lucasfilm era – you may have spotted the inside of Canary Wharf tube station. Here's how a galaxy far, far away found itself filming in E14.
The location Canary Wharf Jubilee line station, E14
The scene Alliance rebels, led by Felicity Jones's Jyn Erso, discover that the Empire's blueprints for its secret Death Star have been hidden in a base on the planet Scarif. A group sneaks in on a suicide mission and are soon being chased by stormtroopers.
Photograph: Lucasfilm LTD/Disney
Then Yes, the plans to the Death Star were buried somewhere in Docklands. 'We needed a space transport hub and it looks so futuristic, we felt Canary Wharf station would be perfect,' says location scout David O'Reilly. With only one night to shoot, all the TfL signage and seats had to be covered with 'strange grey space equipment', though the escalators and those sleek sliding glass doors on the station's platforms are still just about visible. In a bizarre coincidence, as the set was being dressed, hundreds of people passed through the station in 'Star Wars' fancy dress for a Secret Cinema 'Empire Strikes Back' event at Canada Water. 'They had no idea they were just a stone's throw away from the real thing,' says O'Reilly.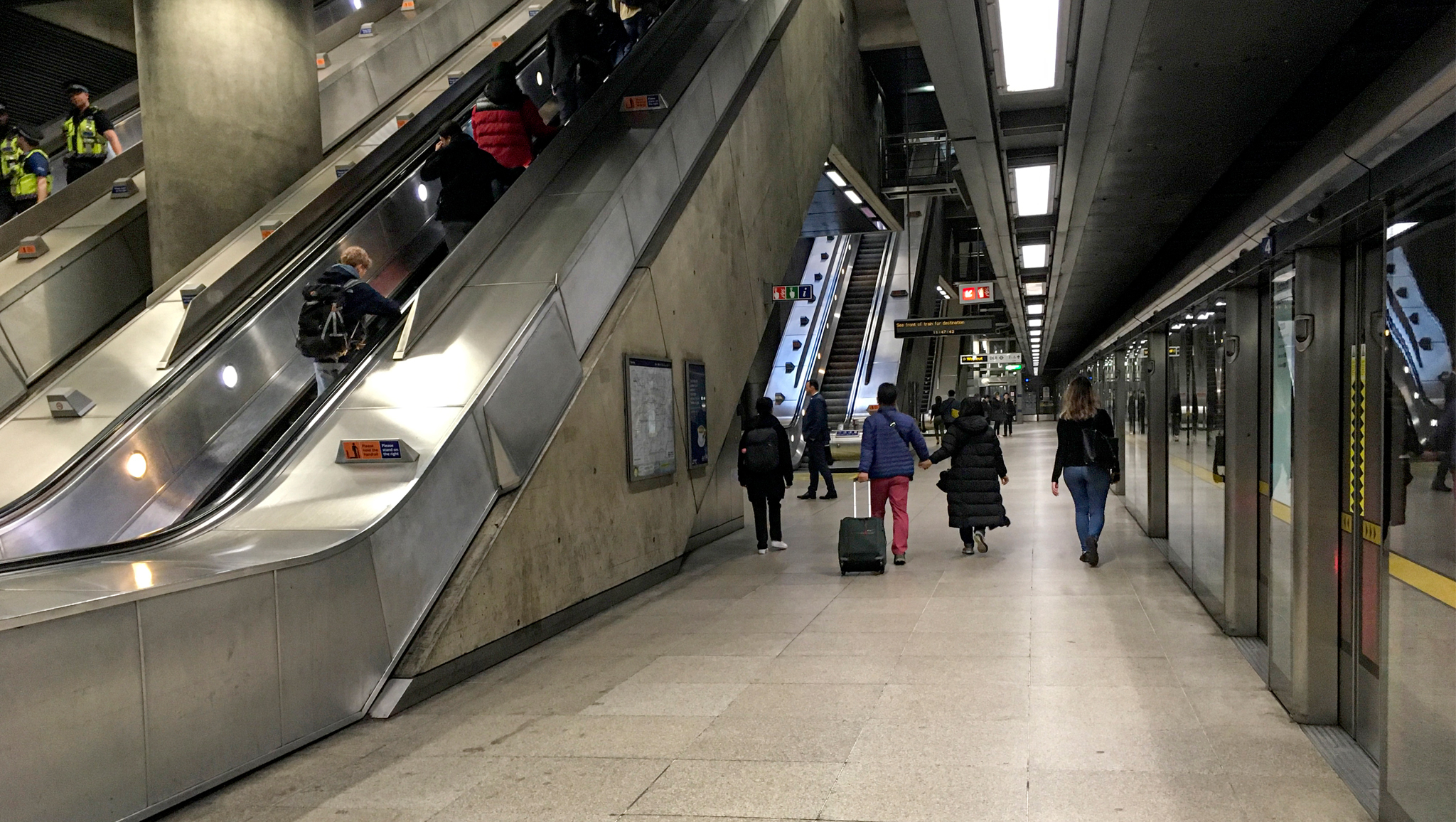 Now Traditionally Aldwych, an abandoned tube station, has attracted film crews ('Atonement' and 'Darkest Hour' both filmed there), but Canary Wharf's futuristic design caught the eye of producers. 'I'm surprised it hasn't appeared in more sci-fi movies,' says O'Reilly. 'It looks like something out of the year 3000.' You may be sharing the platform with more droids in the years ahead.
See more of the city on screen with the best London films.