Canary Wharf area guide
Discover the best things to do, see, eat and drink in London's capital of suits Canary Wharf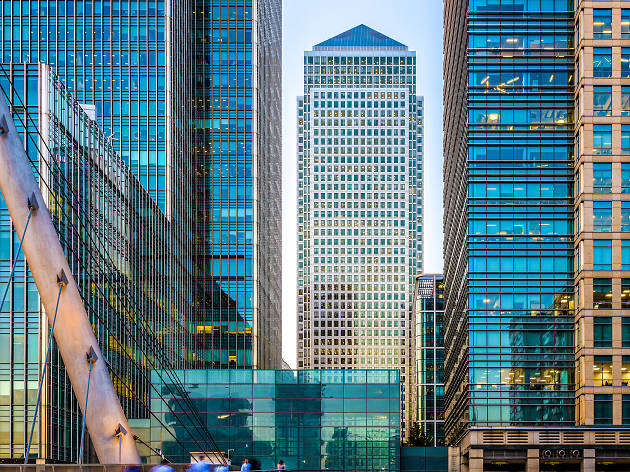 There's a misconception that once the working week is done and it's devoid of the buzz of workers, Canary Wharf becomes a ghost town. But there's actually whole host of things to do, see, eat and drink in London's captial of suits, any time of the week.
Soon, the Elizabeth Line will stop at the recently developed Crossrail Place, a giant floating station that could be lifted straight from a 'Star Wars' movie. More than just a station, however, you'll find an oasis of calm at the Crossrail Place Gardens, designed by innovative British architects Foster + Partners. This four-floored development is also home to Giant Robot, a seven-days-a-week rooftop foodie arena from the team that brought you Dinerama. In fact, foodies will be spoilt as Canary Wharf has built up quite the collection of casual and upmarket eateries, and there a number of bars and pubs that can get quite busy (especially on a Friday night).
Recommended: Our London area guides.