After dominating Netflix as its most popular original series ever, the next thing 'Squid Game' looks set to conquer is Halloween.
No matter how you celebrate this spooky season, the green tracksuits of the gripping South Korean survival drama's players and the red boilersuits of its faceless enforcers look like they'll be everywhere. But even if you're not kitted out with a circle, square or triangle on a black mask, you can still get some semblance of the 'Squid Game' experience.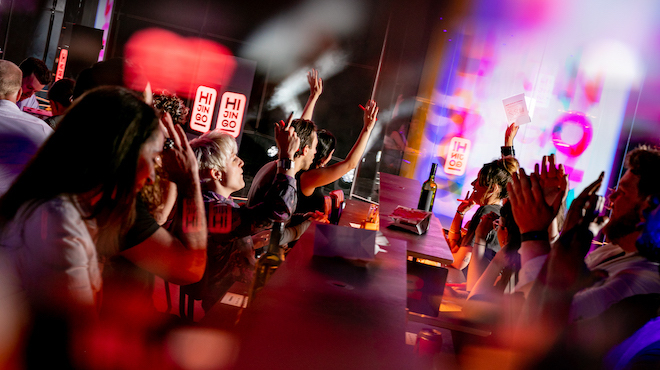 Hijingo, the hi-octane, hi-tech bingo hall in east London, have added a squiddy twist to their Halloween weekend plans. Head on down to the venue and, in between ultra-modern games of bingo, you'll be able to take part in a game of Red Light, Green Light with staff dressed up like the workers in the show. Fortunately, there's one big difference between the event and the programme – no creepy doll waiting to set the snipers on you if she catches you twitch.
Halloween will be celebrated at Hijingo on October 30 and 31 where, aside from recreating 'Squid Game', you can enjoy a Black Cat Brunch, with a Halloween cocktail, food, bottomless beer and Prosecco, plus two hours of bingo. Hijingo Halloween will welcome players in the afternoon and evening, where you'll be in with the chance of winning some big prizes, including a European holiday for two.
Prices start at £20 per person, with more information available on Hijingo's website.
Hijingo, 90 Worship Street, EC2A 2BA
The 'if "Squid Game" was in London' memes have arrived