Depending on which decade you happened to arrive in the world, your memories of childhood will likely be different. But there's one little critter that's been delighting kids for a full half-century: The Very Hungry Caterpillar.
First published in 1969, Eric Carle's story of one journey from little bug to beautiful butterfly has been teaching children about growing up (and reminding adults that they want a snack) via a charming picture book ever since.
In celebration of its big 5-0, last night Penguin Random House gave our hero a glorious birthday present, projecting the caterpillar and butterfly at iconic locations around London including the National Theatre, Houses of Parliament, the London Eye and on the South Bank. A suitably colourful celebration, if ever we saw one.
Happy birthday, VHC!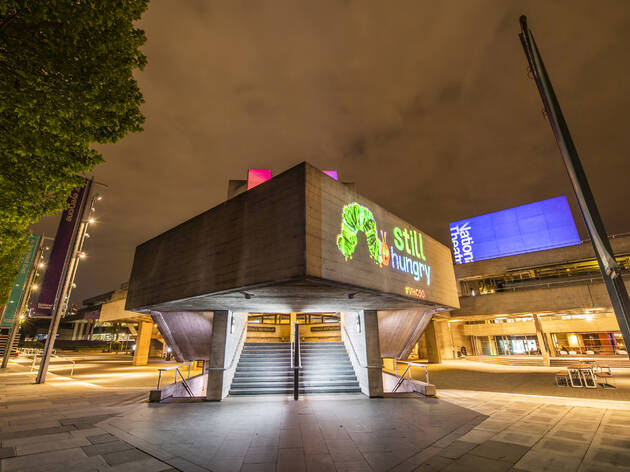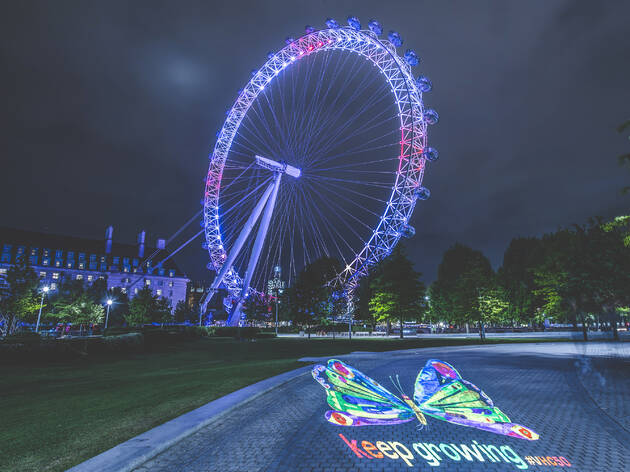 Want to buy the book IRL: head to one of these great London bookshops.