1. He's the new Miyazaki

Not since Hayao Miyazaki ('Spirited Away') has an anime director had as much worldwide acclaim. Mamoru Hosoda's last film, 'The Boy and the Beast', made a humongous £40 million in Japan. His latest, 'Mirai', premiered at Cannes to a standing ovation.

2. His films will give you all the feels

Hosoda's stories are both touchingly intimate and beautifully fantastical. 'Wolf Children', his 2012 film in which a single mother has to raise two half-werewolf kids, was a tribute to his mum, who had died three years earlier. His latest, 'Mirai', about a time-travelling four-year-old, was inspired by his experience of becoming a dad. Take a hankie.


3. He's getting his own London exhibition

Noho Studios in Fitzrovia is hosting 'an interactive visual experience' based around his films this month. Get along and find out why he's an animation legend.

'The Works of Mamoru Hosoda' runs Sat Oct 13-Oct 20 at Noho Studios and is free to attend. Opening hours are 10am-6pm, apart from Mon Oct 15 (10am-3pm).
'Mirai' screens at the LFF on Sat Oct 13-Sun Oct 14 and is in cinemas from Nov 2.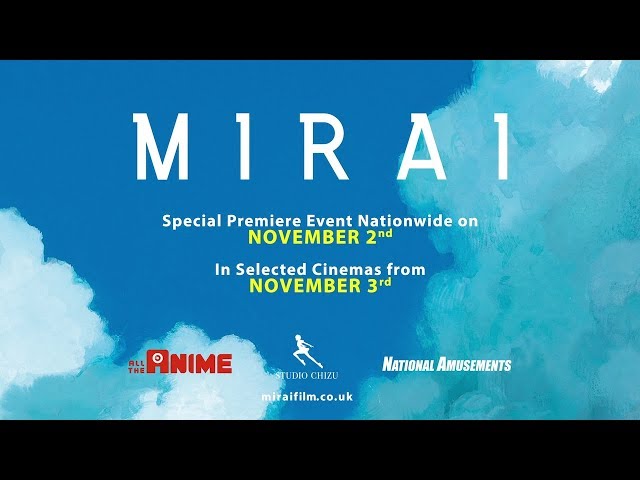 Looking for more animated gems? Discover the 100 best animations ever made.