Heads up! We're working hard to be accurate – but these are unusual times, so please always check before heading out.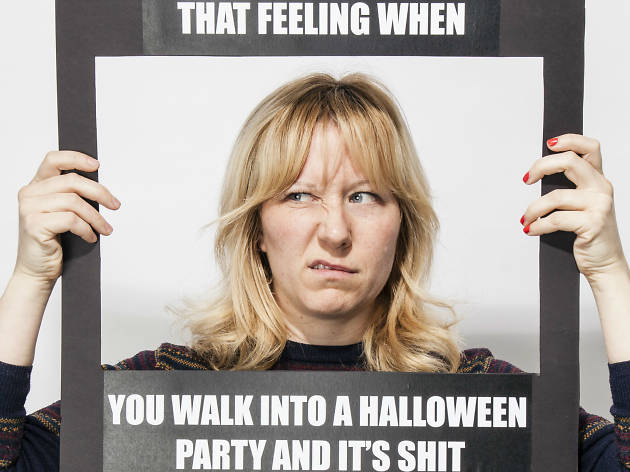 Six leftfield looks for Halloween
Want to rattle your mates and rake in the Instagram likes? We imagine some costumes that are perfect for zeitghosts
1. A meme
A ubiquitous symbol of 2016 is a low-res image with a standard bit of text: a meme. Shared by your mum on Facebook, tagged by your friends on Instagram they just say 'oh-my-god that's so me!'. And they make a surprisingly easy last minute halloween costume. You will need Some cardboard, a printer and a face. Nigel Farage He hates the EU and YOU hate him: nothing will spook your friends more than the man who took away our great dollar exchange rate, our Erasmus years and possibly even our Marmite.
You will need: A suit, a side parting and a pair of Union Jack pants. Plus, all the patriotic merch you can find.
2. A Foxtons agent
Hide your eyes – gentrification is coming, and it's taking the form of a glass walled building filled with slimeballs in power suits and office fridges of Peroni. Nothing spooks a Londoner more. To really commit to the look, spend all night talking about 'spacious dining areas' and 'up-and-coming areas'.
You will need: An estate agent sign and a shiny suit.
3. The kids from 'Stranger Things'
I mean, sure, everyone is going to dress as someone from 'Stranger Things' this year. The Netflix thriller about a kid who goes missing in the '80s lends itself to lots of different cossies: whether it's a peach dress/blue jacket combo to dress as Eleven, or a backpack and 8-panel cap combo to be Dustin, this is an easy one.
You will need: Four friends, '70s wardrobes, a Dungeons and Dragons board, backpacks and bikes.
4. Donald Trump
There's been lots of competition in the battle for Most Evil Villain of 2016. But Donald comes up trumps. The scariest costume of the year. We've broken down each step in our 'How To Dress Like Donald Trump for Halloween' film.
You will need: bronzer, orange face paint and a mean pout
5. Suicide Squad
By 'Suicide Squad' we basically mean Harley Quinn and the Joker – the most devilish and devilishly good looking couple of the year. This is totes a creepy costume you could still pull in.
You will need: Mainly face paint but also some strong 'holiday in Miami' looks.
6. Kimmy Schmidt
'Unbreakable Kimmy Schmidt' is Tina Fey's Netflix show about a woman stuck in a cult from her teens, who finally escapes to New York. While other telly fans focus their attention on 'Stranger Things', think leftfield and dress as Kimmy and friends, still trapped in an underground bunker and forced to wear Armish garbs by their cult leader captor.
You will need: unflattering pastel coloured maxi dresses, a bunker made of card.
Find a Halloween night out this weekend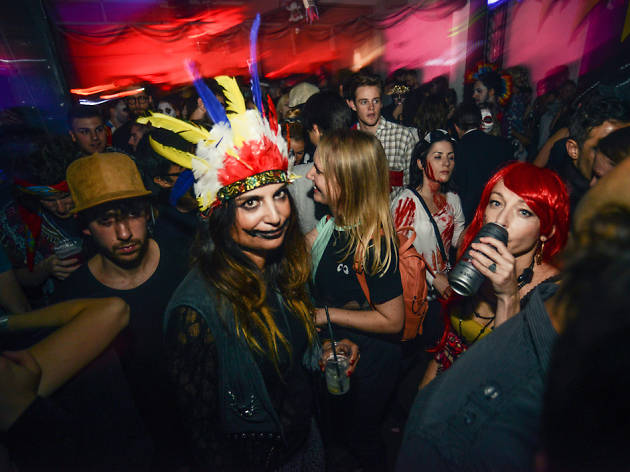 Be afraid, be very afraid… Like a stealthy vampire or a sneaky zombie, Halloween has snuck up on us again. Here are the spookiest parties in town this year. Don't have nightmares…