The best Halloween parties in London 2018
Get on down this Halloween – it's the one occasion when your scary dance moves are actually acceptable for once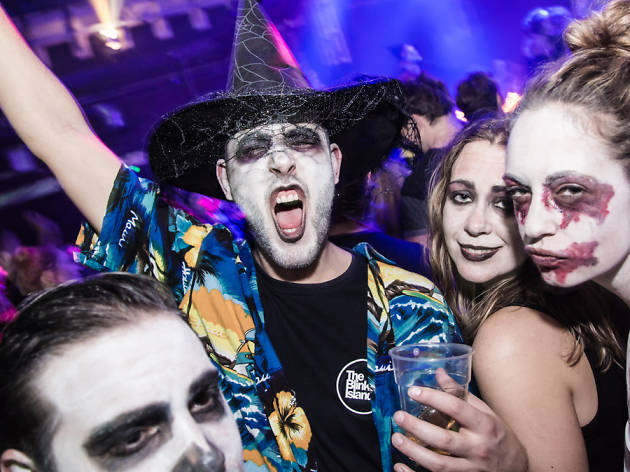 Be afraid, be very afraid… Like a stealthy vampire or a sneaky zombie, Halloween has snuck up on us again. The main event falls on Wednesday, October 31 this year, but there are also plenty of frightfully fantastic Halloween club nights, parties and other nightlife happenings booked in for Friday and Saturday before (October 26 and 27), and Friday and Saturday after (November 3 and 4). Here are the spookiest parties in town this year. Don't have nightmares…
RECOMMENDED: Halloween in London guide
HALLOWEEN PARTIES THE WEEKEND BEFORE (OCTOBER 26-27)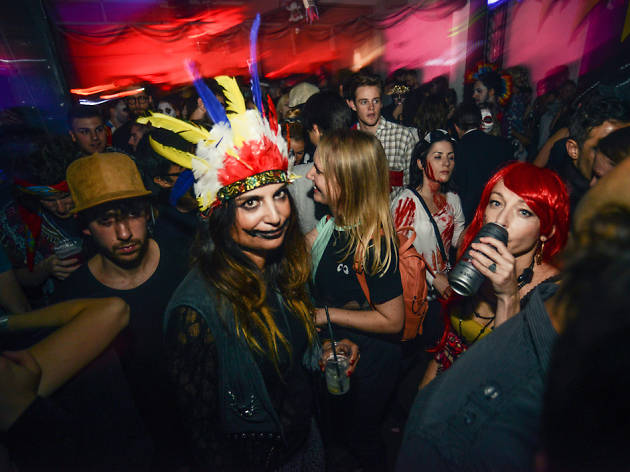 London's infamous and enduring daytime clubbing duo Secretsundaze (aka Giles Smith and James Priestley) will be going nocturnal this Halloween with an eight-hour party at Bethnal Green's Oval Space. The theme and DJs have yet to be announced, but if last year's Club Kids bash is anything to go by, it's sure to be terrifyingly great.
Fabric's fang-tastic Halloween party will feature two rooms devoted to jungle and drum 'n' bass hosted by iconic party crew AWOL and rising stars ONEAWAY. You'll also be able to dance to UK garage and house in a third room hosted by the Then & Now gang. What's not to love?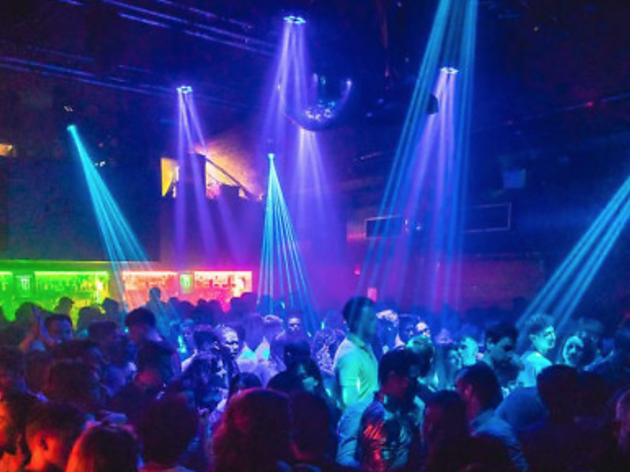 The Carnivale crew know how to throw a party and this 12-hour Halloween bash looks like one of their best. Expect DJ battles, acrobats, fire breathers, bearded leadies, circus acts and even a wheel of death, all taking place across three rooms with pimped-up sound systems. It all sounds frighteningly entertaining, tbh.
HALLOWEEN PARTIES ON ACTUAL HALLOWEEN NIGHT (OCTOBER 31)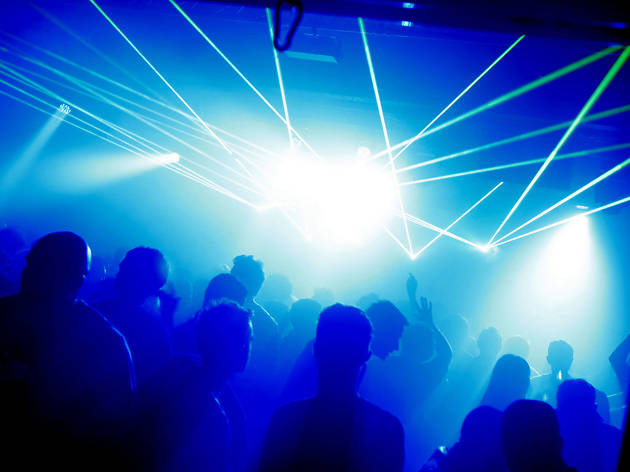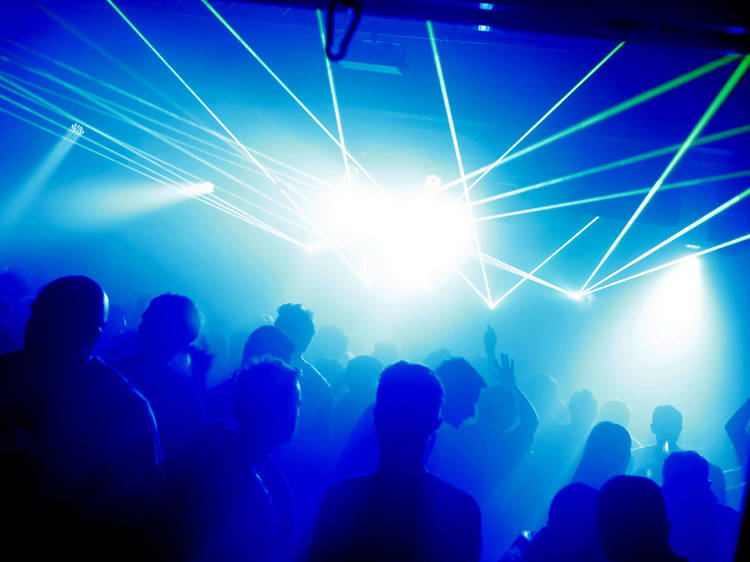 Join 2,000 costumed-up clubbers and 10 DJs for a massive Halloween bash taking place across four rooms playing everything from house to disco, and grime to R&B. They're promising 'bleeding LED walls' and 'synchronised murder visuals', but also warning to 'expect the unexpected'. Basically, this one should be spookin' marvellous.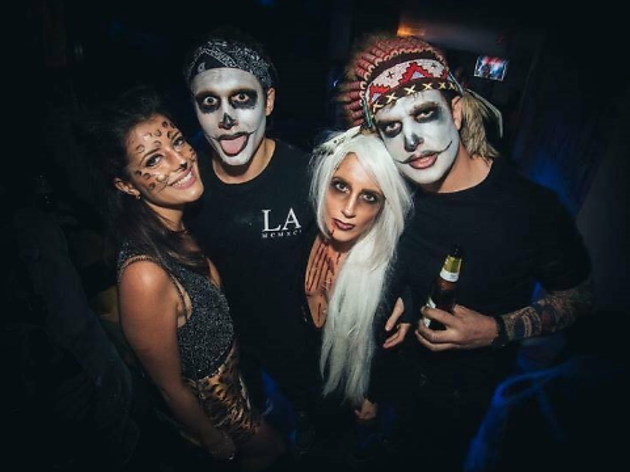 Clubs, House, disco and techno
This two-part Halloween party is always a huge draw. First you'll board the Zombie Pirate Boat at Westminster Pier and enjoy two decks of music, entertainment and bars until midnight. Then you'll hit the afterparty a short walk from the pier and dance dance dance till your dead... or around 5am, anyway.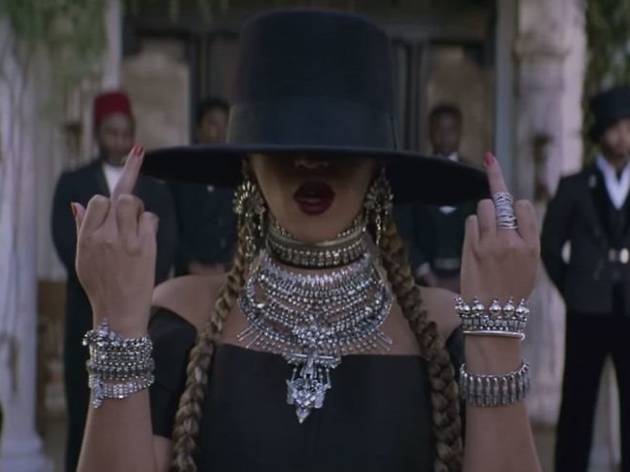 The brilliant Queen B tribute night – which features two rooms of non-stop Beyoncé bangers plus a third dedicated to other pop and R&B divas – throws a Halloween special. Will the beats be too spookalicious for you, baby? Let's hope so.
HALLOWEEN PARTIES THE WEEKEND AFTER (NOVEMBER 3-4)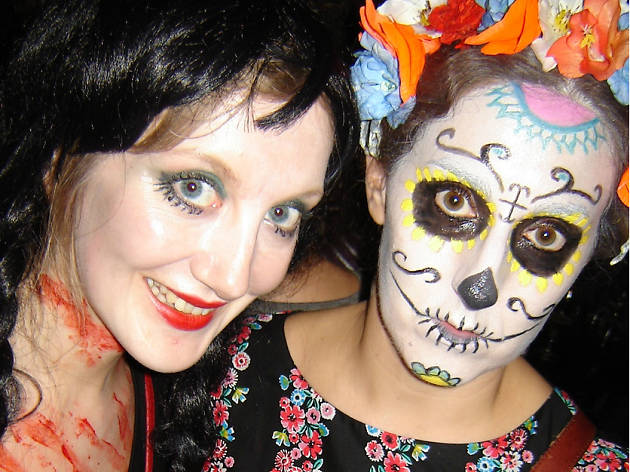 Who says Halloween has to end on Wednesday, October 31? The weekend after, the Pure Old Skool crew will tranform the O2 Forum into a Mexican-style Day of the Dead festival complete with freaky performers and spooky stage acts, plus classic house and garage tunes spun by DJ Luck & MC Neat. Frankly, it all sounds frighteningly entertaining.
Feel the chill with our Halloween playlist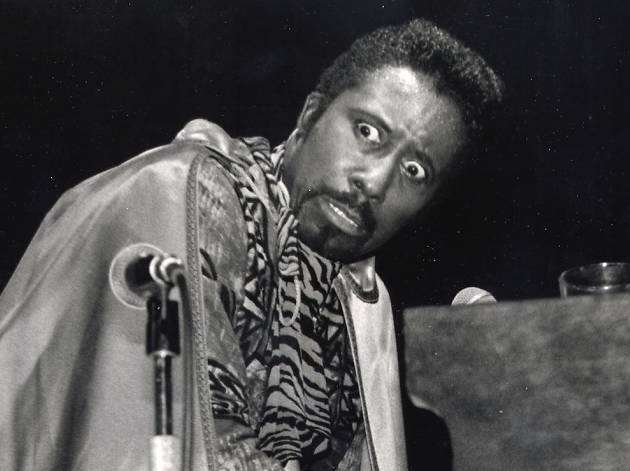 Something wicked this way comes! It's Fred Deakin, one half of London's much-loved electronic duo Lemon Jelly and his choice of spooky jams.
Find the perfect Halloween outfit