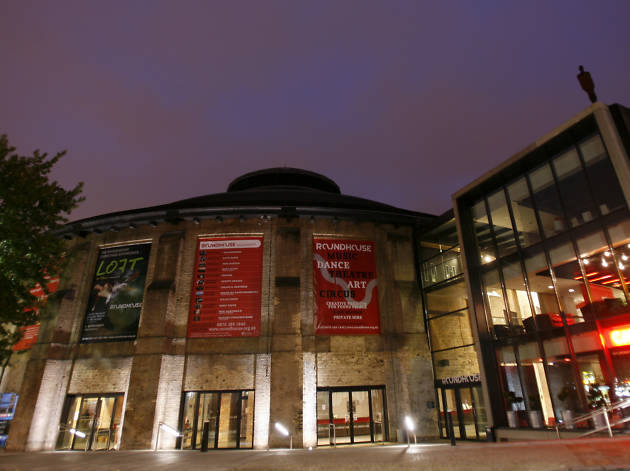 So you've never been to... The Roundhouse?
Camden's cool performing arts space is home to this month's Apple Music Festival
In a nutshell...
One of north London's coolest performing arts spaces, and home to this month's Apple Music Festival.
Where is it?
Across the road from Chalk Farm tube or a short walk up Chalk Farm Road from Camden High Street.
What's the vibe?
As its name suggests, the Roundhouse is notable for being circular, which gives it great acoustics and a unique atmosphere. Though it's fresher and more accessible since being renovated a decade ago, the building retains its sense of history. It was originally a railway storage facility, in 1847, before being converted into an arts venue in the 1960s, when it hosted The Doors' only UK appearance.
What makes it such a great venue?
Though relatively intimate, it feels grand enough to have hosted shows by Lady Gaga and Bob Dylan. When the Apple Music Festival begins on Sunday September 18, the likes of Elton John, Britney Spears and Michael Bublé will follow in their footsteps. The Roundhouse also benefits the local community, with ticket, drink and food sales helping to support a creative centre, underneath the main venue, for young people. Rising star Girli wrote some of her first songs there.
What's the booze situation?
Everything from cocktails to Camden Town Brewery beers on tap plus a great range of bottled beer and wine too.
Finally, what happens to all the coats left in the cloakroom?
The venue says: 'They're all taken to local charity shops' and 'we can't recall being asked to store anything strange.' But we reckon this will change when Michael Bublé's fans descend on the venue on September 28.
Previously: So you've never been to... Bush Hall?
Find out more about The Roundhouse
Find out more the latest gigs and goings on at The Roundhouse...