Cheap eats in Camden
Discover Camden's best cheap restaurants and other places to eat out on a budget
There are many bargains to be had in Camden, but also many duds to fall for, especially when it comes to a good value meal. Try one of these places to get some good food that will leave you with plenty of budget for tat from the market. Know somewhere better? Share it in the comments below, or send us a
tweet
.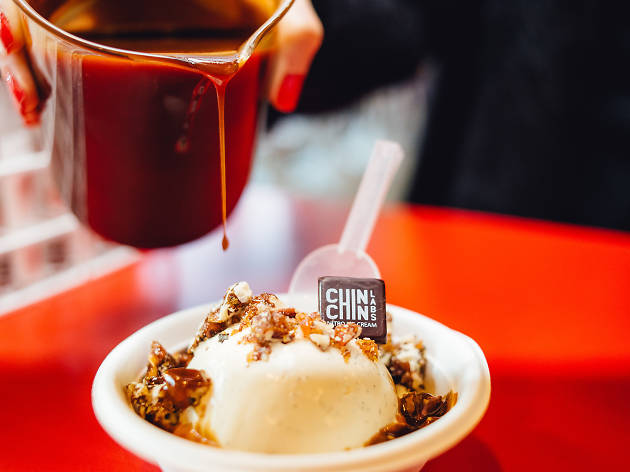 Now a fixture of Camden Market, the innovative Chin Chin Labs – where ice-cream is frozen to order amid billowing clouds of liquid nitrogen-generated steam – may not seem as wacky as it once did, but there are always new tourists to surprise, and plenty of regulars happy to queue for the fabulous ice-cream. The menu is commendably short: chocolate, vanilla and two specials – one ice-cream, one dairy-free sorbet. The latter always astounds with its fat-free creaminess and cool flavours, such as griddled peach, watermelon and dill, or beetroot choc chip. Haute cuisine references are frequent in flavours such as coffee and tobacco, or Guinness caramel with smoked salt. Experimental, yes, but the results are reliably superb. Pimp your tub with a veritable chemistry set of sprinkles and sauces (we liked the white chocolate-coated potato chips with our summery strawberry and hay ice-cream) – you too can be a molecular gastronomist.  
Read more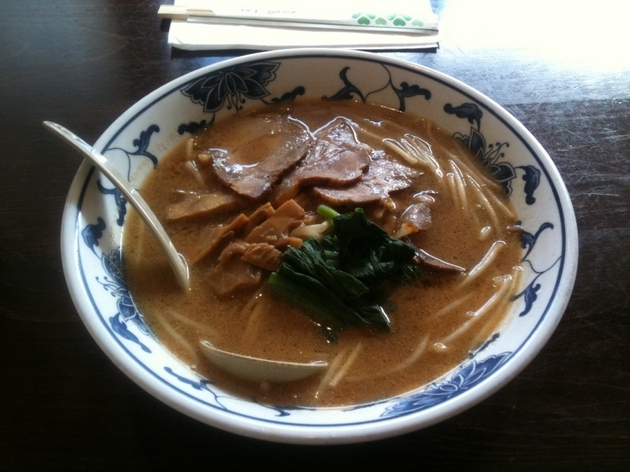 Noodles in soup stock might seem like a simple concept, but finding a decent bowl of ramen, one of Japan's many noodle soup varieties, can prove tricky in London at times. This relocated Japanese caff, formerly Ramen Seto in Soho, don't do a bad job. There are a few varieties on offer like soya sauce (shoyu), miso and Korean pickled cabbage (kimchi). All are made with an earthy chicken and pork bone broth and filled with pleasingly chewy noodles. Another ramen shop staple, pork gyoza dumplings, make a good choice too with crisp bottoms and bouncy wrappers. Also available are a range of set meals like teriyaki, tempura or sashimi served with rice and miso soup none of which will break the bank.
Read more
The Camden branch of this popular chain was packed when we went for lunch, and the loud soundtrack (Johnny Cash, the Stones) made conversation difficult. Even more difficult was figuring out the appeal of the place, with its dark walls distinctly un-diner-like and its menu that reads like nothing you'll see in US diners. This chain is basically about burgers, breakfast and booze – with a section of hot dogs and a few sandwiches and salads thrown in. We could live without the authenticity if the Diner's food were better. In our two sandwiches, grilled cajun chicken breast and the 'Diner Po Boy', made with soft-shell crab, execution was woeful: stiffly breaded crabs had little taste of their own, and the fillings of swiss cheese (leathery), dill pickles and 'heirloom' tomatoes (both wilted) didn't make much impact. The chicken sandwich was marginally better, but again the filling were lacklustre. Coleslaw was way too sweet. Fries were the high point, crisp and hot, and service is sweet and smiling. Perhaps the burgers and dogs are better, but in all it's hard to see how someone who had eaten in a good American diner would want to eat at this Diner.  
Read more
Please note this venue is closed. Time Out eating & drinking editors, July 2016.
Read more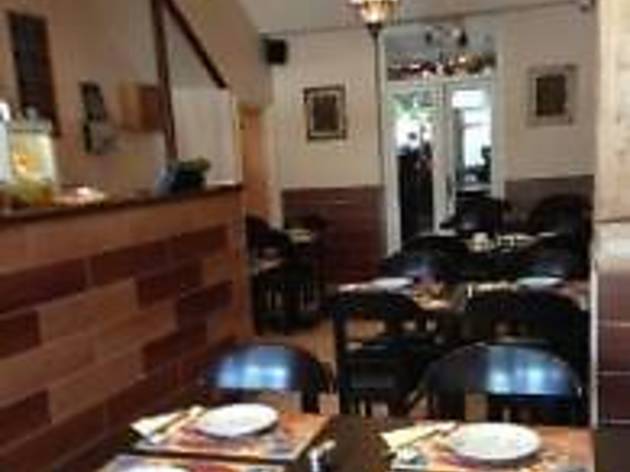 AL-Qalaa is known for its unique presentation of Lebanese food and its quality of service. Several Critics have said "Very clean and for once you can actually indulge in the taste of the food, Just Amazing!!" AL-Qalaa is one of the best restaurants within the UK that serves finest Lebanese food and this information is generated from statistics gathered from our clients. Our Lebanese customers have said "The second you taste the food, it's like being in Lebanon again surrounded by the equisetic smell of Beirut."
Read more
Mezza Express is a Lebanese restaurant in Camden. Established in 2006, Mezza Express aims to stay close to traditional Lebanese cooking, with traditional spicing a focus.
Read more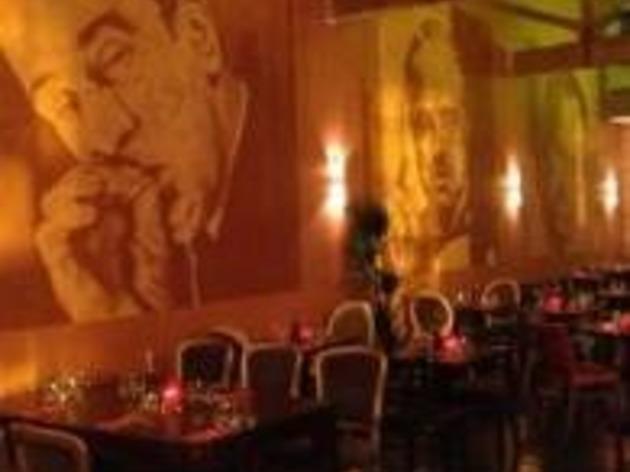 Thank you for choosing Berluskoni's. We look forward to serving you.
Read more
Quirky Chaboba is a great place to sample your first bubble tea. The various types of tea (milk- or fruit-based, or an icy version that's called 'crush' here), and the ratios used for making each drink, are clearly explained in colourful diagrams. Pimp your choice with toppings such as mixed fruit jelly, seasonal fruit, and yoghurt popping boba.
Read more
Sponsored listing
Sticky Fingers
Once a fixture in Soho, Bill Wyman's Sticky Fingers cafe (taking its name from the Stones' album) has been serving up quality burgers, ribs and steaks, not to mention cocktails, since 1989. The move to Kensington doesn't seem to have dimmed its popularity, perhaps thanks to a special all-inclusive party menu and a three-hour happy hour.  The menu is typical southern American staples – think slow-smoked beef short ribs, St Louis-cut rib, BBQ pulled pork beans and mac 'n' cheese. You can also try an ice cream and coke float from the soda fountain, as well as freakshakes should you really want to get indulgent.  
Venue says: "Come and try our smoked stack burger served with paprika spiced potatoes! Available now."
You might also like