London's best Thai restaurants
These mouth-watering Thai restaurants have a whole lot more to offer than a solid green curry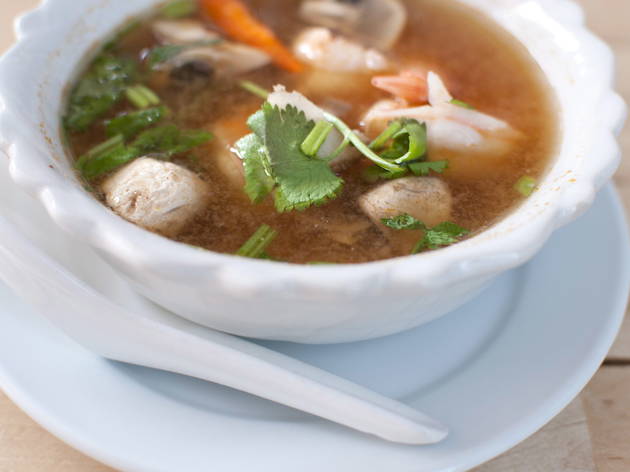 By

Time Out London Food & Drink
|
London's Thai restaurant scene is a quietly underrated gem. Whether you're after gap year standard green curries, street food or fiery regional fare, it's all available across the city, in smart stalwart restaurants, modest local joints and hip, buzzy spots. Look below for our list of London's best.
Find more Asian flavour in London
Vietnamese restaurants in London are popular dining destinations thanks to affordable food offerings, from bánh mì and pho to curries and noodle dishes. Here are the best spots in town for a Vietnamese feast.