Restaurants in Greenwich
There's a wealth of quality food to find in Greenwich. Make your search a little easier with our guide to the best places to eat in SE10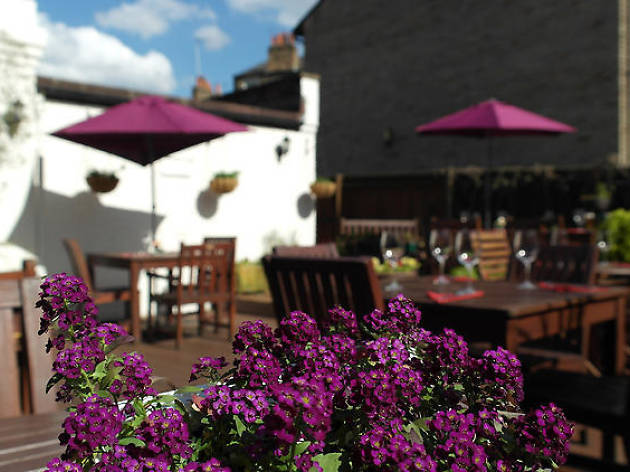 The Greenwich restaurant scene marries the charm of inglenook eateries with the high quality of London fine dining. The riverside area offers a slice of village life without leaving the big smoke. We pick our favourites in the Time Out guide to the best restaurants in Greenwich.
RECOMMENDED: Greenwich area guide
Find more amazing restaurants in London
The ultimate guide to the best restaurants in London from zeitgeist-defining celebrity haunts, the best new restaurants in London, Michelin star restaurants with starched linen napkins and restaurants serving cheap eats where you'll have to eat with your fingers. What they all have in common is that they serve some of the best dishes in London at fair prices, with service befitting the setting. In short, if you're looking for a great meal, you've come to the right place.
Read more
Sponsored listing
La Bodega Negra (restaurant)
The neon sign outside reads 'sex shop'; the mannequin in the entrance wears a PVC gimp suit. But the real excitement begins when you descend the stairs into the bowels of this nightclub-like restaurant. It's so dark and loud you'll need a moment to adjust (the light bulbs have been blacked out). By comparison, the homely Mexican cooking can feel run-of-the-mill, though effort is put into presentation. On our visit, soft flour tacos with a tender beef filling arrived beautifully arranged on a specially designed wooden board; a crunchy cheese and roasted tomato quesadilla was served 'open'; pinto beans with a spicy chorizo kick came in a dinky glazed bowl. The real highlight was the dish least concerned with its own looks: a rich lamb shank in intensely dark juices. Seafood cazuela (a one-pot dish like a wet paella), containing clams, squid, prawns and mussels, was creamy, tangy and perfectly fine, though not especially memorable. Factor-in the small portions and two-hour table limits (though you can decamp to the bar), and you might wonder what the fuss is all about. But that would be missing the point. You come here to see and be seen, and for a thrilling atmosphere and exceptionally friendly service. A must-try.  
Venue says: "50% off food Sunday - Wednesday if you dine before 7pm."