Greenwich bars and pubs
Find the best places to have a drink in Greenwich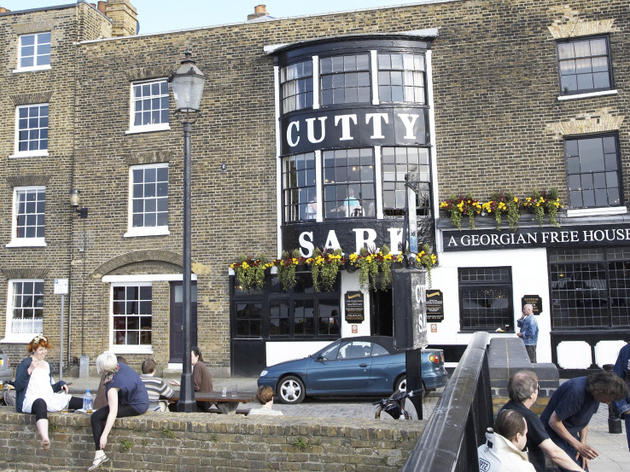 Naval gazers will find plenty to satisfy them in one of Greenwich's many maritime-themed pubs (sink one in the Trafalgar or Cutty Sark taverns). Landlubbers can head to the Greenwich Union, which specialises in German beers.

Think we've missed a great drinking spot in Greenwich? Let us know in the comment box below.
Sponsored listing
Belushi's Bar Greenwich
This Greenwich Belushi's proves popular with the backpacking bunch - there's a hostel attached and loads of very decent drink offers, from happy hours to special promotions. It's not just for the gap-year crowd though, with sporting events on the big screens and a cracking outdoor area drawing locals, too.  Cocktails dominate a drinks list that suits the party vibe. Expect sharing cocktails served with straws, classic cocktails served in jam jars and shooters ranging from tequila slammers and Jägermeisters to a shot of peanut butter jelly - Amarula, crème de mure and Frangelico.   The food bears plenty of US influence. Burgers do brisk business, with the classic house burger alongside a cajun chicken burger, a chicken schnitzel tower and a bourbon BBQ melt - a patty and bun with cheddar cheese, smokey bacon, onion rings and a Jack Daniel's BBQ sauce. Tex-mex options such as nachos, quesadillas and tacos are also available.