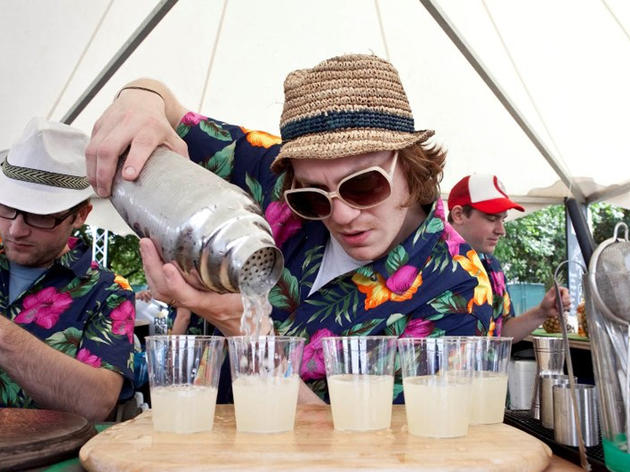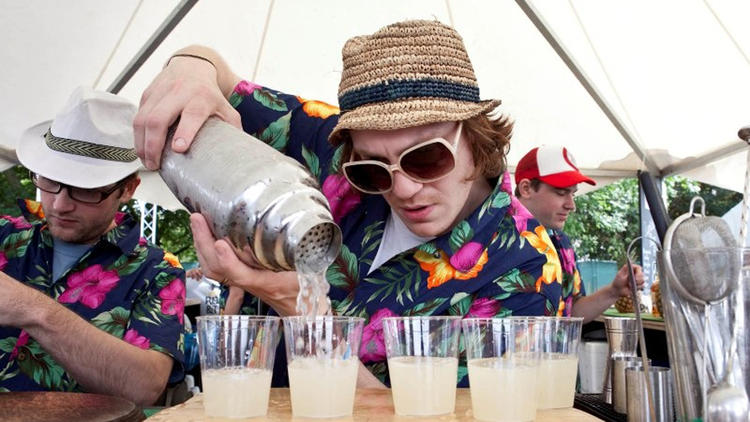 1/4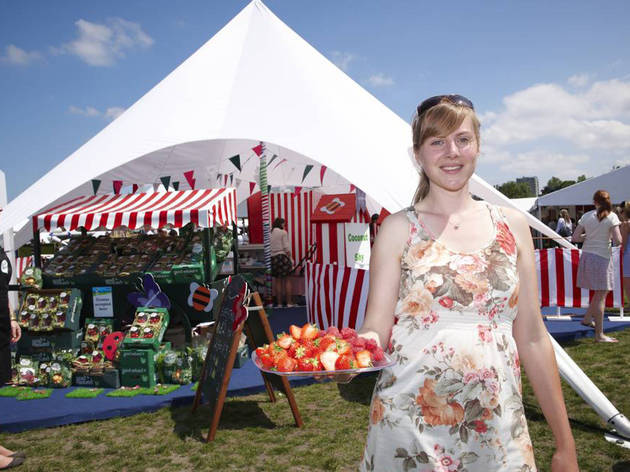 2/4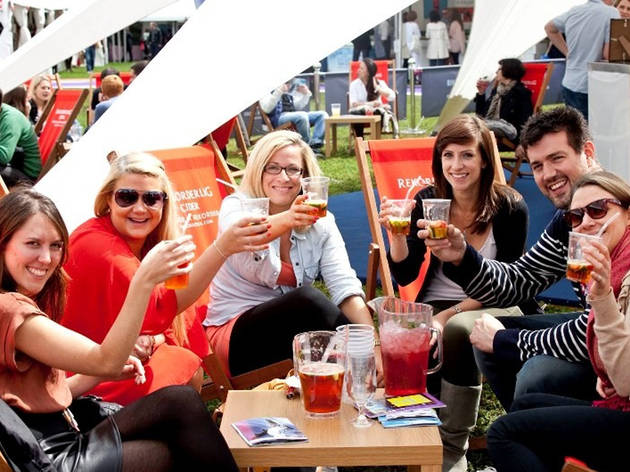 3/4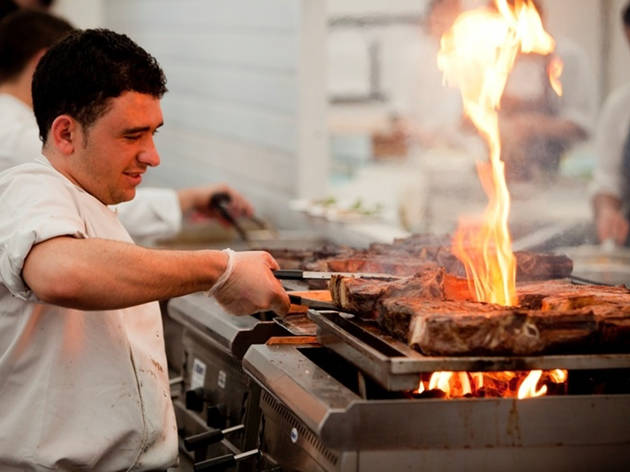 4/4
Taking place in Regent's Park from June 13-17, Taste of London is a sprawling restaurant festival, where visitors can stuff themselves with food from a selection of 40 up-and-coming new eateries and popular old-hands.
There's more to be announced, but restaurants already confirmed include El Pastor, Smoke & Salt, Salon, Barrafina, Hoppers and Bao with appearances by chefs as auspicious as Will Bowlby, Surender Mohan and Pip Lacey. Not piqued? There'll be a broad range of demos, boozy tastings and cookery classes, too, as well as a trough-load of small-scale and artisanal food and drink brands plying their wares.
Each day is split into lunch and dinner sessions, and standard entry costs from £17–£30. That'll only grant you access to the site, though – food and drink costs more on top. VIP tickets are around double the price, but they'll get you a glass of champagne on entry, access to the VIP lounge and a Taste recipe journal, too.
Rating Breakdown
5 star:

2

4 star:

4

3 star:

2

2 star:

0

1 star:

0
Went to Taste of London on a friday evening with some friends. Not as many people as a expected to my own contentment. I had a lovely evening, and although my boots were full of mud, the rain got a bit shy, blessing us with a clear sky. The improvised but yet smart paths along the tents and stalls helped my shoe situation to even become worse. I cannot complain about the free samples which I've expected to be way less. I indulged myself so much with everything that I was able to find, from very commercial chocolate, to sleek and posh energy drinks, to boozy ice-cream, to everything free bars and crisps, to italian and turkish delights, that after while I couldn't have anything else. I guess that's the spirit! However, I still had a tiny bit of space in my stomach to try the exquisite crab meat, white peach & coriander salad from the Mirror Room, at Rosewood London. Despite not trying more top dishes from top restaurants, I can say that Taste of London was very well represented this year (I still regret not trying that Golden Grahams soft serve from Duck & Waflle and the vegan dishes from Amico Bio).
I skipped the demos as I've enough of them in previous festivals and I just enjoyed the atmosphere and the fun things I was able to find in some stalls : russian roulette inspired games, photo booths and a foosball table. Apart from food I had good fun too (and I was boozy free!).
As one of my friends highlighted as we were about to leave the festival 'where's the Taste of London?'. I guess it was nowhere but also everywhere. And this is one of the things that I like about this city: the world tastes and flavours that come together in one big place.
I was very fortunate to get press passes for this which gave me free access to the event itself and to the VIP areas as well as three free tokens. I could've got a goodie bag but I wasn't keen on carrying anything around. Anyway, it's so lively and actually well equipped for dodgy London weather. I think three tokens is all a veggie really needs because of the carb content but for meat eaters, I think 4-5 tokens is sufficient. Although tokens do not cover the iconic dishes which is around the double digit price point. I would definitely recommend VIP tickets as you have clean, no-queue toilets and free-flowing alcohol... and canapes from Pizarro in the VIP Lounge. I also recommend the following dishes: Anything from Sartoria (Italian), the Truffled Duck Egg by Club Gascon, the polenta croquettas from Duck & Waffle and the salted caramel softserve also from Duck & Waffle. There's also a whole host of demos and stalls, be sure to have enough time to check them out.
Get your ticket for a week day rather than weekend as it represents much more value.
The vibe is awesome. The crown system works well, but be prepared to also have some cash/card on your as it's only the restaurants that only take crowns and some of the exhibitors only take cash.
If you're umming and arring about going - do it! You'll have a fab time, just don't think about you're wallet the next morning. You'll wake thinking what a great time, but a little pricey? But does that matter if you can say you've had an awesome experience?
When else can you eat top food from a number of restaurants with the best dining accolades in a field.
It's like gastro glasto!