SE1's Spanish food and wine festival
Rioja Tapas Fantasticas at Potters Fields Park promises a weekend of the best Spanish food and drink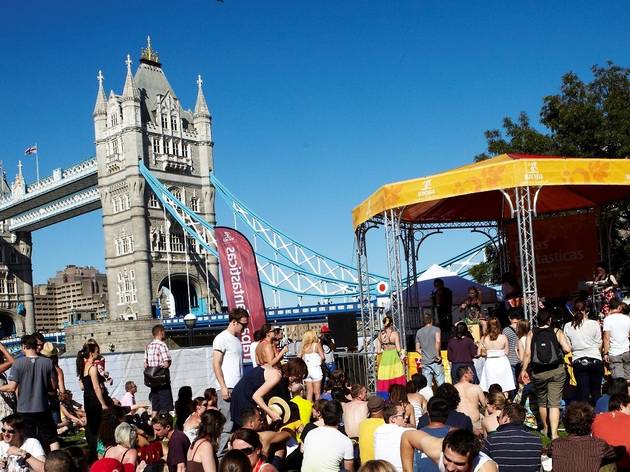 Rioja Tapas Fantasticas
takes its inspiration from Calle Laurel, the renowned street in old Logroño, in the heart of the
Rioja region
. Along the Calle del Laurel, discerning foodies wander from bar to bar, tasting dishes as they go, washing them down with a well-chosen glass of Rioja. It is the world's ultimate tapas crawl, and the spirit of that fabulous gastronomic experience is brought to the south bank of the Thames this month.
At Rioja Tapas Fantasticas you can follow your own tapas crawl. How about seared scallops with Spanish ratatouille and green chilli sauce courtesy of Donostia Social Club, then slow-cooked pork belly with cumin and lemon, prepared by Morito? A host of amazing dishes like these will represent the best Spanish dining London has to offer.
The weekend includes wine tasting workshops and wine walks around the pop-up bars. Brand new for 2014 is the interactive food and wine matching experience. Discover more about Spanish cuisine at special 45-minute sessions in the intimate Rioja and Foods From Spain Tapas Theatre. Join an outstanding line-up of Spanish food experts and chefs including leading Spanish chef José Pizarro. You'll be guided through the best of Spanish cooking and produce, all paired with Rioja wines showcased by Tapas Fantasticas wine aficionados Olly Smith and Susy Atkins.
The open air festival takes place in the pretty setting of
Potters Fields Park, SE1 2AA
– just behind City Hall and overlooking Tower Bridge. It opens from noon each day (until 8pm on Saturday, and 6pm on Sunday). The festival is free to attend. £3.50 buys you a tasting glass and four tokens which you can exchange for four wine samples as you go round. You can buy further glasses of wine and tapas dishes from all the exhibiting restaurants throughout each day.
Taste Tapas Fantasticas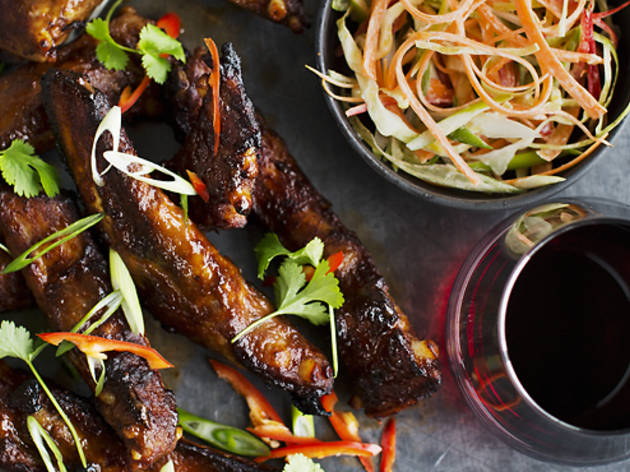 In the run up to and during the festival, Wines from Rioja will be working with some of London's best restaurants to offer a complimentary tapa or a light dish with every glass of Rioja purchased. Participating names include Bread Street Kitchen, Fino, Merchant's Tavern and Copita. Diners who take advantage of the Taste Tapas Fantasticas loyalty card will also enjoy rewards at the festival itself, courtesy of Wines from Rioja. Collect a loyalty card from any participating restaurant until June 16. Find out more and see the full list of participating wineries, restaurants and street traders at riojatapasfantasticas.co.uk and facebook.com/riojawineuk.