Heads up! We're working hard to be accurate – but these are unusual times, so please always check before heading out.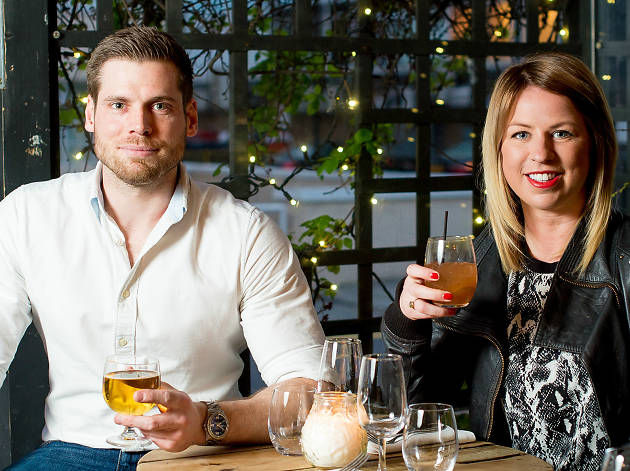 Date night: dinner and drinks
Every week, two lucky Londoners get to have a night or day out - and it's on us! We sent Alice and Joe on a blind date, but did they hit it off?
The venue: Dinner and drinks at Notting Hill-based restaurant 'The Shed'.
The couple: Alice (32) is a recruitment manager from Streatham Hill. Joe (30) is an RAF pilot living in Parsons Green.
First impressions
Alice said: 'Well, he was 25 minutes late. I wasn't massively annoyed, I just thought it was a bit slack. He didn't even have much of an excuse. But he seemed like a nice happy-chappy kind of guy and he was relatively attractive. He looked like a normal person.'
Joe said: 'She wasn't my usual cup of tea in terms of looks, just not my type. But I was very late. I messed up completely. She wasn't particularly impressed. She said "I didn't know it was possible to get stood up for a blind date." I was very apologetic.'
Chemistry
Alice said: 'He kept telling me loads of facts over dinner. He was coming at me with fact after fact. But conversation flowed, it was actually quite fun. I'm not sure but I think he was up for the free food more than the actual date.'
Joe said: 'We talked about our jobs a lot. She asked me lots of questions, then explained that she interviews people for a living, and I said "Yeah, I get that." It was a bit of a laugh. There weren't any awkward silences or anything.'
Afterwards
Alice said: 'He was fun, he wasn't a tool by any means. It was just quite easy-breezy. We went to a pub after for a couple of drinks. We exchanged numbers, but I doubt we'll see each other again. I'd be open to it, though.' 3/5 stars
Joe said: 'She was a nice girl, and I think we got on well, but I wouldn't say there was any chemistry. She asked to exchange numbers, so I was polite and said yes. But I don't think I'll see her again.' 3/5 stars
Single and ready to mingle? Here are the best dating nights in April.
Do you deserve a blind date care of Time Out? Send a couple of recent photos and a short bio to dating@timeout.com.