Heads up! We're working hard to be accurate – but these are unusual times, so please always check before heading out.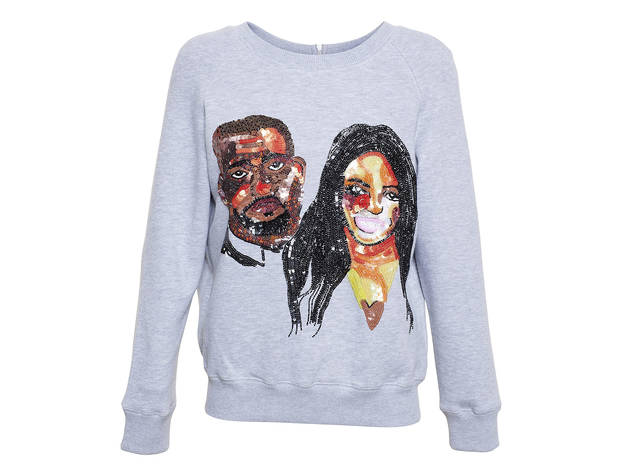 1/10
1. A statement jumper If slogan tees talk in too hushed a tone for you, you're in luck. One of the biggest talking points of spring fashion week was Ashish's embellished jumper, emblazoned with bejewelled versions of reality TV's first couple, Kim Kardashian and Kanye West. Inspired by 'weird fan art,' the tongue-in-cheek portraits are a far cry from Kimye's glossy Balmain ads. To complete the look, just add denim – preferably embellished with One Direction's faces, also seen at Ashish. Sequinned Couple Sweatshirt by Ashish, £1,300. www.brownsfashion.com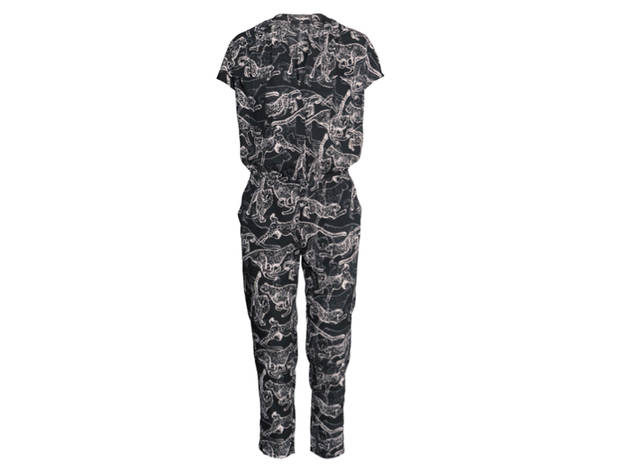 2/10
2. An animal all-in-one When we say animal print, we're not talking a touch of leopard spotting or zebra stripe. Spring's more is more attitude to animalia sees a plethora of patterns depicting entirecreatures – Giles Deacon opted for digital-print tigers and dresses draped in pythons at his jungle-themed show, while prints took an equestrian turn at Issa. Over on the high street, H&M have a jaguar all-in-one that'll leave you with change from twenty pounds. Although watch that it doesn't leave you with a camel toe as well as a jaguar torso. Patterned jumpsuit, £19.99. www.hm.com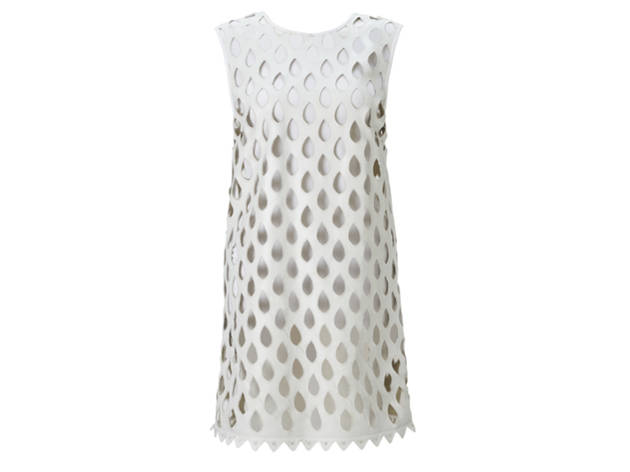 3/10
3. An extreme cut-out top Breathe in, shoppers! There'll be no escaping the least forgiving of trends over the next few months, as slits, cut-outs and slashes cropped up all over the place during fashion week: at Stella McCartney, hipbones made an unexpected appearance, while necklines were perilously zig-zagged at Christopher Kane. We can see the high street going wild for this one. Leblon Tunic, £250, available soon from www.whistles.com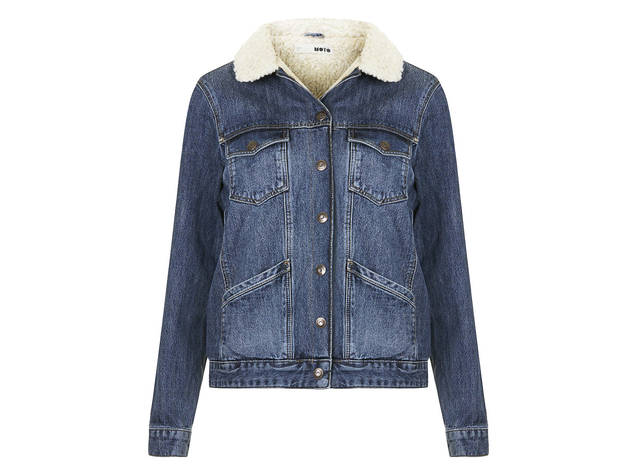 4/10
4. A denim jacket Yes, we know. It's not like anyone ever STOPPED wearing denim. This spring, though, designers truly seem to have got the blues, each vying to put their own spin on everyone's favourite fashion staple. We're taking our cue from Burberry, who opened their SS15 show with a fur-fringed denim jacket rather than a trademark trench coat. MOTO Denim Borg Western Jacket, £58. www.topshop.com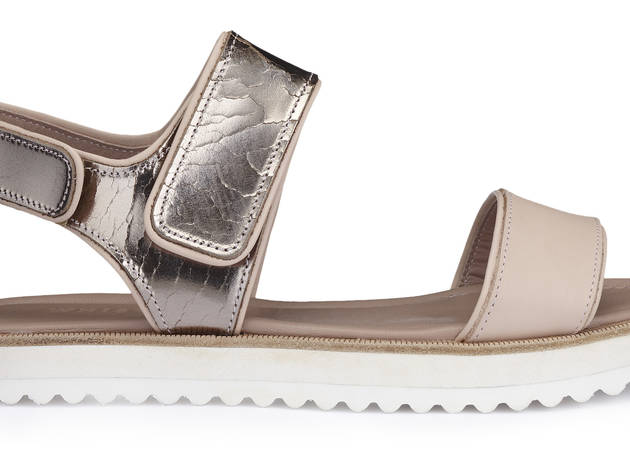 5/10
5. The fancy flats When Victoria Beckham sent models down the runway in brogues and flatforms, we breathed a sigh of relief. With even the staunchest devotee of high heels swapping teetering platforms for sensible shoes, this spring is the season to give your feet a break. We predict the high street answering back with gladiator sandals, fringed boots and even re-worked versions of last year's Zuckerberg sliders. Just add normcore hoodie. Holly Velcro Sandle, £140, available soon from www.whistles.com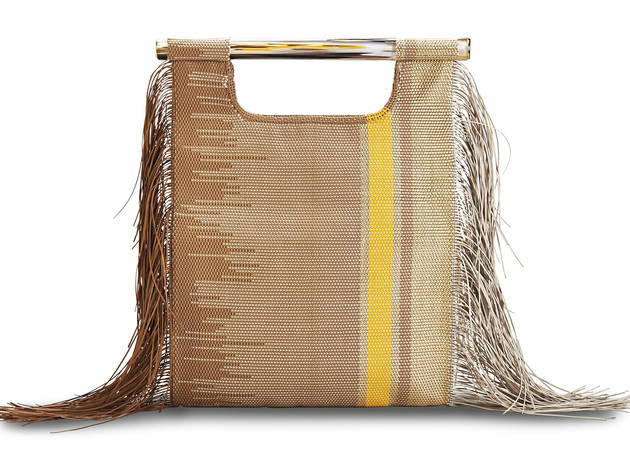 6/10
6. A fringed bag Remember the cuddly, fuzzy clutch you were so attached to last season? The one that looked like it had been annexed from a lesser-known Muppet? Time to retire it – 2015's accessories are fringy rather than fluffy. Tasselled trims on bags and shoes are an easy way to tap in to spring's love affair with the Seventies, just remember to stand clear of any closing tube doors to avoid TFL wrath. Interwoven fringe leather bag with Murano glass handle, £3805. www.ferragamo.com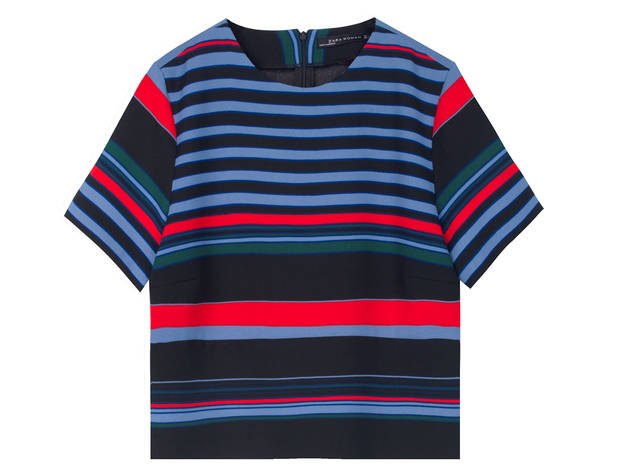 7/10
7. The new striped top Come back – we're not going to bore you by extolling the virtue of Breton tops. If you're reading this trend roundup, you almost certainly have a striped T-shirt or ten in your drawers already. This spring, stripes have been done a little differently. Think bolder colours, graduated lines and prints inspired by Edwardian bathing huts, as well as a bold mismatch of horizontal and vertical. Does that make it flattering, or not? We're lost. Side Slit Striped Top, £29.99. www.zara.com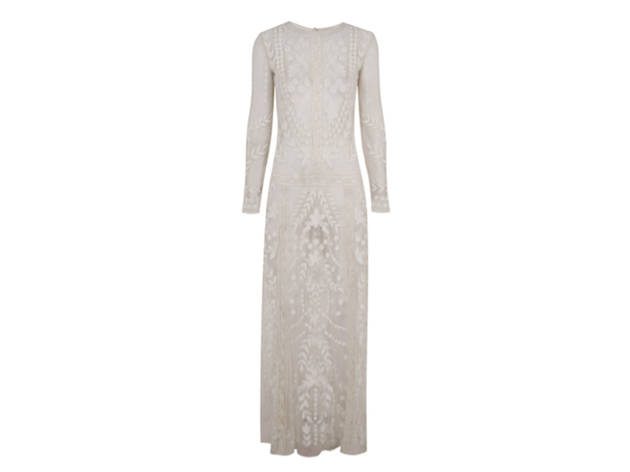 8/10
8. A white maxi dress It's time to start wearing a big bib to lunch – the least practical shade on the spectrum is having a moment. For spring and summer, floaty, floor length dresses in white will be everywhere - and not just up the aisle. Choose from Seventies-trimmed styles or lacy Victoriana, and prepare to spend a season without ketchup. Floor Length Sheer Embroidered Maxi, £79, available soon from www.missselfridge.com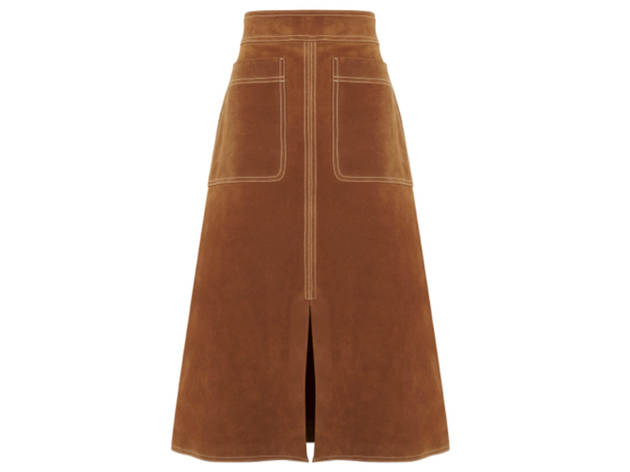 9/10
9. A suede skirt Another manifestation of this season's obsession with all things Seventies, suede competes with denim for fabric of the season. Matchy sets and all in ones might have cropped up again and again at fashion week, but they're undeniably tough to pull off without looking too 'fancy dress.' The easiest way to wear suede? A simple, A-line skirt. Just don't spill anything on it, it's a devil to clean. Autograph skirt, £199, available soon from www.marksandspencer.com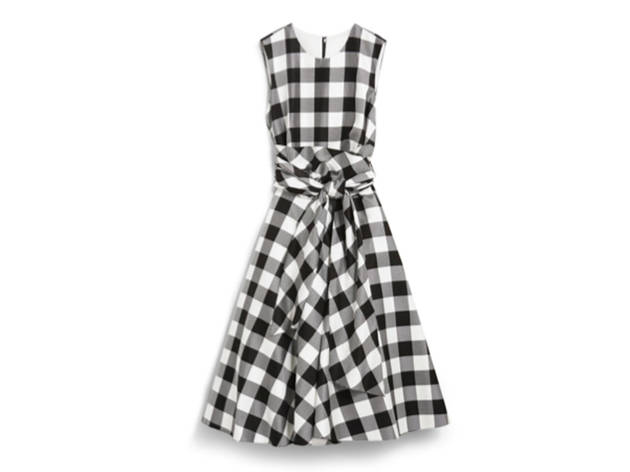 10/10
10. A gingham dress If you're a girl, and went to school at any point between the sixties and now, you might have one in your wardrobe already. Yes, the print of choice for picnic blankets, primary school frocks, and baby bibs has passed from the school gates to the catwalk. Over the pond at Oscar de la Renta, Diane von Furstenburg and Altuzarra, pastel checks were ubiquitous on the SS15 runways, and the pattern has trickled down to the high street. Toughen it up with a pair of boots to avoid being reported for truancy. Mono Check Twitchill Dress, £129, available soon from www.hobbs.co.uk
Ten things you need to be wearing in 2015
Here are the ten things you need to be wearing this year, whether you like it or not
We're also very excited about...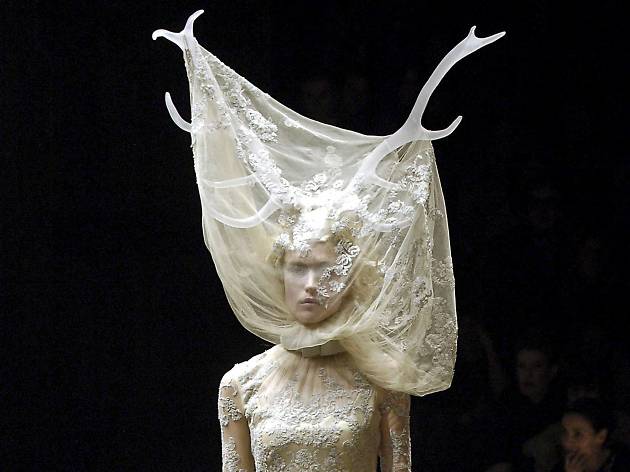 Beyoncé for Topshop, Alexa Chung for AG, James Long for River Island and Alexander Wang for the whole of London – 2015's going to be big, fashion fans...