In the middle of Elephant & Castle's web of main roads sits a perma-threatened shopping centre, as ungainly as a spider clinging to the side of the bath. The latest in its long string of funeral dates is set for 2020, but the thought of this much-loved south London landmark meeting the wrecking ball makes me want to chain myself to its railings, suffragette-style.
It sold me neon sweets as a kid, and cheap trainers as a teen. Now I'm very fond of the discount Clarks outlet (never turn 30, it's terrible). Its history stretches back way further. In 1965, when Westfield was just a twinkle in the milkman's eye, a visionary dreamed of bringing American-style indoor shopping to Blitz-pummelled south London. What novelty! Miniskirted shoppers flocked to this pioneering outpost of style and convenience.
The brutalist behemoth is uncompromising, but much like an Ugg boot, its exterior masks great comfort within. Thanks to an ingenious glass roof, it's full of natural light, and efficiently funnels commuters from mainline rail to tube (anyone who's lost years to London Bridge's tunnels knows this is not a given). While newer shopping centres reek of formaldehyde and drained credit cards, there's always some kind of delicious smell wafting around here, whether it's fragrant basmati rice or fresh candyfloss.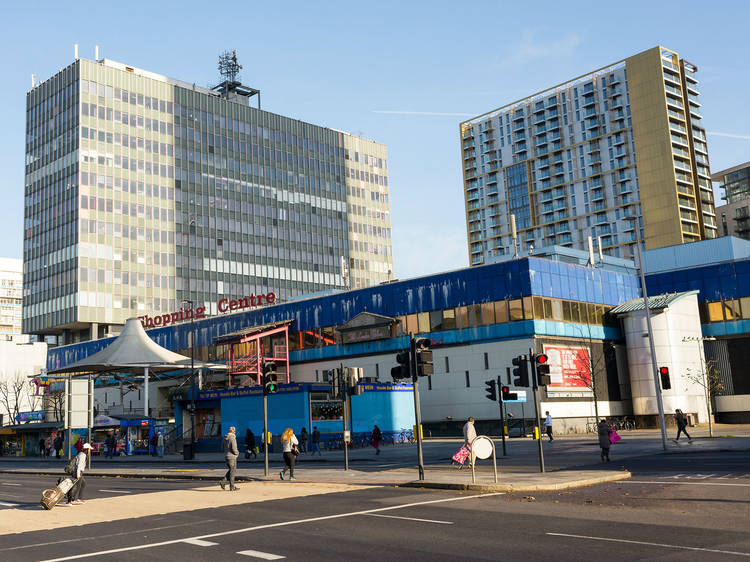 Photograph: DrimaFilm/Shutterstock.com
'T

he thought of this landmark meeting the wrecking ball makes me want to chain myself to its railings'
Small food stands with bargainous prices cluster at this majestic elephant's feet: Original Caribbean Spice's pocket-sized patties are delish. Indoors, Colombian restaurant La Bodeguita comes alive with salsa dancing at night. Less sexily, the centre is also full of useful things: supermarkets, household goods and elasticated corsets so fierce they make Spanx look like tracky bottoms.
Like Cher, its cladding always captures the zeitgeist – going from Britney pink in the '90s to today's post-Brexit passport hue of royal blue. Each fresh shade is instantly stained with mysterious residues: somehow, this building never looks clean.
But demolishing it isn't the answer. This space is always ready to evolve, organically and chaotically, to fit the needs of the community around it. As gentrifying London scrubs itself clean of its twentieth-century history, this is one building we shouldn't pull the plug on.
Alice Saville is a freelance writer and desperately misses E&C's creepy subway murals.
Love London? Sign up here to get Time Out tips in your inbox every week.