Five cool clothes brands for kids
Cool kids clothes can be hard to find, so we've done all the legwork for you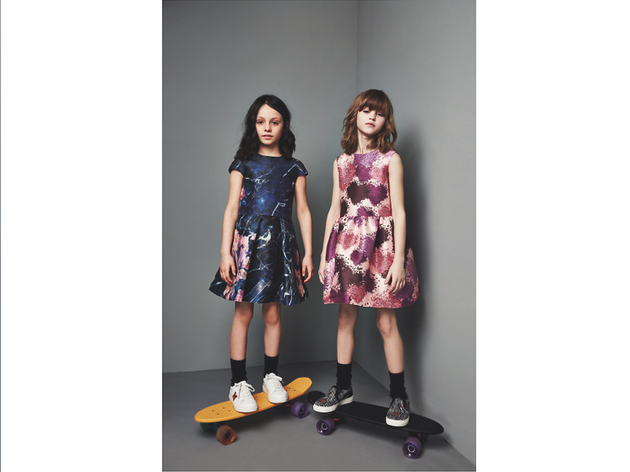 Your search for cool kids clothes stops here. Togs for tots shouldn't have to be covered in cutesy patterns or embarassing slogans, so we've dug out five collections aimed at mini fashionistas with a discerning eye for style. Trust us, you'll be wishing you were pint-sized, too. For more shopping for tots, head to one of London's best children's clothes shops.
Five cool kidswear collections
Cosy coats for big kids
Winter is fast approaching and with it comes Christmas celebrations, the joys of Christmas shopping in London and err, cold weather. No need to freeze up at the thought of it, we've hunted high and low to find the top ten winter coats in London for under £150. So prepare to bundle up, take a look at our suggestions below and check out London's best shopping events - we'll get you warmed up in no time.
Read more
Sponsored listing
Mei Leaf
Created with the aim of bridging the gap between Eastern and Western healthcare, Mei Leaf is a modern holistic health shop with wooden shelves piled high with a selection of teas, supplements and aromatherapy oils. Stylishly packaged skincare and body ranges feature all-natural active ingredients: some familiar (gingko and ginseng), others, like the anti-ageing reishi or moisture-boosting Chinese angelica, less well known in the West. We particularly like the herbal foot bath, the flower water sprays and the jasmine face mask for dry skin. Tea-lovers are spoilt for choice, with an impressive array of medicinal blends and flower- and berry-filled sachets. A chic tea bar also offers exotic concoctions infused with pomegranate syrup and crushed rosebuds and fragrant, spice-infused lattes. At the shop's rear, canvas panels suspended from the ceiling create an airy room where a therapist can help you feel right as rain with an energising lifestyle package, where acupuncture and Chinese Meridian massage fulfil their promises. Next door at the AcuMedic clinic, a team of experts from China can offer solutions to just about anything, from infertility through to smoking addiction.