London's best maternity shops
Find maternity clothes in London with our handy guide. From Topshop collections to gorgeous vintage maternity wear, we've got you covered for the whole nine months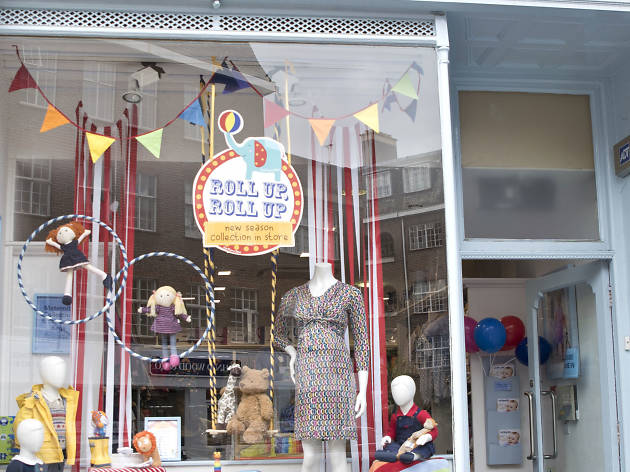 The idea of maternity clothes can leave you reeling with horror, and giving up wine and coffee is tough enough without having to compromise your sense of style. But regardless of what you may have heard, it's not all shapeless smocks and jersey wrap-dresses out there. We've rounded up the best maternity shops London has to offer, and it's a brave new world for woman and bump.
Maternity clothes shops in London
And for your little ones...
Be warned: after a visit to London's finest shops for children's clothes, your little ones may be better dressed than you. Explore the shops in our selection to find recognisable kids' brands such as Start-rite and Petit Bateau, plus miniature versions of grown-up looks from the likes of Dr Martens.
Read more
Treat yourself post pregnancy
If you don't have the dollars for a weekend retreat or if you can't handle the calm for a whole weekend, book in for a day at one of the capital's best spas.
Read more
Sponsored listing
La Maison Maille
Amongst rows of impeccably kept shops in the grand old Piccadilly Arcade stands La Maison Maille, a chic boutique for foodies. Beyond the black and gold exterior lies row upon row of mustard pots, vinegar and the world's first mustard macaron. Since 1996 Maille has produced limited edition mustards. One that's particularly sought-after is their seasonal black truffle and chablis, which is sold in sandstone jars once a year – conveniently just before Christmas. Prices start from £5.50 per jar, £6.95 for vinegar, and £29 for that truffle chablis. You'll also find gift sets, accessories, dressings and few other items instore. Plus, you can have a handful of mustards pumped straight from the tap, like you're at a condiments pub.