Vintage London
Discover the best of retro London – vintage shops, antique stalls and speakeasy-style bars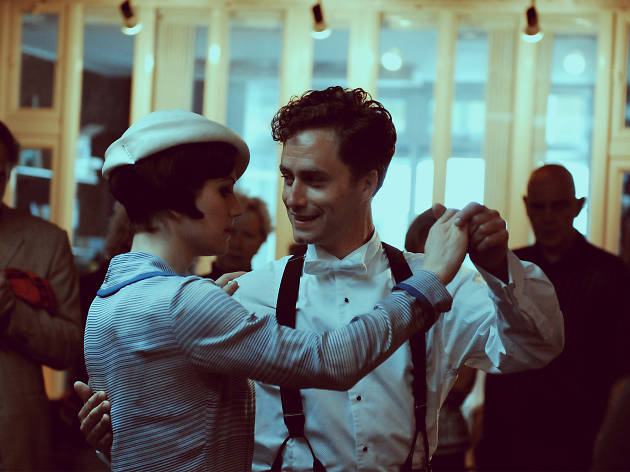 For a city at the bleeding edge of innovation, London's got a lot of love for all things retro. Whether you're looking for a 1920s-themed cocktail party or a vintage market packed full of old-school threads, you'll find it all in our guide to London's knowingly nostalgic venues and events.
The best vintage shops in London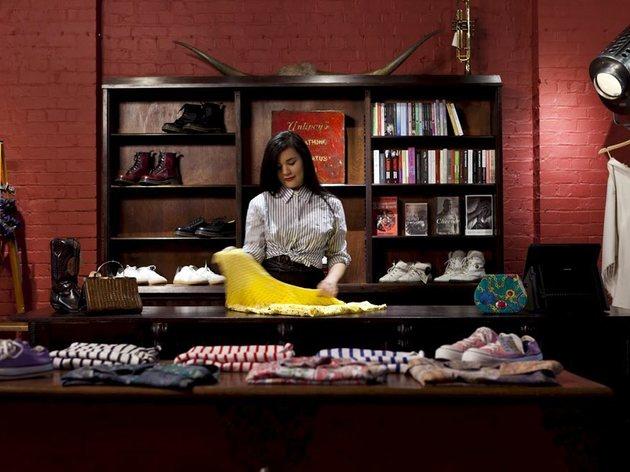 Blitz
Blitz opened in 2011, and instantly put the other vintage shops in the capital to shame. This is a vintage department store, covering all floors of a glorious old furniture factory. The building itself is jaw-dropping, and has been renovated beautifully by the Blitz team. Floors are clearly merchandised with a furniture selection from Broadway Market's The Dog & Wardrobe, an accessories floor, a book collection and rails and rails of neatly presented fashion. Buyers Jan Skinners and John Howlin look to nearby Brick Lane for their inspiration, buying immaculate seersucker blazers, coloured denim, brogues and silk kimonos for their fashion focused clientele. The selection is all killer and no filler – and cleaned, steamed and folded before it hits the shop floor. Blitz is number 9 in our list of the 100 best shops in London.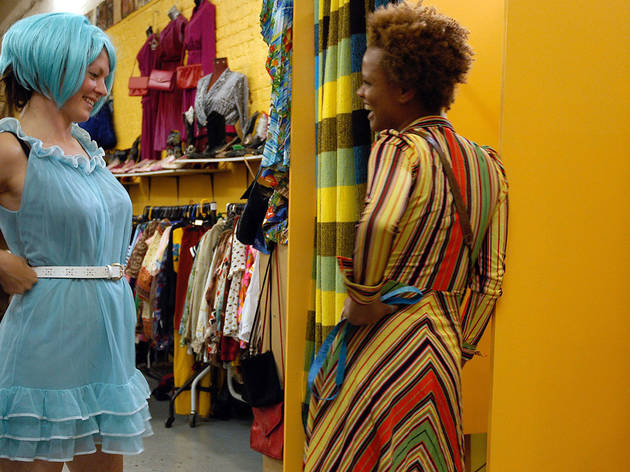 Beyond Retro
Beyond Retro's flagship vintage superstore houses a vast but well-edited collection of vintage and second-hand clothing for men and women as well as an on-site café benefitting from vintage tea sets, old Singer sewing machines for tables and free wi-fi. Beyond Retro is number 22 in our list of the 100 best shops in London.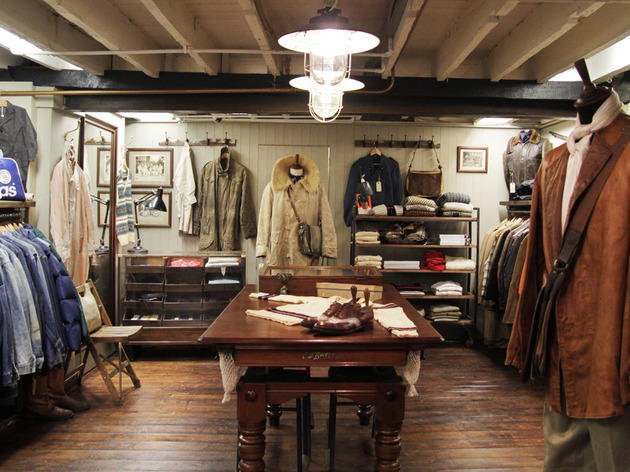 Vintage Showroom
The Vintage Showroom is a retro haven for men, stocking basic items such as Pendleton shirts, Barbour jackets and vintage denim alongside more specialist items like heavy duty ex-soviet army surplus, and sailor's smocks. You won't find ironic T-shirts and jeans here - the focus is on quality rather than quantity.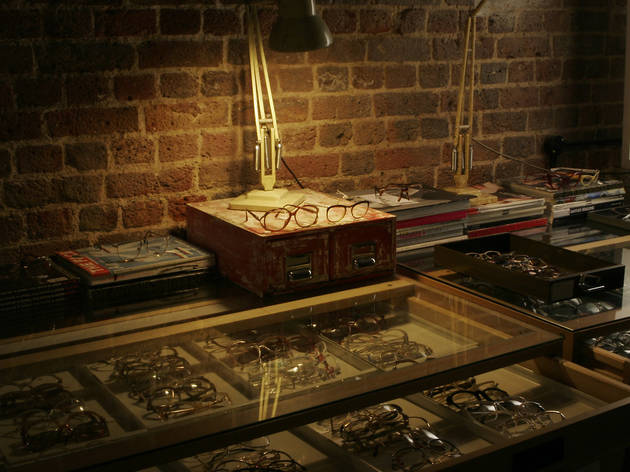 General Eyewear
This well-established optical showroom provides vintage eyewear for the film industry, fashion editors and regular spec-wearers alike. It's a great place to see classic shapes and styles from decades gone by, especially the '60s, '70s and '80s featuring brands like Moschino, Christian Lacroix and Versace. General Eyewear is number 30 in our list of the 100 best shops in London. Check out more vintage and retro shops in the capital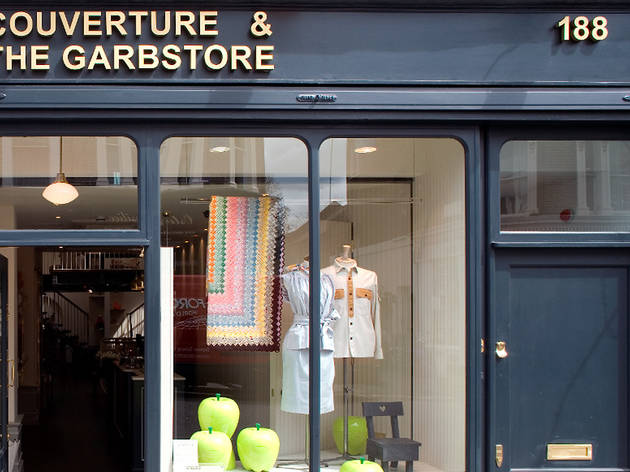 Couverture & The Garbstore
Husband and wife team Emily Dyson and Ian Paley opened their new venture Couverture & the Garbstore in March 2008; Emily's Couverture shop was previously housed in Chelsea, while the Garbstore was a wholesale operation with a cult international fanbase. Couverture, upstairs, stocks clothes, accessories and jewellery, a large selection of choice kids' items, homewares, furniture and the odd vintage knick-knack. Both shops stock exclusive label collaborations, such as the backpacks produced with Battle Lake in 2008. Garbstore (www.garbstore.co.uk), on the lower level, is the first stand-alone shop stocking Paley's vintage-inspired label for men; every item is made using old-school techniques from the 1940s and '50s (some of the garments, for instance, feature three-hole buttons that have to be hand-sewn on to the item). The shop also stocks footwear from Pointer, womenswear from Humanoid, T-shirts and sweatshirts from Australia's Rittenhouse, and is the UK stockist of Japan's Bedwin & the Heartbreakers label. Couverture & The Garbstore is number 32 in our list of the 100 best shops in London.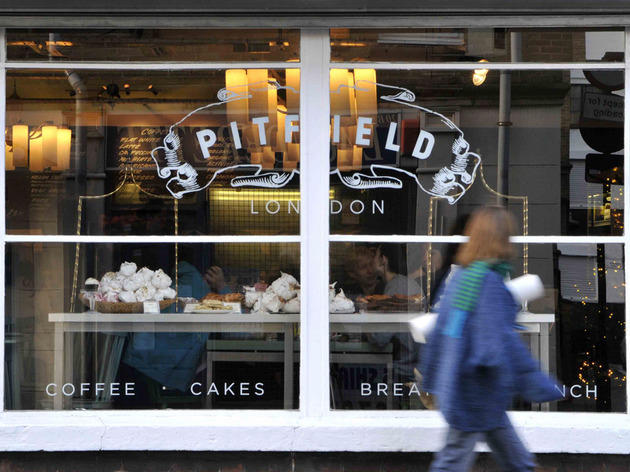 Pitfield London
Stylish and accessible interiors shop Pitfield London is spread across a big double-fronted former office block, and is the retail arm of celebrated interior designer Shaun Clarkson. Clarkson (and business partner Paul Brewster) fill the space with pieces procured at home and abroad (the resourceful pair travel every month and raid local markets and manufacturers) and you'll find all manner of stylish homewares, from brightly coloured 1970s sofas to vintage glasswear, Syrian soaps, exclusive Indian rugs and ultra modern wallpaper from London designers. The blend of old and new, pricey and thrifty, lends the shop its distinctive character. Stock is replenished constantly, giving passers-by every reason to make a daily stop, if only to linger in its café which serves stacks of meringues and cakes with the papers. When we visited, an arty local sat by the window with a designer dog that we suspected might have been brought in for aesthetic effect. In short, it's the kind of lifestyle space you could imagine in the Meatpacking District of New York, or El Born in Barcelona. Pitfield London is number 38 in our list of the 100 best shops in London.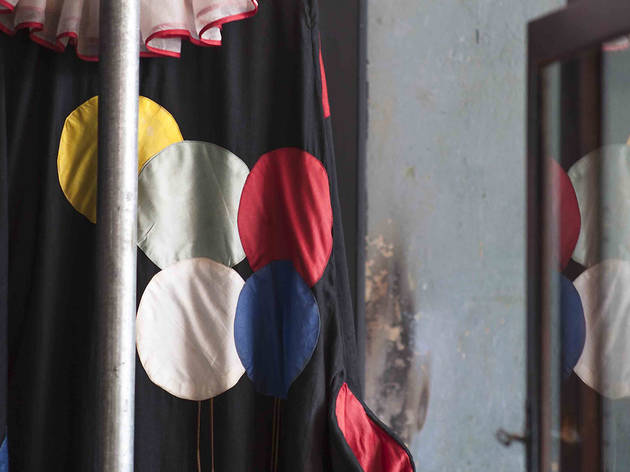 Merchant Archive
Among a nondescript parade of shops on a rather scuzzy bit of Kilburn Lane stands Merchant Archive, an artfully crumbling old Lipton general store that's been reworked into a stylish emporium with striking art and sporadic taxidermy. The shop emanates an atmosphere of specialness as soon as you enter, and asa destination shop for both vintage and contemporary clothing, it takes pride of place in the address books of many a stylist, fashion designer and celebrity (namely Florence Welch). Owner Sophie Merchant's discerning eye is evident in the well-edited selection of beautiful one-off antique pieces for sale, with vintage numbers from Lanvin, jumpsuits from the 1920s, antique velvet jackets, a good range of elegant dresses and some very special jewellery all waiting to be snapped up. Merchant Archive is number 46 in our list of the 100 best shops in London.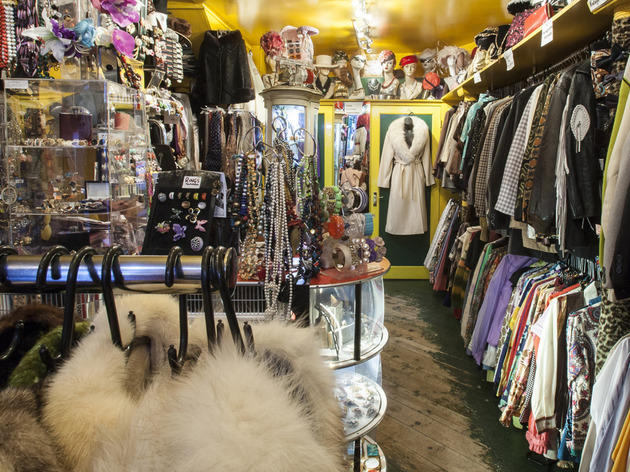 Blackout II
Blackout II was peddling vintage threads long before it became fashionable. For some 25 years, the Covent Garden store has specialised in antique apparel (largely dresses from the '20s and '30s) as well as more wearable men's and women's clothing and accessories from the '40s through to the '80s. The duplex store is heaving with stock, and you'll need a great deal of rummager's enthusiasm to prise through the stuffed rails, but incredibly knowledgeable staff, together with signs on rails indicating era, make the shopping experience a smidge easier. An ideal place to go if you're after a specific item from a specific decade. Blackout II is number 52 in our list of the 100 best shops in London.
Vintage food and drink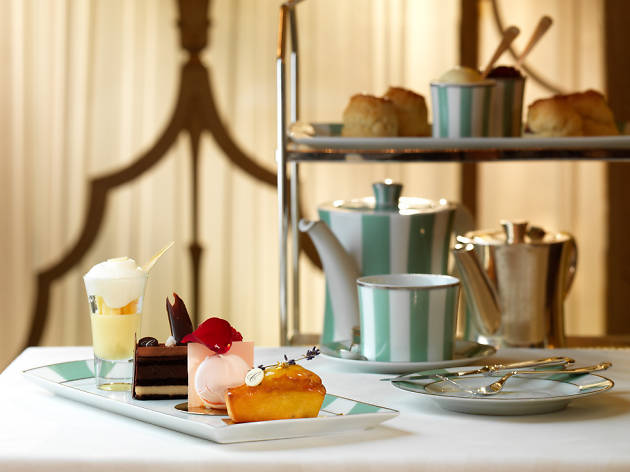 Afternoon teas in London
Recent years have seen an explosion of afternoon teas around the capital, but some are better than others. Having tried most of London's better-known afternoon tea places for this feature, we've found some of them to be cynically overpriced tourist traps – but others have been utterly refreshing delights. Think we've missed a great afternoon tea in London? Use the comments box below.Reviews by Zena Alkayat, Tania Ballantine, Simon Coppock, Guy Dimond, Charmaine Mok, Cathy Phillips