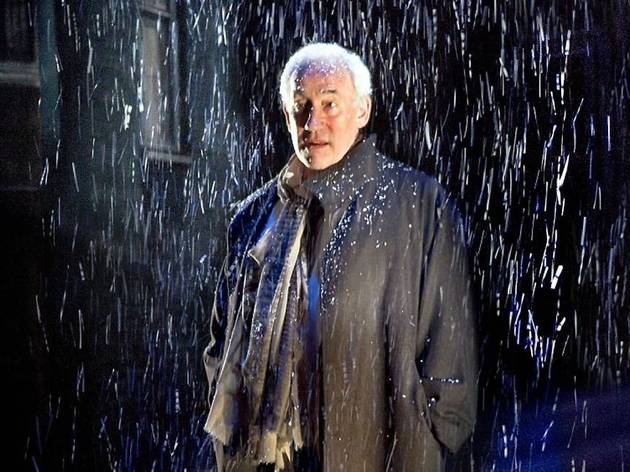 Though it's about as surprising as the satsuma at the bottom of your stocking, Simon Callow's spoken-word rendition of 'A Christmas Carol' has quaint Christmas charm to spare.
Dickens's story has always a stage staple. Within three months of publication, there were eight productions running simultaneously. Neat, mystical and transformative, it's an inherently theatrical tale, complete with hardcore lefty politics.
Callow draws these to the forefront, emphasising the gritty social realism within the pearly fairy tale. As one would expect, not a syllable goes uncherished. Callow's voice – deep and crisp and even – explores every contour of Dickens's phrasing over a streamlined 80 minutes.
One or two characters are delivered with real comic aplomb. When Scrooge calls out of his window the morning after his visitations, a surly horn-voice replies: 'Uh,it's Christmas Day, innit!'
Tom Cairns's minimalist staging, with its revolving gauze and the odd scene-setting item, is classy, and Callow, as always, is warm as chestnuts roasting on an open fire.
But there's still something lifeless about this. It never really connects with us. On press night, Callow only acknowledged our presence when struggling with a tricksy bit of stage business, which leaves an unsavoury sniff of vanity in this otherwise fine Christmas fare.