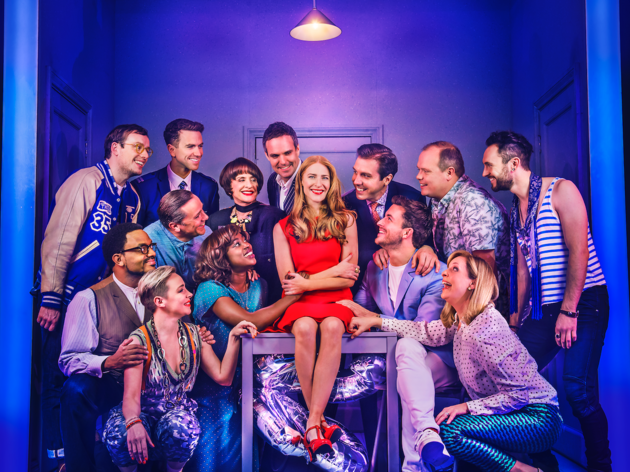 1/6
2/6
Brinkhoff/Moegenburg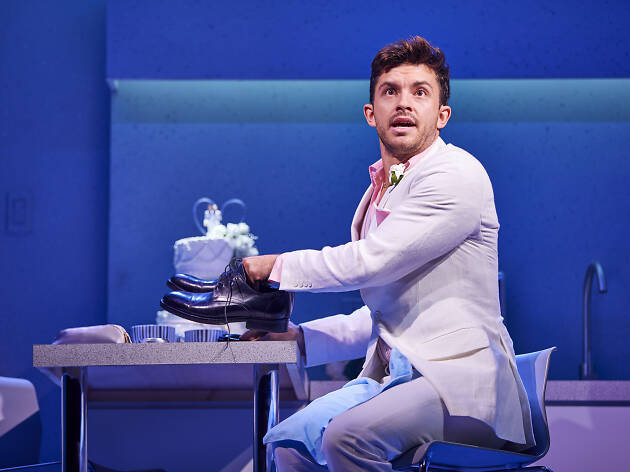 3/6
Brinkhoff/Moegenburg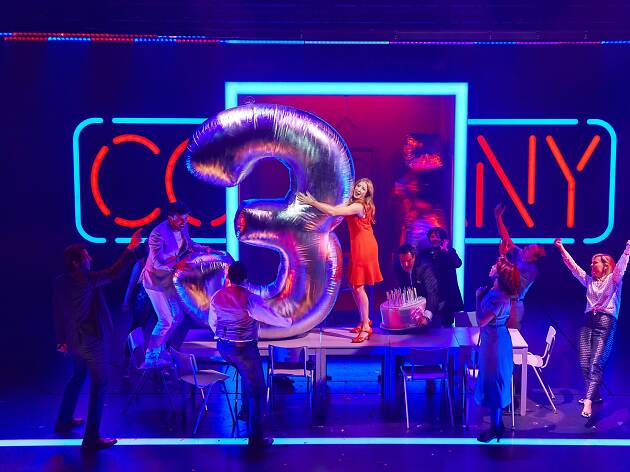 4/6
Brinkhoff/Moegenburg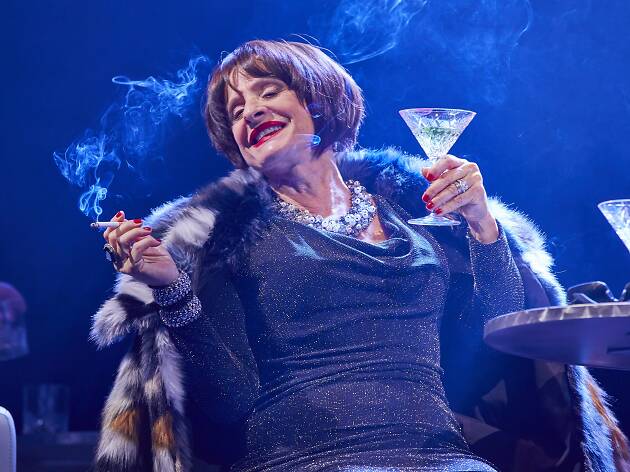 5/6
Brinkhoff/Moegenburg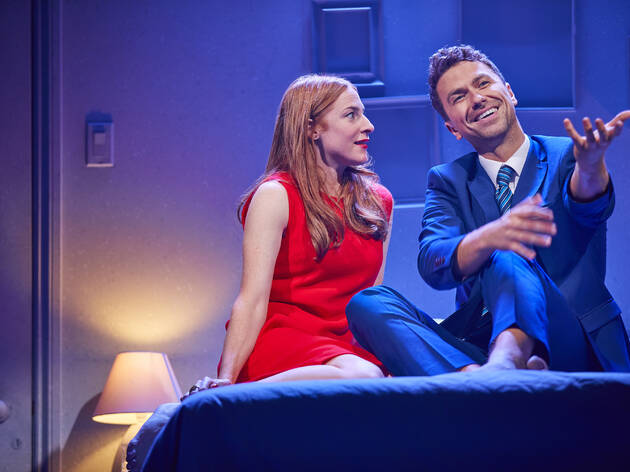 6/6
Brinkhoff/Moegenburg
COMPANY A Musical Comedy _R026317
Five reasons you have to see 'Company' on the West End
This 'tour de force reworking' is unmissable – and here's why
Dating dilemmas may be nothing new, but Marianne Elliott's reworked version of 'Company' brings the relationships of this Sondheim classic into the modern era, making it more relevant than ever. A musical with a penchant for cynicism, it's audacious, entertaining and completely sardonic... and if you're looking to scratch your Sondheim itch, then now's the time. Ready to learn about the trails and tribulations of L-O-V-E? Here are five reasons that you need to drop everything and see 'Company' on the West End.
You'll catch award-winning performances...
First off, Rosalie Craig, who plays the lead role of Bobbie, has garnered an impressive amount of critical acclaim. Not only has she won the award for 'best musical performance' at the Evening Standard Awards 2018, but she's also delivered some solid gold proof that the West End needs more female-centric protagonists.
Broadway legend Patti LuPone came out of musical theatre retirement for this show...
They really don't come much bigger than sass-machine Patti LuPone. She was the original Broadway 'Evita', launched Andrew Lloyd Webber's 'Sunset Boulevard' in the West End as Norma Desmond, and has wowed the crowds in 'Oliver!' and 'Sweeney Todd'. Still not enough? She's got two TONY awards and two Grammys, and our review described her performance here as 'a show-stopper'. Basically, we're saying that you need to grab your opportunity to see this legend on stage, or you'll regret it forever.
In fact, the whole cast are pretty spectacular...
From the hilarious Mel Giedroyc (of 'Bake Off' fame) to the smokingly-hot-bodded Richard Fleeshman, the 'Company' casting team should be patting themselves on the back. Plus, our five-star review describes Jonathan Bailey's fantastic performance as Jamie (formally Amy) as a 'terrifically funny turn of hyperventilating self-loathing'. Relatable.
'Company' features a female lead and a gender-swapped cast for the first time ever...
Fanfare, please. When our theatre team went to see 'Company', they couldn't get enough of the gender reversal. They declared that 'Elliott has found hidden depths in what was already a stone-cold classic. The nagging concerns heaped upon Bobbie for her singledom make total, crystal clear, perfectly realised sense... this production deserves to go down as a game-changer.' Yeah, they're big fans.
...and of course, it's got some of musical theatre's most iconic numbers, too...
'Company' is full of tracks that should be made a song and dance of (and luckily, they have). We're talking total bangers, including 'Side by Side', 'Ladies Who Lunch' and musical anthem 'Being Alive'. And when they're in a production that 'brilliantly underscores the existential nature of Sondheim's lyrics and George Furth's book', you can quickly see why everyone's gone a bit gaga for one of the best West End shows of recent years.
So, ready to head through the aisles? Well, here's the rub, theatre fans: 'Company' is nearing the end of its run – it's due to finish on March 30 2019. So if you want to catch this astonishing production, you better book now.
And once you've bagged your tickets...
Click here, to read our Theatre section's complete review of 'Company'
or here to read our interview with the iconic Patti LuPone.