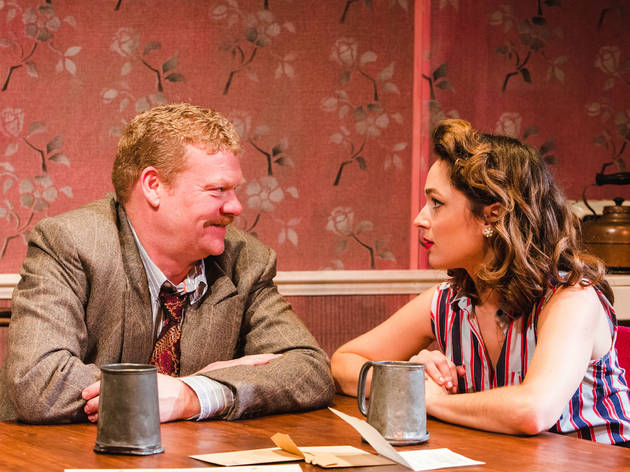 1/4
© Gabriela Restelli
Liam McKenna and Phoebe Sparrow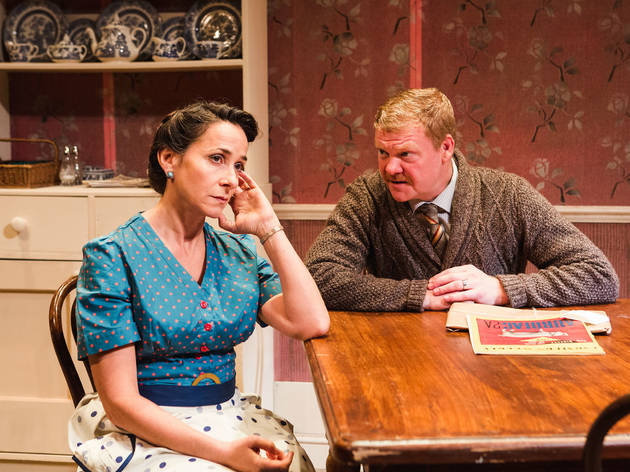 2/4
© Gabriela Restelli
Catherine Kanter and Liam McKenna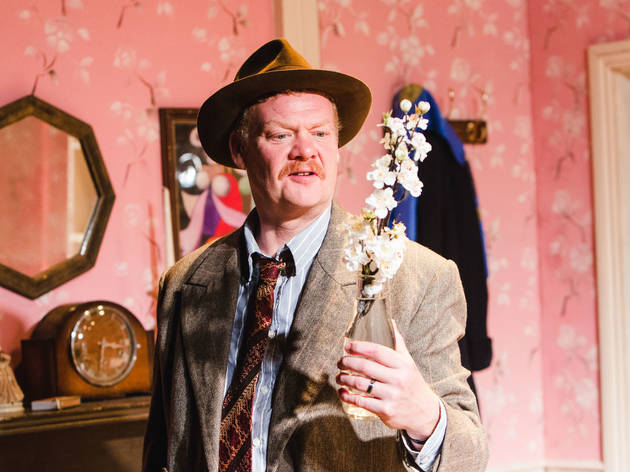 3/4
© Gabriela Restelli
Liam McKenna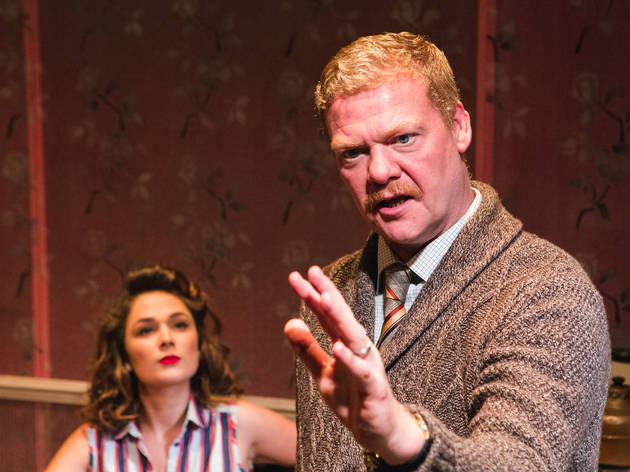 4/4
© Gabriela Restelli
Phoebe Sparrow and Liam McKenna
Time Out says
Friendly warning! We're working hard to be accurate. But these are unusual times, so please check that events are still happening.
This first ever revival of 'the British "Death of a Salesman"' is worth a look
I don't know about the poets these young people are reading these days. TS Eliot? Just sounds like noise. The Finborough's latest period revival, not seen in London since its 1957 debut, is as much about a generational clash as anything else.
When it first opened, 'Doctor Zhivago' and 'Lawrence of Arabia' screenwriter Robert Bolt's play was touted as Britain's answer to Arthur Miller's 'Death of a Salesman'. And it's not hard to spot the similarities between Willy Loman and Jim Cherry, a swaggering insurance agent who bullyingly competes with his son, Tom, at every opportunity and hides from reality behind grand plans and big talk.
But if Willy's tragedy is the American Dream, Jim's is rooted in the kind of rose-tinted British countryside fantasy that still sees London bankers uproot and make a nuisance of themselves in villages in Cheshire. While Jim plans loudly for the bucolic apple orchard in Somerset he's clearly never going to buy, his home and his working life fall apart as his self-deluding lies come back to bite.
Benjamin Whitrow's handsome production nicely evokes a late-'50s feel, from the kitchen furnishings to the plaintive, brittle drama of the incidental music. It's of a piece with Bolt's writing, which mostly doesn't so much rip a hole in its characters' lives as curl around their pent-up despair, like Jim's awkward daughter Judy's obvious infatuation with her glamorous but coldly calculating friend Carol.
There's good work from the cast, particularly Catherine Kanter as Jim's long-suffering wife, Isobel, a pragmatist who desperately tries to salvage something from a life built on her husband's hopeless fantasies. But while Bolt uses the family to gesture at a society chafing between past and future, living anxiously in the present, it feels unfocused. Tom's snobbish disdain for his parents never really goes anywhere.
And although there are some sharply funny moments (not least Whitrow's own turn as Jim's doddery colleague Gilbert Grass), crucially, this production never gets a proper handle on its slippery central character – a man who's lied to himself and others for so long, he can't stop. It's a tough role, and while Liam McKenna captures Jim's patronising bluster, we never get the pathos that would give the ending real punch.
Details