Laurence Fox interview: 'Why am I not Bond?'
We chat to Billie Piper's other half as he prepares for 'Strangers on a Train' in the West End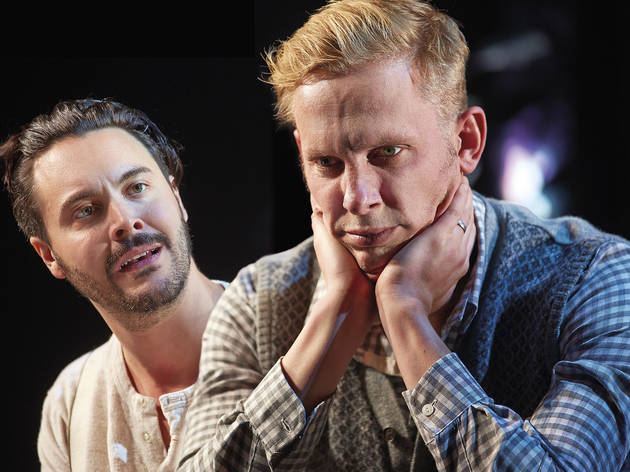 Strangers on a Train
' which opens this month.
Your character isn't exactly nice, but are we supposed to feel sorry for him?
'Ultimately he feels sorry for himself. But I think people will empathise with the situation he finds himself in. He is just a normal, talented guy – an architect – who meets a man on a train who offers to kill his wife.'
Barbara Broccoli is producing. Have you ever wanted to play Bond?
'Why am I not Bond? If I'm not playing Bond by the end of this run, I'm going to have to give Daniel Craig a nasty injury. I was auditioned for the bad guy in "Die Another Day", but Toby Stephens got it. It's great that she's producing; she's very hands-on and really supportive.'
The play is intense. Has rehearsing been stressful?
'My character can't do anything about what happens to him. Even when he says he's going to act, he's worn down. I find it the ultimate nightmare. I already feel a bit nauseous. It's incredibly dark.'
Who's your favourite co-star?
'It's always going to be Kev [Kevin Whately from 'Lewis']. Our onscreen relationship is the opposite in real life though. He's really calm, superintelligent and gentle and I'm just like a rat that hangs off him chewing at his face.'
Do you find it hard to turn off from 'Lewis' when you're filming?
'It takes up evil amounts of time, but it's lovely. Although I did start doing detective shit to people recently – I went over to a guy's house and worked out that he was a diabetic just from looking at his stuff. I don't know why they haven't asked me to help the police.'
You recently released an EP. Is this you moving into a career in music?
'It's like a cottage industry. I have an online shop, I have a manager and an agent so it's serious but it's also so much fun. Billie [Piper] now wants to be in one of my music videos, but my manager says she can't because it changes what I'm doing. And also my idea for the video of the new one does involve nakedness.'
Discover more great London theatre