Heads up! We're working hard to be accurate – but these are unusual times, so please always check before heading out.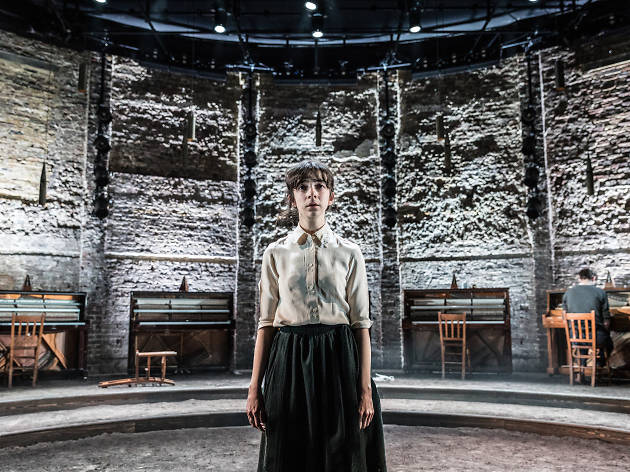 Patsy Ferran: 'I thought I'd chicken out and decide I had to get a proper job'
Rising star Patsy Ferran made her professional acting debut in the West End four years ago, and now returns as the star of the Almeida's hit 'Summer and Smoke'
The Almeida's stunning production of Tennessee Williams's 1948 play 'Summer and Smoke' , directed by Rebecca Frecknall, is transferring to the West End. And Patsy Ferran is central to its success. She's proved herself as one of the most exciting young actors around with her widely praised, memorably intense turn as a fragile minister's daughter.
'Summer and Smoke' has never been a success in the UK before. Did you know the play?
'Not at all. They asked me to do a reading at the Almeida, so I ordered a copy, and was like: Urgh, this isn't great. But then I got given a different script and thought: Well this is something quite special. Apparently he rewrote the play a few times.'
Your take on heroine Alma feels like you're slightly defying Tennessee Williams by showing her to be liberated rather than a fallen woman.
'When I originally read it I saw it as a sad ending but Rebecca saw it as far more positive. She's probably going to become a drug addict and sleep around with travelling salesmen, but she's taken ownership of her life.'
And in 2018 maybe sleeping with travelling salesmen is okay, whereas in 1948 it probably wasn't…
'Yeah, someone said to me: "Yes, take drugs, have sex, just do it!" '
You made your West End debut in 'Blithe Spirit' in 2014. How was that?
'It was sort of perfect, really. Because I was the newbie, I was very well looked after. I felt I could now say to people I was an actor, and I genuinely didn't think that would happen. I thought I'd chicken out and decide I had to get a proper job.'
Presumably you feel things are now going well?
'I still say to friends: "I'll retire after this one." I think the more you do, the bigger the expectation, and I'm not sure if I like it. I was there reading my book and I just went: "I think in June I'm going to quit." And my boyfriend was like: "Shut up."
Got to learn to lower expectations!'
You're still cropping up on 'ones to watch' lists.
'It's always very nice, but there's no "Crack open a bottle of champagne, I've made it!" The Screen "Stars of Tomorrow" one was very flattering, but then I thought: What if I don't want to do screen next? So as a way of taking control of my life, I said yes to "Three Sisters" [at the Almeida next summer]. So thank you, but I will be doing theatre for the next nine months – see you later!'
'Summer and Smoke' is at the Duke of York's Theatre. Nov 10-Jan 19 2019. Buy tickets here.