'This Place We Know': a celebration of Europe's most diverse street, Uxbridge Road
Bush Theatre boss Madani Younis tells us about 'This Place We Know', a season of plays celebrating Uxbridge Road, Europe's most diverse street
'I believe our community needs this right now.' Madani Younis, artistic director of the Bush Theatre, is explaining why the venue is pulling together a smorgasbord of theatre at venues along west London's Uxbridge Road. He explains that 'post-referendum, we saw a 200 percent increase in racist and xenophobic attacks in the area. We have protested. But we as a community also need to celebrate who we are.'
His planned celebration is 'This Place We Know', a mini-festival of six plays by some of London's most exciting playwrights. Many of them directly confront racism and intolerance, like 'Zaida and Aadam' (Monday September 26-October 1) by Gbolahan Obisesan, a drama about two Muslims who are fed up with being treated like criminals. Or 'Nobody's Listening' (October 10-15) by April de Angelis, which explores cultural dislocation through the eyes of a 72-year-old Irish migrant.
As Younis explains, Uxbridge Road is 'the most diverse road in all of Europe for the number of languages spoken down it.' His way of bringing theatre into this community is to borrow unexpected local landmarks as venues. Sabrina Mahfouz's play 'Battleface' (October 10-15) is a story of a botox doctor that will be hosted by a local primary school (after the kids have gone home, of course). And 'Terrorism' (October 3-8) by Kenny Emson will be performed in a 1920s cinema-turned-boutique hotel.
Award-winning playwright Barney Norris's new drama 'The Rest of Your Life' (October 3-8) is hosted by local nightspot Bar FM: as Younis explains, 'Ninety minutes after the show it becomes a karaoke bar again: I mean it doesn't get any realer than that.' But the logistical headaches are worth it. 'Building these relationships with businesses just feels like a really honest exchange. Whether it's abar, a church, or a care centre, we really wanted to explore what makes this community so rich.'
The short plays are on at staggered times, so you can see two in a night, or just stay for a leisurely drink afterwards: Nancy Harris's 'One Cold Dark Night' (September 26-October 1) is hosted by local pub The Defector's Weld. And The Bush is also teaming with nearby restaurants: 'We're going to try to be Time Out, and suggest that actually Ochi is the place to go if you want to try the best of Jamaican cuisine.' As Younis sums up, 'This is our love letter to the Uxbridge Road.' Eileen Perrier's photography project will spread the love by covering giant hoardings around the Bush Theatre with the faces of people who live in the area – and with a festival as exciting as this, there's no better time to get to know them.
'This Place We Know' runs in various locations on Uxbridge Road until October 15. £12.50, £10 concs.

Check out images from an accompanying photo project by Eileen Perrier of the road's many residents
Find more great theatre in London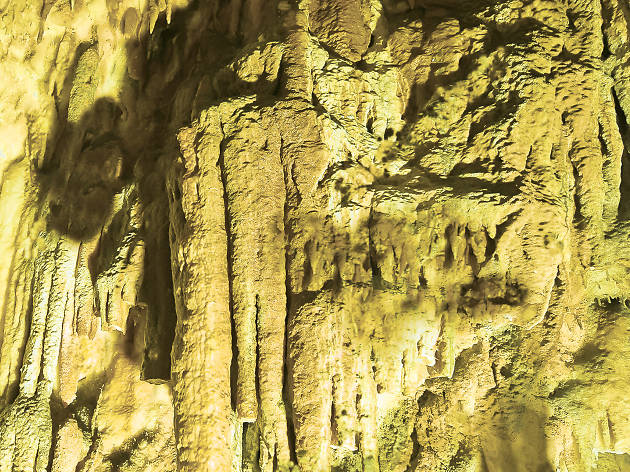 London's theatre calendars are flooded with acclaimed shows, big names and hotshot directors, and there's no way anyone can see them all. As a starting point, the Time Out theatre team have picked ten shows opening in London that you won't regret booking for.