London events in March
Your guide to the best happenings in London this March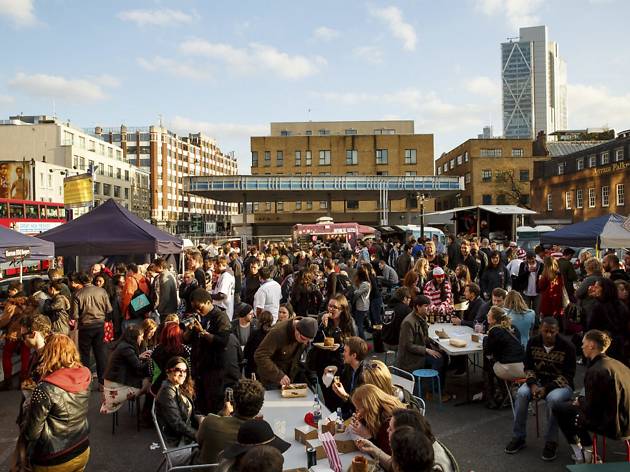 March in the capital brings with it a warmer tide of celebrations. From flowers on Mother's Day, through to eggs on Easter Sunday - and not to forget the first bank holiday of the year - there's plenty to throw yourself into as spring approaches. Here's our pick of the best events to keep you happy during the month of March.
RECOMMENDED: The definitive London events calendar
Our March highlights
1
A Shoreditch car park is transfored into a food-focused party for this weekly night market which features a revolving cast of traders. Dishes from all over the world are served from stalls and trucks; regular options include Venezuelan beef arepas (maize flour flatbreads), vegan hand-made pasta, Brazilian chorizo wraps, Belgina waffles and the ubiquitous (but undeniably delicious) pulled pork in a soft brioche bun.
Read more
2
Construction of this vast new exhibit began back in 2014. Two years on, the zoo is ready to rehome its pride of endangered Asiatic lions in this enclosure which is styled on the ruins of an amphitheatre-like lion temple.
Read more
See what's on this April