14 of the harshest TripAdvisor reviews of famous London landmarks
There's just no pleasing some people
Nelson's column? 'Just a statue'. The Shard? 'A big meh'. Frankly: just give all of London's famous landmarks a miss. Because according to these TripAdvisor users they're all totally overrated.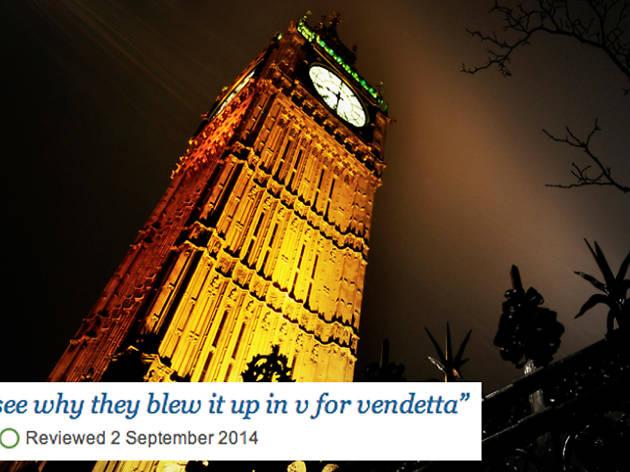 'Absolutely terrible. I would never go again. I'm glad they blew it up in V For Vendetta. It's just a big clock. The whole experience left me unsettled.'
Want a second opinion? Here's
Time Out's review
.
Photo:
Darren Bailey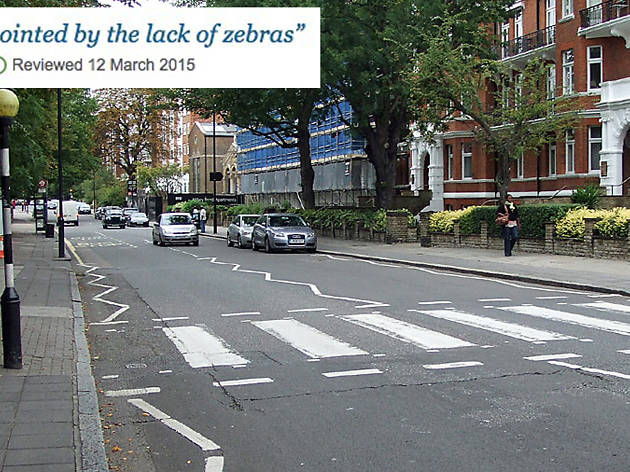 'I was told to check out the zebras crossing Abbey Road while in London, but didn't see any. Perhaps you have to come at night to see them. There were lots of people there looking for them, but we didn't see a single one! I'd reccommend London Zoo at Regent's Park over Abbey Road for zebras.'


If you want to see some zebras, head to
London Zoo
. We hear they have beetles there, too.
Photo:
GrahamC99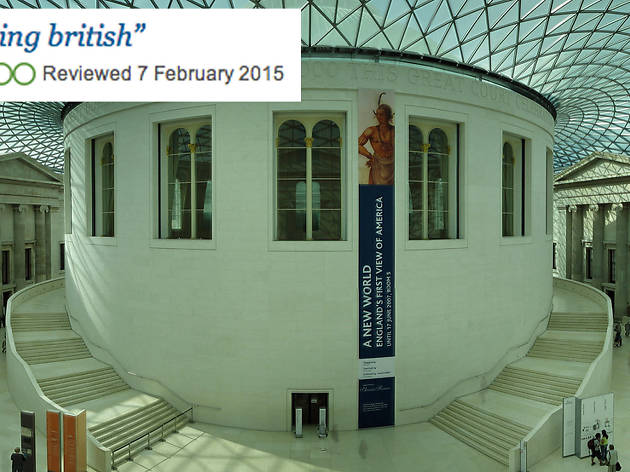 'A lot of things in there were not British. Though we could see how great the empire was from the Iron Age and railways.'
Want a second opinion? Here's
Time Out's review
.
Photo:
Ian Muttoo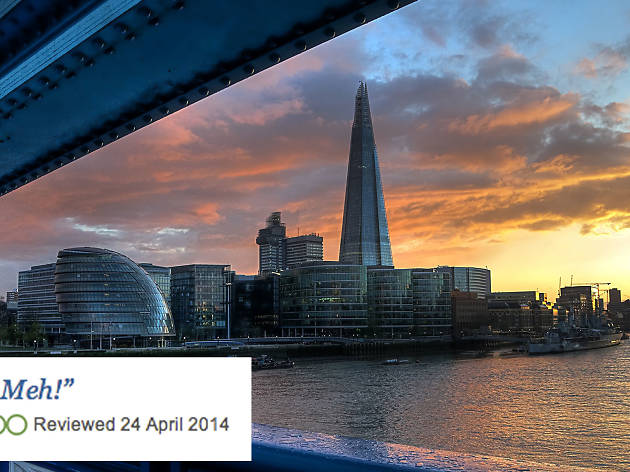 'Got to be a contrarian here. Perusing the comments, I'm going to conclude that it was just not my cup of tea... I guess it's a relative bargain if you consider that apartments start at £30,000,000.'
Let us be contrarian, too:
here's Time Out's review
.
Photo:
Vilartino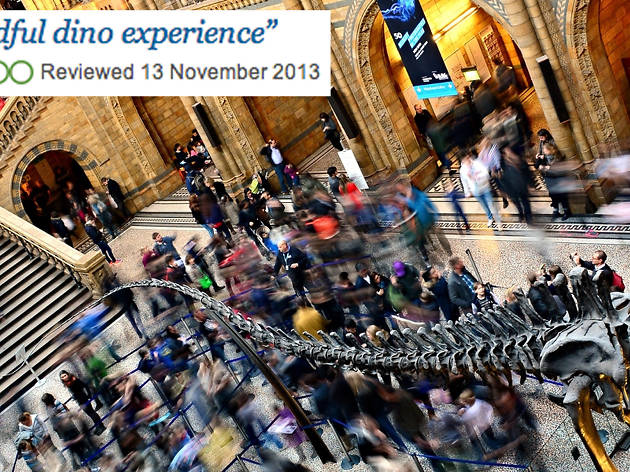 'Don't waste your time on the dinos... I saw more human armpits than dinosaurs during my miserable tour.'
If you're a fan of human glands and dino bones, then check out
Time Out's review
.
Photo:
JoePhoto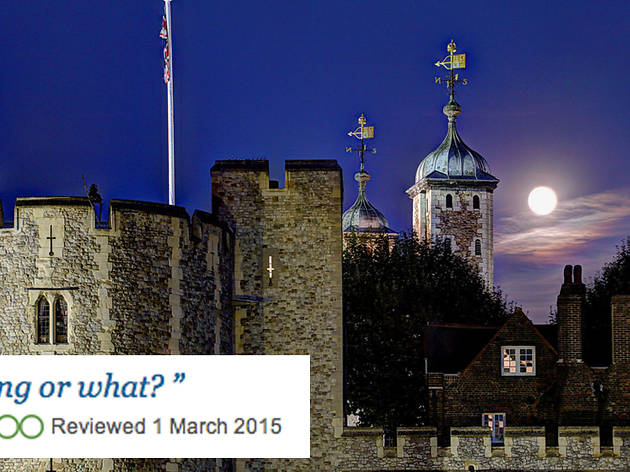 'Totally boring. I love learning about torture and stuff, but seriously - I wouldn't pay to enter! Busy, small rooms with one piece of writing and that's it! Then rooms full of armour? Guess if you're into armour you'll love this but seriously - save your money and time and avoid!'
If you love armour then read Time Out's take on the
Tower of London
.
Photo:
Bill Green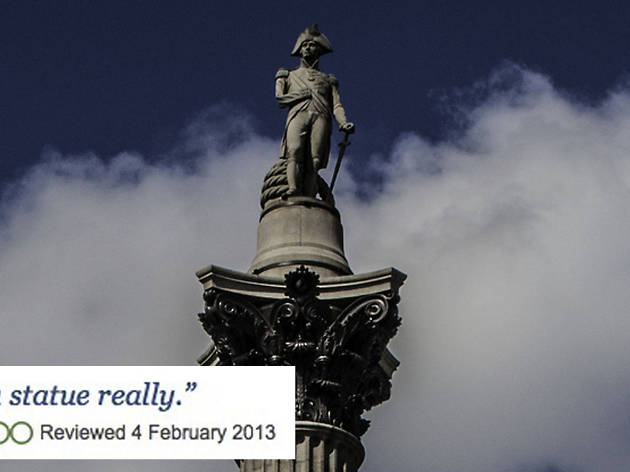 'Nothing worth seeing. Just a statue of some bloke who died many years ago. His head is covered in pigeon faeces. And you too will get crapped on if you spend too long looking at his column.'


Perhaps
Time Out's review
will persuade you otherwise.
Photo:
Al8574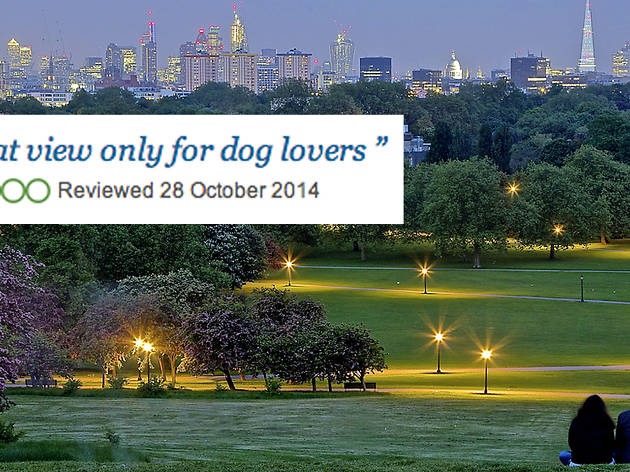 'There's a great view from Primrose Hill, especially during sunset. But unfortuntely it's not great if you're afraid of dogs.'


Love dogs and hills? Here's Time Out's
review
.
Photo:
Andrea Pucci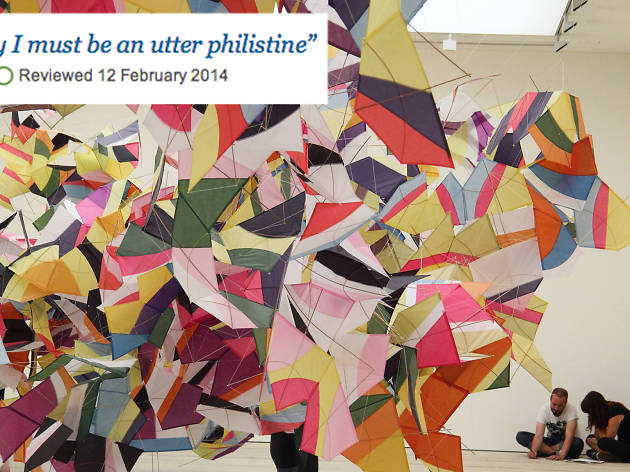 'This gallery has a certificate of excellence and a whole bunch of great reviews, so I'm wondering if it's me misisng something, but I thought the artwork I saw in this gallery was among the worst I have seen anywhere in the world. I didn't see one piece that got me excited, and it didn't do much for my friends either!'


In case he's missing something, here's Time Out's review of the
Saatchi
.
Photo:
Kasia Mijakowska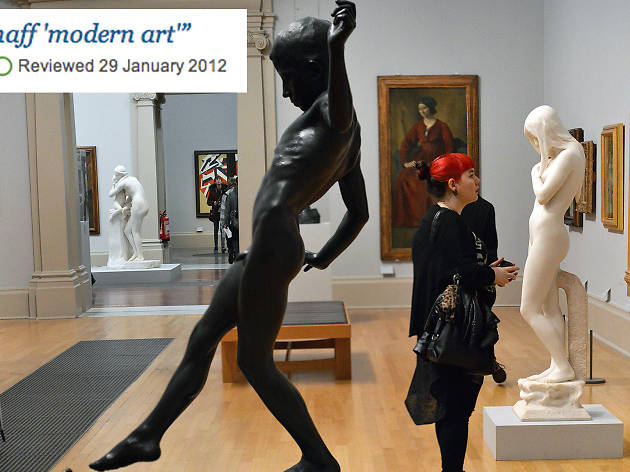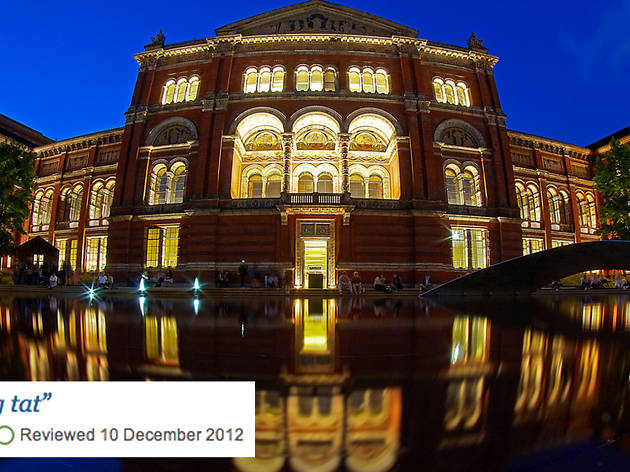 'A lot of useless pieces of nonsense. Disorganised, confusing. I failed to see the point. Keep walking to the free museum next door.'
We'd have to disagree.
Here's our review
.
Photo:
Andrea Pucci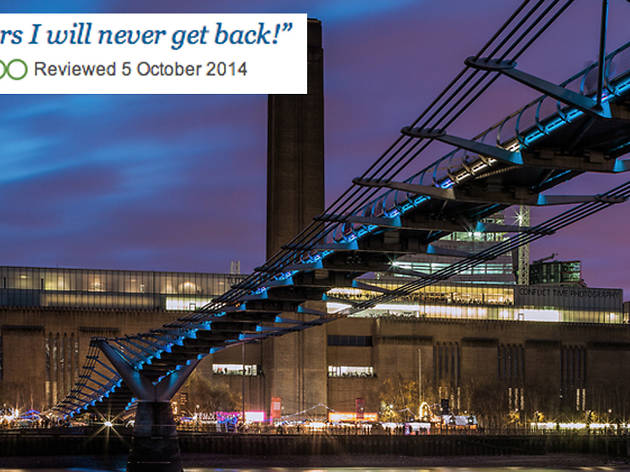 'I must be really confused about what modern art is! Who are the people that classify this stuff as art? I see better art in my kids kindergarten class. I found this place to be the biggest waste of space I could think of: 5 floors and nothing important! My favourite part was the clean bathroom...'
Got a couple of hours to kill? Here's what's on now at
The Tate Modern
.
Photo:
Jonathan Reid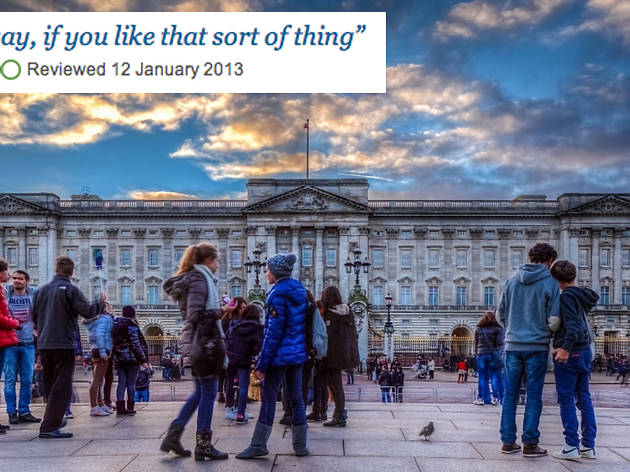 'Massive part of English heritage, no doubt about that. And if you've ever been you should go - just to see some of our strange traditions. But it gets boring quickly and i don't think anyone would bother seeing it more than once.'
Still not deterred?
Here's what we thought of the palace
.
Photo:
Tedz Duran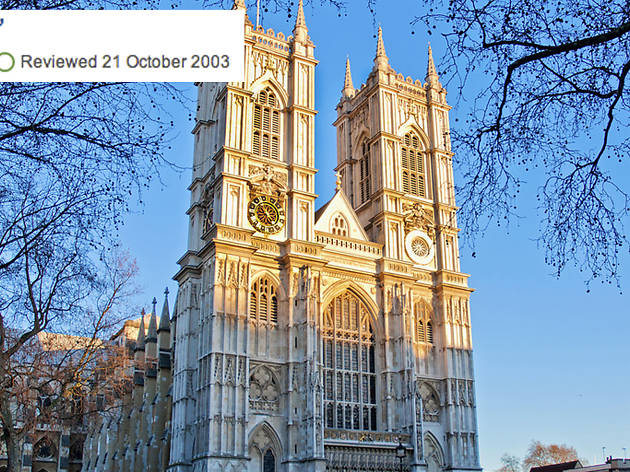 'It's about the darkest drabbest place in London. There's simply no life in the Abbey. It's been sucked dry.'


Want a different opinion? Here's
our review
.
Photo:
Jamie Koster
London in pictures
The city as seen by the legendary press photographer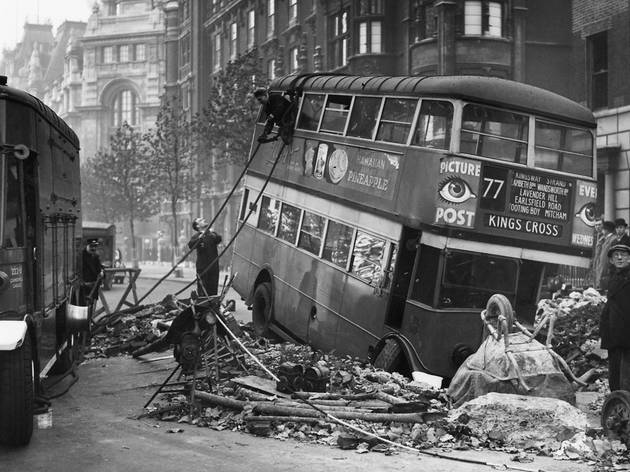 These pictures tell a story of a city that just got on with it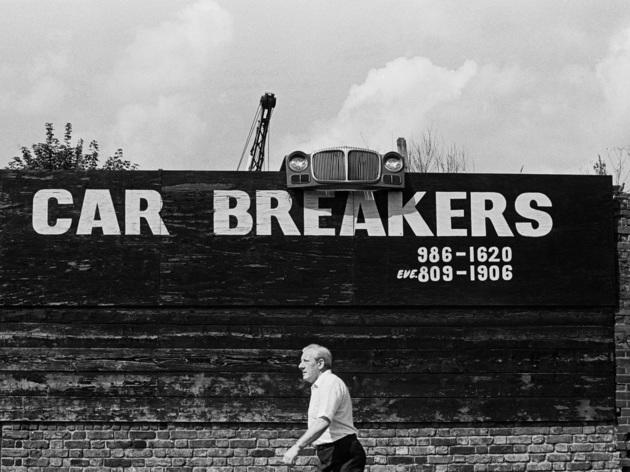 It wasn't always hipsters and street food, y'know
Show more
Best selling Time Out Offers
Support Time Out
We see you're using an ad-blocker. Ad revenue is Time Out's main source of income. The content you're reading is made by independent, expert local journalists.
Support Time Out directly today and help us champion the people and places which make the city tick. Cheers!
Donate now