7 places in London that look straight out of a Wes Anderson movie
Symmetry. Stylisation. Intense colours. These hangouts look straight out of Wes's world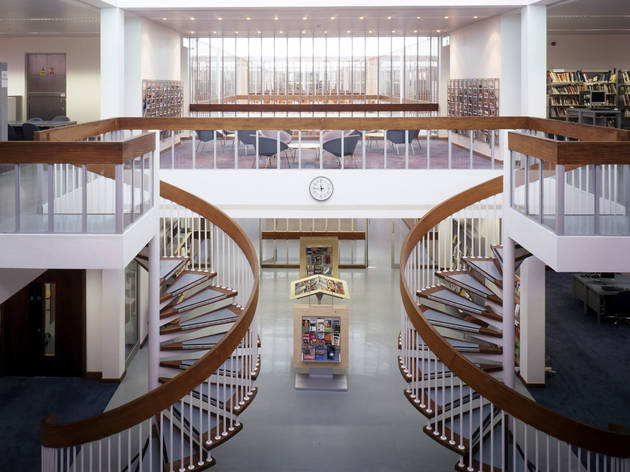 From 'The Grand Budapest Hotel' to 'The Royal Tenenbaums', Wes Anderson's films all have a distinct look. To celebrate the release of his new movie 'Isle of Dogs', we've rounded up seven places in London that look like they're straight out of one of his imagined worlds.
Restaurants, Contemporary European
As you probably already know from your Instagram feed, Mayfair's Sketch – unofficial hangout of the influencer – is home to a whimsical dining room that looks like the inside of a blancmange. Sit yourself down on a millennial pink chair, take pictures, drink cocktails and pretend you're in a very stylish movie.
Attractions, Historic buildings and sites
With its pastel colours and ornate details, the Great Room or library at Kenwood House in Hampstead definitely has a touch of 'The Grand Budapest Hotel' about it. The decor of the room, built in the 1700s, has changed over the years but after careful research, it was restored to its original appearance in 2013; the restorers had to chip through 400 layers of paint to find the exact hues. And you thought choosing just the right shade of 'off-white' for your flat was tricky.
3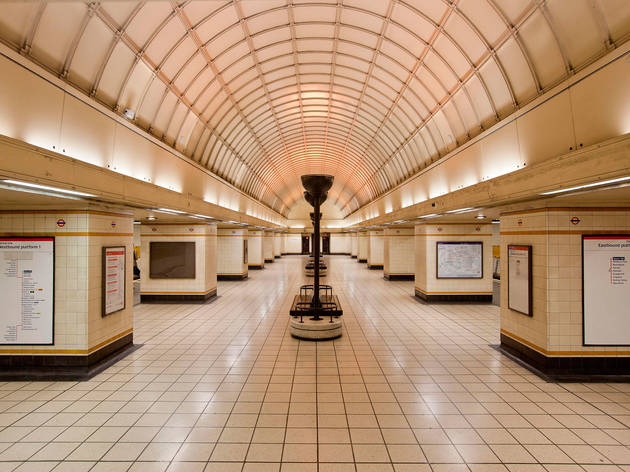 Transport for London / Alamy Stock Photo
Is it too late to get TfL to ask Wes Anderson to design all the new Crossrail stations? If Wes had his way, they'd probably all look like beautiful Gants Hill. This Central line stop in Ilford was built in the 1930s. Its striking design – so symmetrical, so art deco! – was modelled on Moscow's famously ornate Metro stations. From Russia with love (change at Stratford).
 Not content with creating beautiful films, Wes Anderson has also designed a bar. Sadly, Bar Luce is in Milan. But until Wes decides to work his magic in London, we'll happily settle for a tipple at The Berkeley's Blue Bar. This swanky spot's decor features a whopping 50 shades of blue (some greys too).
Attractions, Parks and gardens
Anderson is famous for his love of symmetry, but do you know who loved it more? The Georgians, that's who. Regent's Park was commissioned by George IV (when he was but a prince regent) in the early 1800s. Now, it's an abundance of fountains and plump bushes that make a perfect backdrop for any dramatic but highly stylised conversations you might wish to have while strolling around it.
Staircases in Anderson films tend to be swirling, never-ending, disorientating affairs and this spiralling pair in Swiss Cottage Library give them a run for their money. Housed in a building designed by Basil Spence in the 1960s, they exactly mirror each other. Apparently Anderson considered a career as an architect before he got into filmmaking, so he'd definitely approve.
7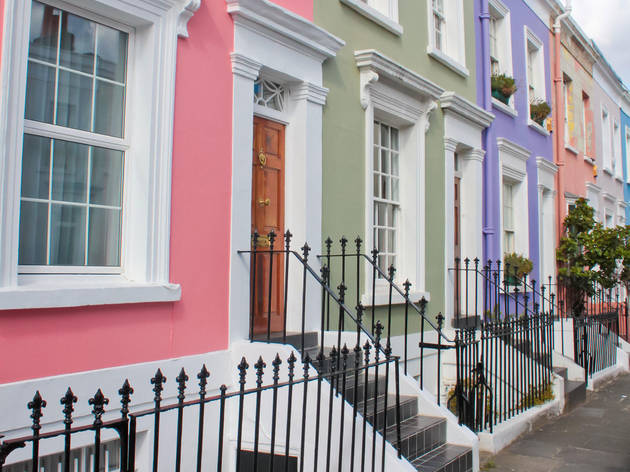 EyeSee Microstock / Alamy Stock Photo
The fondant fancy townhouses
Have you ever seen a house in a Wes Anderson movie that's not the colour of something you'd like to nibble on with a bone-china cup of tea? This 'GBBO' terrace on Portobello Road may not be quite as grand as the Budapest Hotel or as quirky as the Tenenbaums' pad, but it certainly has that good-enough-to-eat vibe going on.
Wes Anderson is back - and he's got a pack of mutts in tow. We speak to the director about his new animated film, 'Isle of Dogs'
Snap up exclusive discounts in London
Time Out's handpicked deals — hurry, they won't be around for long...