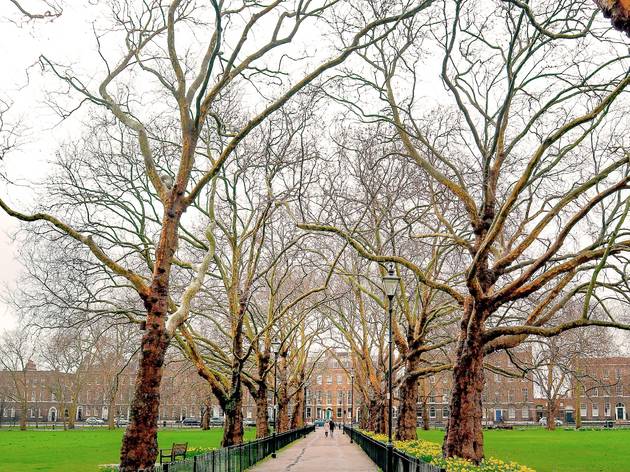 A love letter to... Highbury
As part of our Love Local campaign, Time Out writers are reflecting on what makes their neighbourhoods great. Here, Time Out London editor Joe Mackertich waxes lyrical about Highbury
Heard of Love Local? It's our campaign dedicated to celebrating and supporting the independent businesses which make life in our city so vibrant. Over the next few weeks, we'll be backing crucial campaigns to save our venues and shouting about Londoners doing their part to support their communities.
As part of Love Local, we've paired up with Uber Eats, to publish 10 love letters to neighbourhoods across London. Thousands of restaurants are available for delivery via Uber Eats, so you can enjoy the tastiest meals from local eateries. So much more appealing than cooking, right?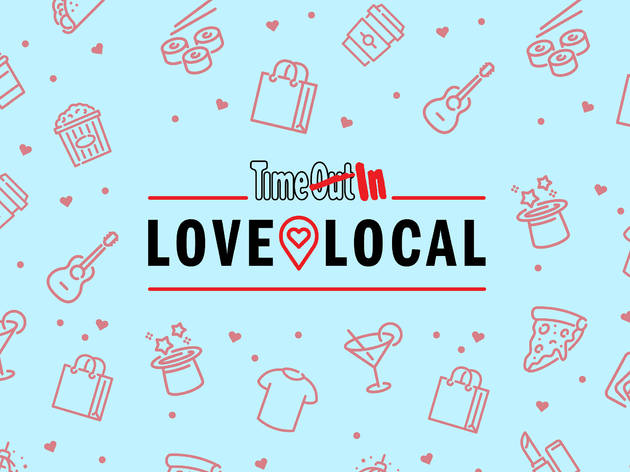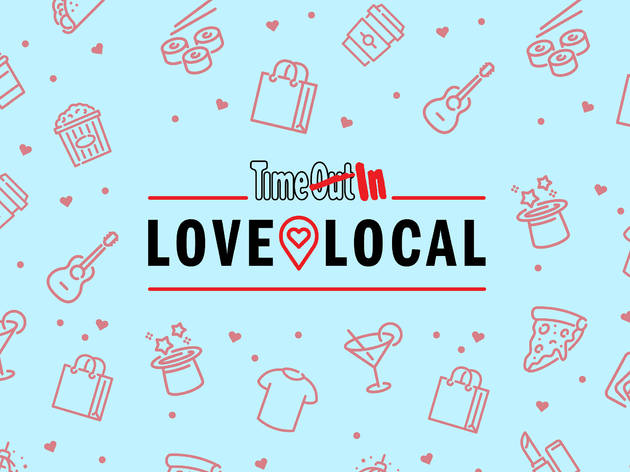 Image: Time Out
A love letter to... Highbury
People sneer at Highbury. They make jokes about babyccinos, the 'chattering classes' and Jeremy Corbyn. I do not care for these jibes. Highbury is fantastic and I love it. Sure, there are a lot of slow-moving, wealthy old people with enormous dogs, and yes, at first glance it appears to have as much edge as an 'Antiques Roadshow most heartwarming moments' YouTube compilation, but for my money there is no finer bit of London.
The fact is, my neighbourhood's reputation as a safe space for mild-mannered, hypocritical Guardian readers is not totally fair. There are still atmospheric places to watch football (the Tollington or Compton Arms), a punchy and youthful restaurant scene (hello Xi'an Impressions, Jake's Vegan Steaks and Black Axe Mangal), even a few decent late-late-licence pubs on the fringes of Dalston. The Holloway Road has, for some reason, escaped the stultifying touch of development and, like Cally Road a few blocks over, still feels lived-in and real. Sadly this wasn't enough to save People's Social Club and Big Red, two very different, very significant venues, both of which recently closed forever.
It would be remiss not to mention my beloved Screen On The Green, home of London's comfiest cinema sofas. Just down the road, the Almeida theatre has premiered some of the most exciting plays of the last six years ('Ink', '1984' and 'The Doctor' among them). Special mention must also go to the beautiful Estorick Collection, whose single-minded focus on Italian futurist art and Italian futurist art exclusively is both hilarious and strangely inspiring.
Ultimately though, Highbury's appeal is more than just the sum of its restaurants, cinemas and top-class Italian food shops (shout out Monte's Deli). Its leafy backstreets and picturesque squares distract from a history full of political agitation and social turmoil. Highbury is ethnically diverse and, at its heart, radically progressive, as evidenced by former residents including Vladmir Lenin, George Orwell and, of course, Lily Allen. Walk through my neighbourhood, as I do every day, and you can sense its socialist history, its righteousness, bubbling away under the paving stones like white hot magma. The fact the local supermarket sells seven varieties of sourdough is just a bonus.
Uber Eats restaurants near Highbury