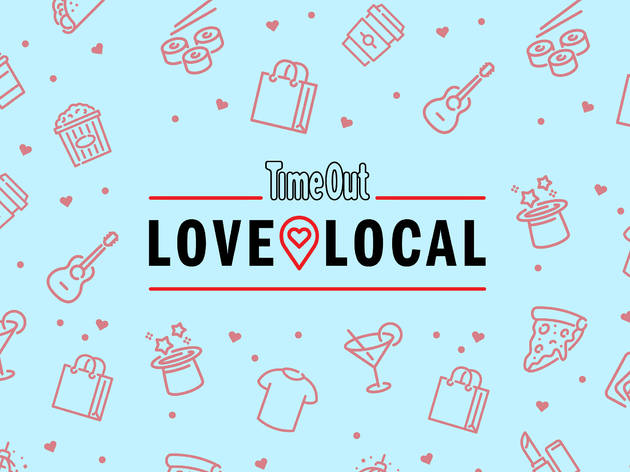 Love Local: Time Out pledges support for local food, drink and culture in London
We're backing the capital's independent businesses
Hello, London,
Back in March, things got truly, deeply strange. We probably don't need to go into the details. Now, as we enter the chillier months, it's becoming clear that social distancing will be with us for a good while yet. To most of us that's basically a prolonged inconvenience. For the venue owners who make life in London worth living, it's downright disastrous.
Time Out editors have been seeking out the best of city life since 1968. We know that London is nothing without its restaurants, cafés, bars, pubs, theatres, music venues, nightclubs, cinemas, art galleries – and all the other local independently run places where people come together to eat, drink, laugh, think, cut loose and occasionally watch really bad stand-up comedy as a favour to a friend.
If we don't take action right now, legendary London venues will close for ever. Some of them already have. Many places, already struggling to pay steep London bills, must now cope with months of lost revenue. Thousands of bartenders, waiters, cooks, artists, musicians, actors, filmmakers, designers and other creatives and makers have been left unable to earn a living.
We're determined to help. That's what our Love Local campaign is all about, promoting smaller businesses, shining a light on the proverbial little guy and lending our voice to various campaigns that are fighting to support local food, drink and culture in London.
You can find all of our content on the hub below. Look out for chefs giving guided tours, in-the-know local guides, and information on initiatives like the Mayor of London's Culture at Risk Business Support Fund (if you're a small culture venue at risk of closure, here's how you can apply for help).
Follow us on Facebook and Instagram to hear how you can support our campaign over the coming months.
Personally I can't over-state how much I want to see our city come through this. My friends who manage pubs and restaurants or work in galleries currently have their livelihoods hanging in the balance. Time Out stands with the little businesses, the individuals, the one-off venues that make you glad you chose London as a home. Time Out stands with local.
Joe Mackertich
Editor
Time Out London
Love Local: how you can support local businesses in London