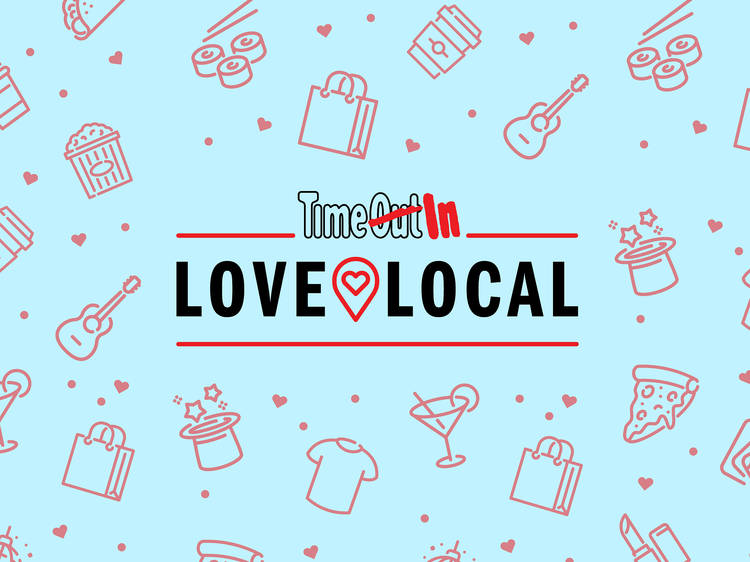 Image: Time Out
A love letter to... Ladbroke Grove
The way I see Ladbroke Grove is that it's the less polished, cooler sister to Notting Hill. Of course, nowhere in West London is truly edgy – I don't think Ladbroke Grove is edgy – but there's a bit of grime around the edge, which I like. There's more of a vibe to it.
When I first moved to Ladbroke Grove in 2018, I was surprised by how friendly the people were. You get to first-name terms with loads of people – from the local greengrocer to the dry cleaner! Given it's so close to central London I didn't expect that.
The area is home to loads of different cultures and communities, and that's really reflected in Portobello Road Market. Walk from stall to stall and you'll hear so many languages being spoken: Peruvian, Greek, Ethiopian, Chinese, Vietnamese, Spanish. Of course Portobello can get a little touristy, but I think it's just part of living next to such a great place – you have to share! I don't mind it so much.
There are plenty of ways to get some green in, too. My favourite is going for a run to Kensal Rise Cemetery – it's beautiful! – and my boyfriend loves to play football under the Westway. I also love walking around the Trellick Tower. Every time, I'm amazed by it.
Because Ladbroke Grove is just so mixed, you can eat pretty much anything here. There's a lovely family run Italian restaurant called Luna Rossa, where everyone's always having such a good time, and a great Danish restaurant called Snaps and Rye. There's the pubs: KPH and the Elgin – and of course, Fez Mangal, a Ladbroke Grove staple. Of course, there's the yummy mummy element of the place, too (Leafwild is a really cute health shop), plus other healthy places that do great brunches, like Fluence and an Australian place called Dayrooms.
Obviously Grenfell has made a huge impact on the community. You see it everywhere: green hearts and rainbows all down Ladbroke Grove. You can feel how much the community was hurting, and is still hurting. You can feel the anger about the lack of housing and how no one has been held accountable for so long now.