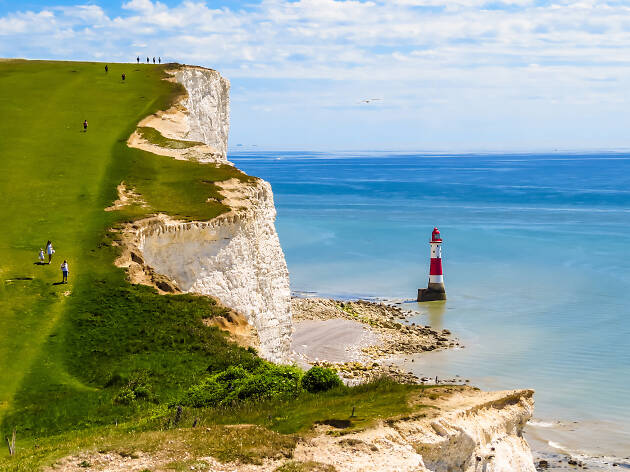 The best walks near London
From seaside strolls along white cliffs to beautiful woodland treks, here are the best walks within easy reach of London
UPDATED JULY 2020. PLEASE NOTE: Some facilities and businesses in the towns and villages we mention may be closed at the moment. Government advice is to avoid public transport if possible. Please be mindful of the people who live locally both in the countryside and in the small towns these routes pass and adhere to social distancing guidelines on your walks.
Before daily lockdown walks (joyous, freeing adventures – even if we only strolled up the road) were a thing, Londoners were already getting into walking – it's fun, it's free and it boosts mental as well as physical health! – but now we're committed.
There are plenty of pretty walks in London, but, after months in the city, we've got our sights set on these stunning routes that are a little further afield. In the coming weeks and months, you can blow out the lockdown cobwebs with a seaside stroll along the white cliffs of the Seven Sisters, or head inland for a country ramble through the stunning ancient woodland of Epping Forest. Dust off your boots and take a hike with one of these brilliant countryside walks near London.
RECOMMENDED: The best walks in and around London
The best walks near London
What are all the rules around day trips now?
After two months of being confined to our homes, lockdown rules have started to ease in London. As of Wednesday (May 13), what we are and aren't allowed to do – and where we're allowed to go – has changed.