Heads up! We're working hard to be accurate – but these are unusual times, so please always check before heading out.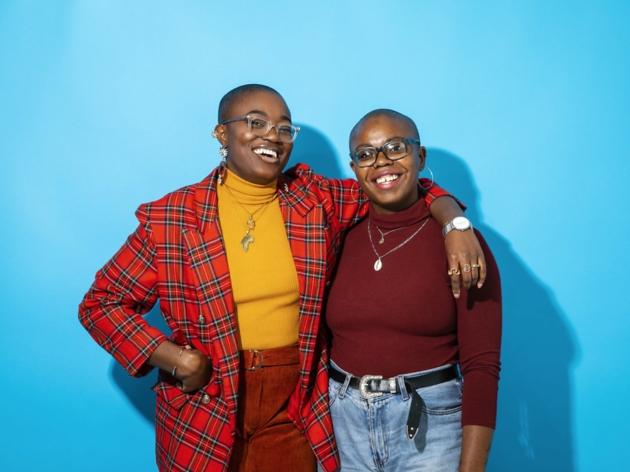 Black Girl Fest has taken over Time Out London this week
This week's issue is one big love letter to Black British women from the founders of Black Girl Fest
We're Paula and Nicole, the founders of Black Girl Fest – and we're taking over Time Out this week.
What's Black Girl Fest? Well, a couple of years ago one of us (Nicole) went to see Chimamanda Ngozi Adichie and Angela Davis speak at an event. She was overwhelmed by just how many Black women of all ages were packed into this one space and relishing one another's energy. We had wanted to do a project together for a while so, after we talked about it on the phone, we said: 'Should we just do a festival?' And our celebration of Black women and femmes [non-binary people who present as feminine] was born. The first Black Girl Fest, held last autumn, was the first event of its kind in the UK. It featured conversations around natural hair, navigating work as a Black woman and exploring what it's like to be Black and not identify as heterosexual or cisgender. It drew together women from across the city: 4,000 people streamed through the doors.
But something like Black Girl Fest was always going to blossom. There is a huge demand for events like this. When Black women are represented and catered to, we support in droves.
This year's Black Girl Fest is taking place at Shoreditch Town Hall and Protein Studios on Saturday, and is themed around 'Growth' – think coding lessons, app development sessions from Microsoft and Backstage Capital, and more. Penguin Books will be hosting a panel on Black girls in books, exploring how Black British women authors found their voices as writers. NHS Blood and Transplant will be exploring the importance of Black blood donations with discussions on sickle cell. Our media sponsor BET International will be hosting a panel with established Black women in the industry, as well as talks by journalists on how they've navigated their way through the world of media. Vine Creatives and Walking Brand will also be hosting a panel on being a Black women in the creative industries.
While the event is sold out, there are still lots of ways to get involved. You can catch us talking at Waterstones Gower Street in November, sign up to our newsletter at or just pick up a copy of our takeover issue.
We're using Time Out as a platform to do what we do with Black Girl Fest: celebrate Black women and femme Londoners. We want to showcase our rich and buzzing community and all the people who are heading up important movements and conversations at the minute. From chats between trailblazers and the women who inspire them, to a look at the importance of queer Black spaces, consider this issue one big love letter to Black British women – enjoy!
Read more from the Black Girl Fest Takeover