Heads up! We're working hard to be accurate – but these are unusual times, so please always check before heading out.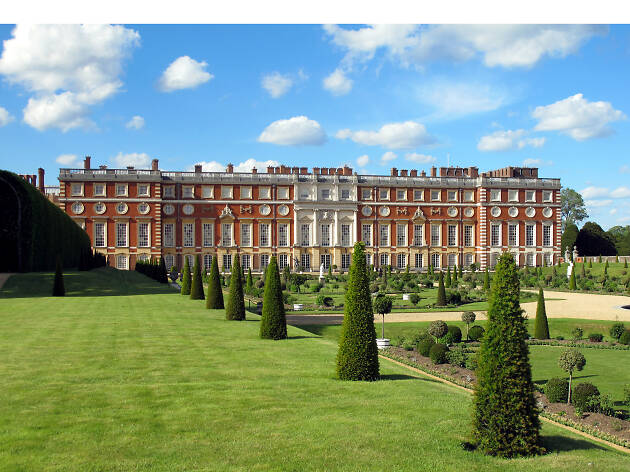 Five things you might not know about Hampton Court Palace
Who needs virtual reality when you can visit this royal palace and stand in the very rooms where history was made? Here are some fascinating facts to inspire your trip
A short train journey from Waterloo out to south west London brings you to the magnificent palace and gardens of Hampton Court. Much of the palace is just as the kings and queens from centuries past would have known it, though each dynasty made its mark, and in Georgian times, rooms like Henry VIII's bedroom were knocked down in favour of a more 'modern' eighteenth-century design. Beyond a tour of the royal kitchens and a run around the maze, this place offers a fascinating day out for all ages.
RECOMMENDED: The 100 best hotels in London
Buy tickets for Hampton Court Palace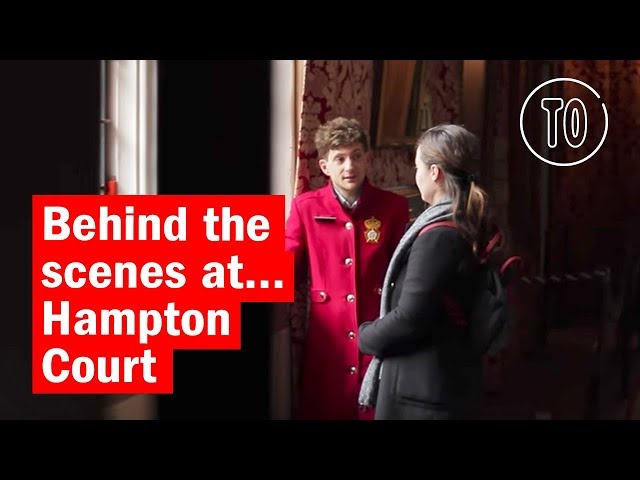 Five interesting facts about Hampton Court Palace
Henry VIII stole the palace off his loyal Lord Chancellor, Cardinal Wolsey. When the Cardinal fell out of favour, his extravagant des-res on the Thames was appropriated by the king. In Tudor times, the first courtyard was where visitors would present themselves to court and wait to find out if they could get an audience with the King. One of its show-off features was the wine fountain where guests could help themselves to a tipple or three. You can see a recreation of the wine fountain in the Base Court, which actually works, on special occasions.
The palace is haunted. If you believe in ghosts, that is. Others put the stories of strange chills and ghostly sightings down to more mundane coincidence. Make up your own mind on one of the regular ghost tours held in the evenings during winter. There are even ghost tours for kids.
Van Gogh was a tourist here. Hampton Court Palace was first opened for public tours during Queen Victoria's reign and one of the many visitors at the time was Vincent Van Gogh. He raved about seeing its great works of art when he wrote to his brother Theo.
You can pray where Henry VIII prayed. The stunningly decorated Chapel Royal at Hampton Court Palace is a working church. If you have a ticket for the palace you can queue to enter the services and recitals, and on Sundays you can attend Holy Communion, Choral Matins or Sung Eucharist and Evensong via a side entrance, without paying to get into the main palace itself.
Henry VIII's 'real tennis' court is still a sports club. The Royal Tennis Court is one of a handful of real tennis courts still in existence where the sport (a bit like a cross between tennis and squash) is played just as the Tudor royals would have known it. They welcome new members – especially ages 12 to 21 – and you can arrange a lesson to give the sport a go.