Heads up! We're working hard to be accurate – but these are unusual times, so please always check before heading out.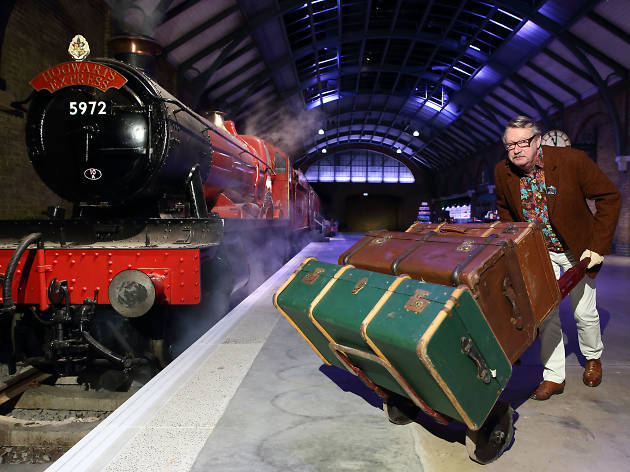 Five things you might not know about The Making of Harry Potter
Officially known as Warner Bros. Studio Tour London, this attraction offers the chance to go behind the scenes of the dazzling Harry Potter movie series. Here are some interesting facts to inspire your visit
Just north of London, at Leavesden near Watford, the impressive and slickly organised Making of Harry Potter studio tour invites fans of the franchise to walk into film sets, see how the dazzling special effects are made and relive a little of the magic of 'Harry Potter'.
RECOMMENDED: The 100 best hotels in London
Five interesting facts about The Making of Harry Potter
Things magically appear and disappear here. Through the year, to keep every visit fresh, some of the exhibits pop up for short periods. 'Hogwarts in the Snow' is an annual winter highlight, when you can see the model of the castle used for filming long-shots, covered in glistening snow that never melts. Other pop-ups include a full-sized Number 4, Privet Drive.
Arthur Weasley is a Hogwarts Express trainspotter. Actor Mark Williams (who played Ron's dad in all the Harry Potter films) helped launch the arrival of a full-sized Platform 9¾ when the steam engine used in the film was brought to the studios for permanent display.
You can feast in the Great Hall at Christmas. Every year, for a handful of special evening events, you can book a dinner and tour, with drinks and dancing 'on set' at Hogwarts (aka Warner Bros Studio Tours London). Tickets for these events sell out fast but usually go on sale in early autumn, so keep an eye on the website for details.
You can visit for a special breakfast, too. During the year Warner Bros. Studio Tour London also hosts Magic Sunday Morning sessions. Eat breakfast canapés overlooking the model of Hogwarts Castle and see the Great Hall dressed for breakfast, including cute details such as the boxes of Pixie Puffs and Cheeri Owls. Again these sessions are limited, so check the website for news.
Magic still happens here. The working part of the studios at Leavesden was used for a large amount of the filming and production of JK Rowling's latest blockbuster, 'Fantastic Beasts and Where to Find Them'.