Heads up! We're working hard to be accurate – but these are unusual times, so please always check before heading out.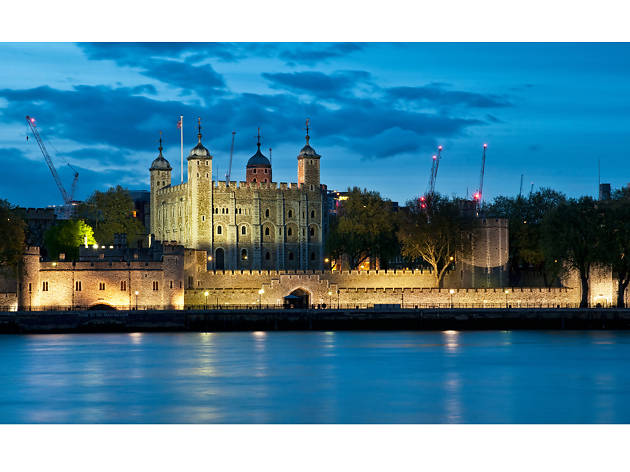 Five things you might not know about the Tower of London
Having stood strong for 1,000 years, the Tower and its battlements certainly serve as a great advertisement for medieval building skills, but there's lots more fascinating history to be discovered
It's worth beginning your visit to the Tower of London, one of the capital's most famous attractions, by joining one of the free talks given by the Yeoman Warders (they're the guys in the red uniforms, you might know them as Beefeaters). By the time they've finished their introduction, you'll be an expert in all the traitors' tales, ravens and executions, and more than ready to see the Crown Jewels, Henry VIII's armour and how the castle defended itself at times of attack.
RECOMMENDED: The 100 best hotels in London
Five interesting facts about the Tower of London
William the Conqueror built the big White Tower that stands in the middle of the Tower of London in order to out-bling the locals. The dazzling white stone and the height of his new residence was far bigger and brighter than the humble dwellings of his subjects.
The Tower of London is as famous as the last place of capture for traitors in Tudor times, but it continued to be a working jail well into the twentieth century. In fact the Kray Twins were held here in 1952. Not for their notorious gangster crimes, but for failing to report for national service.
The last execution here was more recent than you'd think. A German spy, Josef Jakobs, was executed by firing squad in the East Casements rifle range in 1941.
The Yeoman Warders have their own pub inside the Tower of London. Many of the 'Beefeaters' choose to live, with their families, inside the Tower. You have to be personally invited to join them in the Yeoman Warders Club, though, so if you're feeling thirsty during your visit, you'll have to make do with the café.
There's always someone home at the Tower of London. Take a close look at the gates and doors – there are no keyholes on the outside. Out of hours, staff who live or work within its walls have to be let in by the Yeoman Warder on duty.