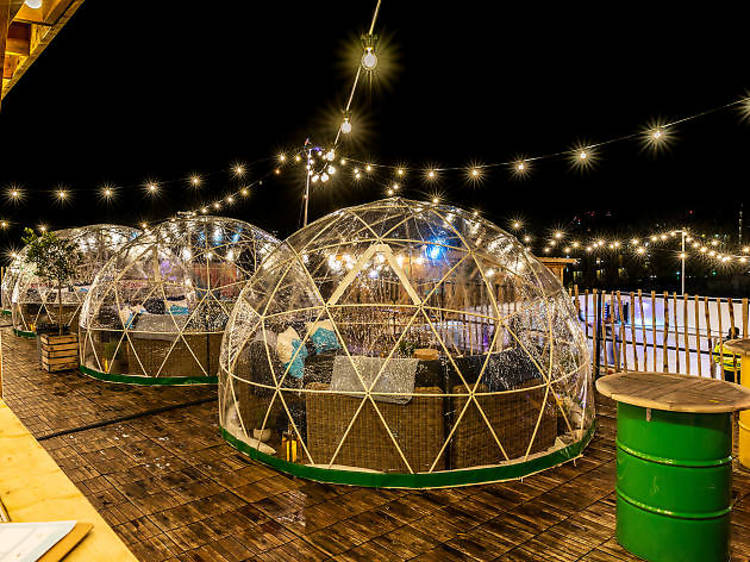 1.

Explore a cosy winter pop-up
Rooftops, riversides and secluded corners of the city transform into cosy places to while away even the coldest of nights in total comfort, from festive entertainment and street markets at Winterville on Clapham Common to the annual wigwam on the roof of Queen of Hoxton. At Skylight at Tobacco Dock, from November to January, you can snuggle up in your very own igloo. Grab a blanket, position yourself by a heater and get toasty. Entry is free.

Getting to Winterville Northern line to Clapham Common.
Local bus routes 35, 37, 50, 88, 137, 155, 249, 255, 345, 355, 417, G1.
Getting to Queen of Hoxton Overground to Shoreditch High Street.
Local bus routes 8, 26, 35, 47, 48, 67, 78, 135, 149, 205, 242, N26, N205.
Getting to Skylight Overground or DLR to Shadwell.
Local bus routes 15, 100, 115, 135, 339, D3.