Heads up! We're working hard to be accurate – but these are unusual times, so please always check before heading out.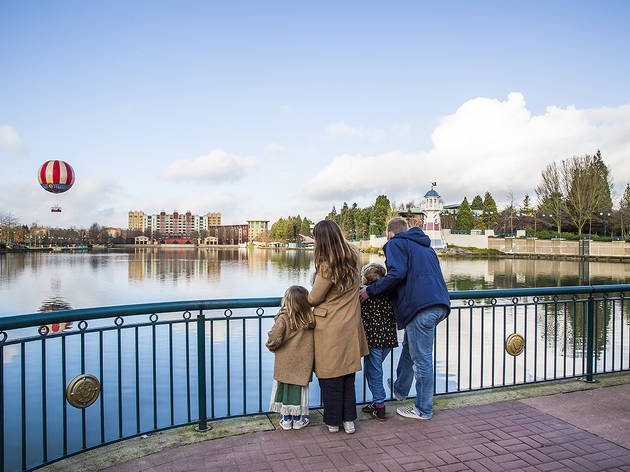 1/8
Rob Greig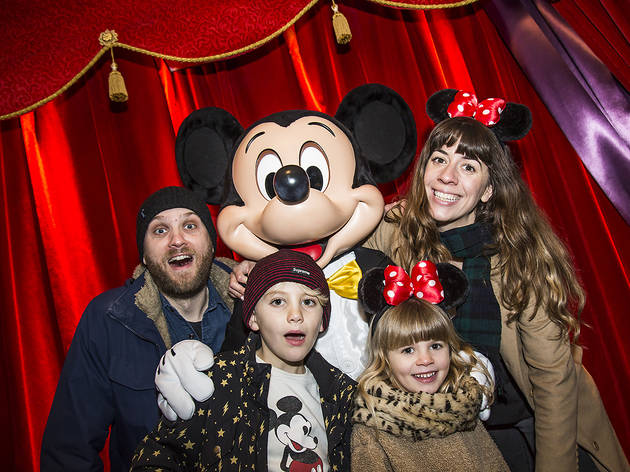 2/8
Rob Greig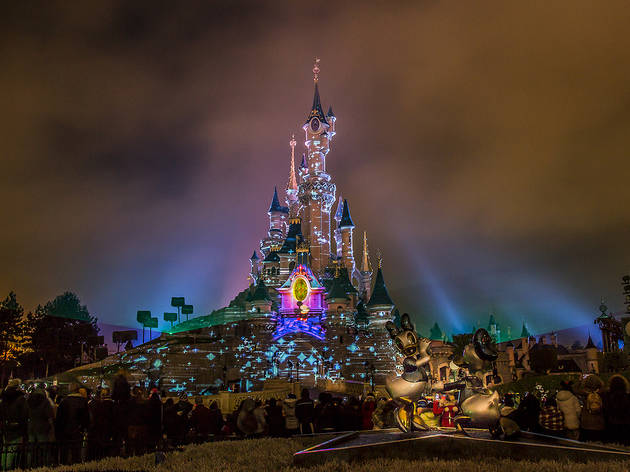 3/8
Rob Greig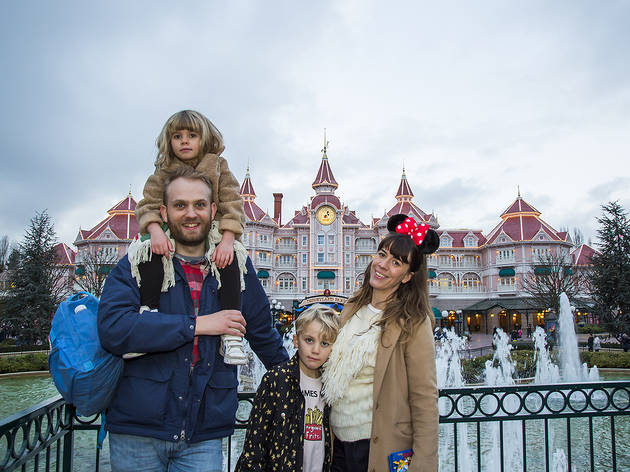 4/8
Rob Greig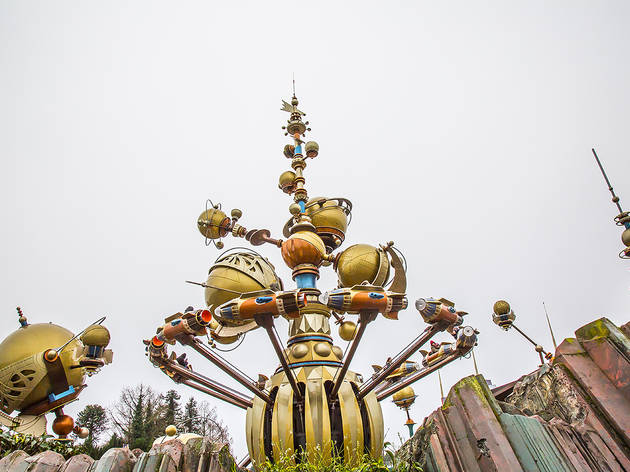 5/8
Rob Greig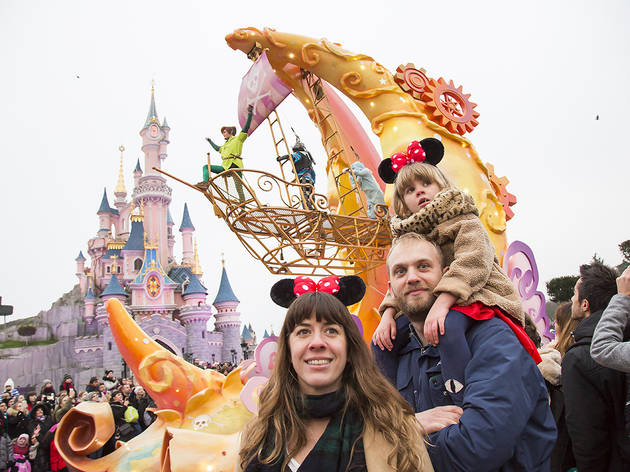 6/8
Rob Greig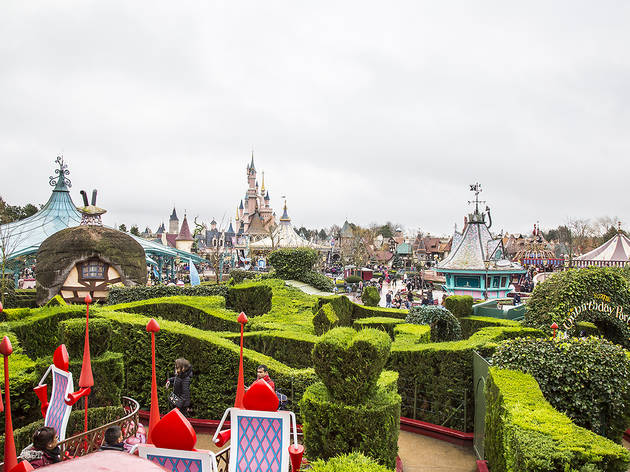 7/8
Rob Greig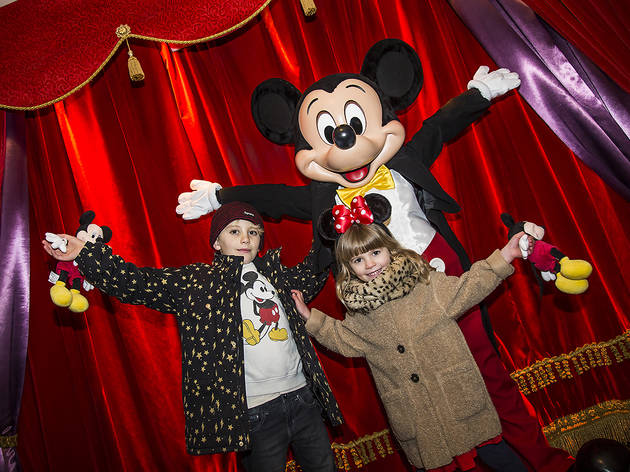 8/8
Rob Greig
How to enjoy Disneyland Paris in style: one family's guide
Hanging out with Mickey Mouse and hurtling around rollercoaster tracks – here's what one family got up to on an action-packed holiday
Pirates, princesses, stormtroopers and saunas – just a few of the many highlights encountered by the McConchie family on their trip to Disneyland Paris, made possible by Mastercard. Over an exciting (and occasionally relaxing) weekend, parents Francesca and Iain, and their two children – son Pablo and daughter Indiana – attempted to fit in everything there was to see and do at Disneyland Paris.
Turns out that's quite a bit, but they were determined to cram in as much as possible, and had a lot of fun in the process. Here's an account of the magical holiday from Francesca and Iain, who had at least as much fun on the trip as their kids.
Disneyland Paris: Francesca and Iain's diary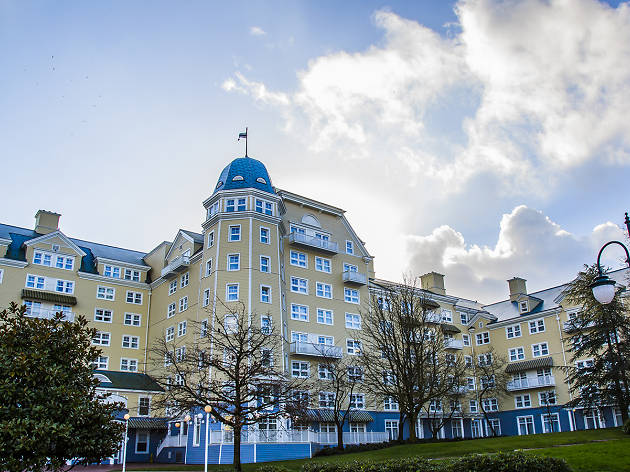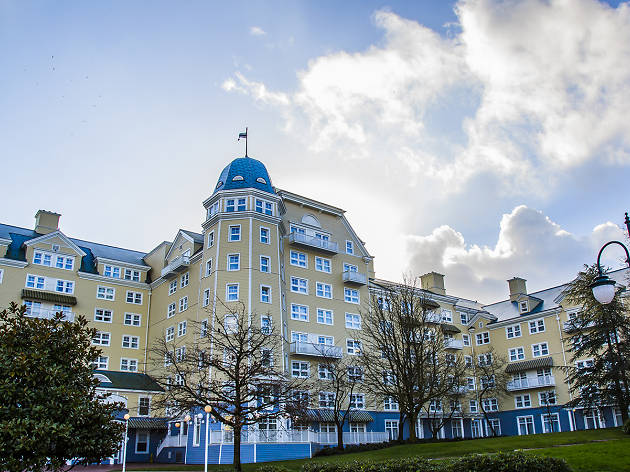 Rob Greig
We stayed at Disney's Newport Bay Club Hotel, a nautical wonderland with a spectacular, warm and clean indoor/outdoor pool. On an early Saturday morning swim we virtually had the pool to ourselves – the kids were so happy that this has now been listed as in their top five weekend faves.
I snuck off and enjoyed the steam room and sauna (all to myself!) while my five-year-old mer-daughter taught herself how to swim. Another highlight was the enormous hotel breakfast buffet. Here, we loaded plate after plate with cheeses, waffles, fruit, delicious breads and jams. A cereal station was especially exciting to my poor, junk-food-starved children. Fuelling up for a day at the parks is not to be taken lightly.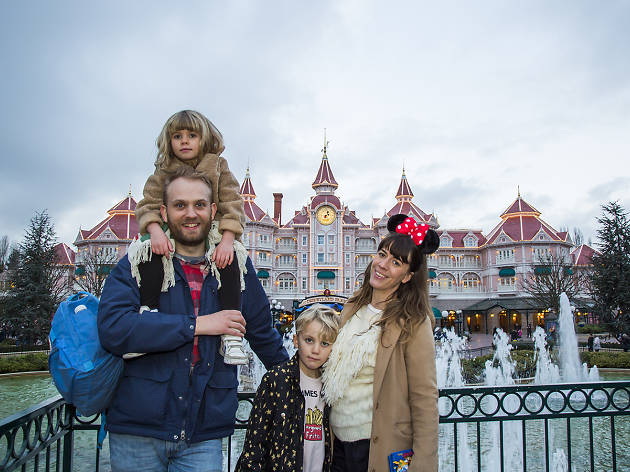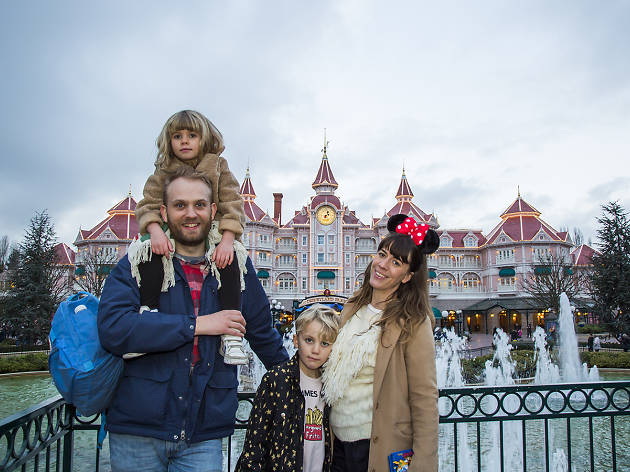 Rob Greig
Character dining at the dreamy, baby-pink, candy-scented Disneyland Hotel is as relaxing as a meal out with kids gets. The children were ecstatic at the opportunity to serve themselves whatever they fancied from the buffet, including a fairytale dessert table with mountains of macarons, chocolate mousse, big jars of sweeties and marshmallows.
While we ate, a parade of classic Disney characters stopped by the table for a cuddle and a jig. Time your meal right and you can watch the incredible evening fireworks display glittering above the Sleeping Beauty castle in the distance from your table.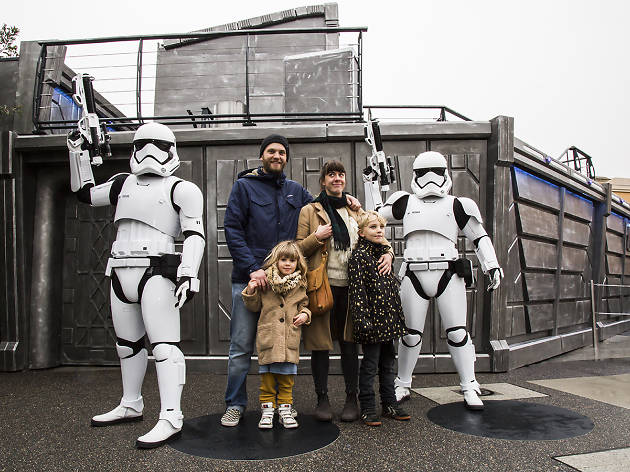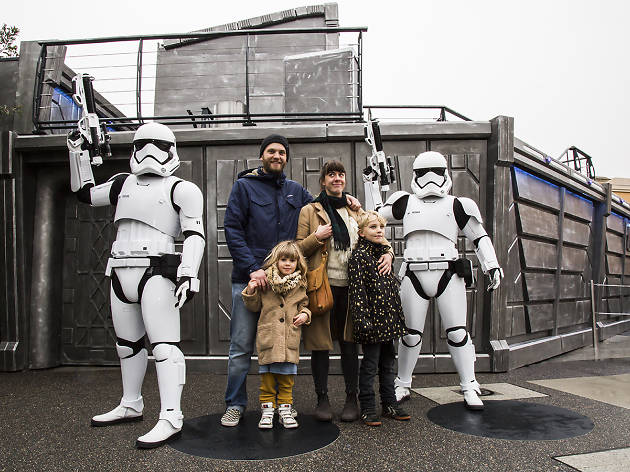 Rob Greig
All staff at Disney, from cleaners to attraction attendants are known as 'cast members', and while we had prepared ourselves for some more European brusqueness, every single one was warm and devoted to spinning the Disney magic. Over at the Princess Pavilion, Indiana swooned as Cinderella knelt down for an intimate chat.
Mickey's house is the set of his magic show dressing room, and although he doesn't actually talk he makes the experience totally engaging and personal, pointing out the kids' carefully chosen Mickey jumper or flipping through their autograph books to see who else they'd met. Even a couple of genuinely intimidating stormtroopers were happy to pose for a couple of pictures with us.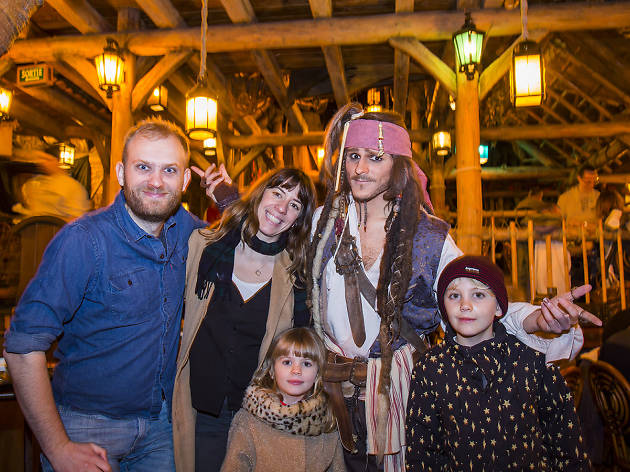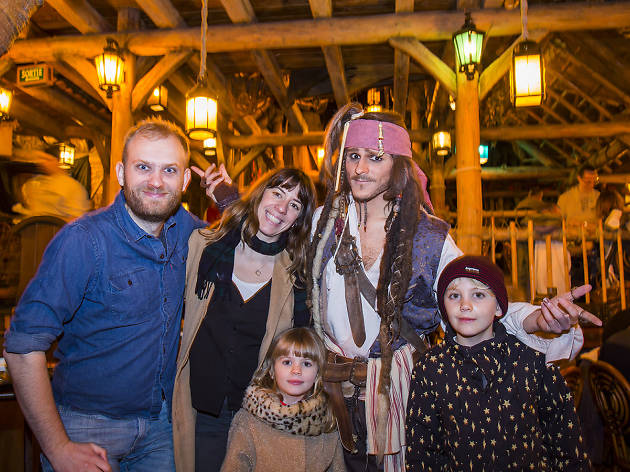 Rob Greig
The rides at Disneyland Paris are hugely superior to anything you'll find in the UK, and I think they are one of the main reasons to visit. If you can brave them, the fast ones are the best. Pablo burst into tears of regret as Big Thunder Mountain's runaway gold rush train pulled into action, then spent the entire ride giggling with glee, and it's now listed as his number one experience of the entire weekend (it has been affectionately shortened to 'BTM' in our house).
Definitely don't miss being shrunk down to rat-size and scampering around a Parisian kitchen in the bonkers Ratatouille: A Recipe for Adventure 3D ride, complete with food scents and a champagne bottle spray to the face. The Pirates of the Caribbean attraction has been revamped to include Jack Sparrow singing sea shanties atop a mountain of doubloons and jewels, with the opportunity to meet the man himself next door or dine at the fantastically detailed bayou restaurant, Captain Jack's.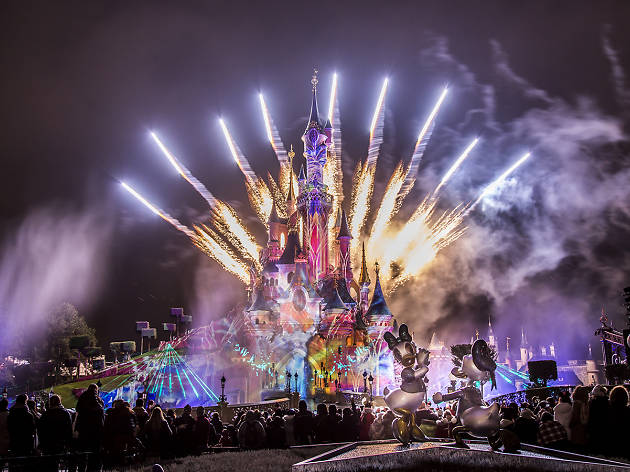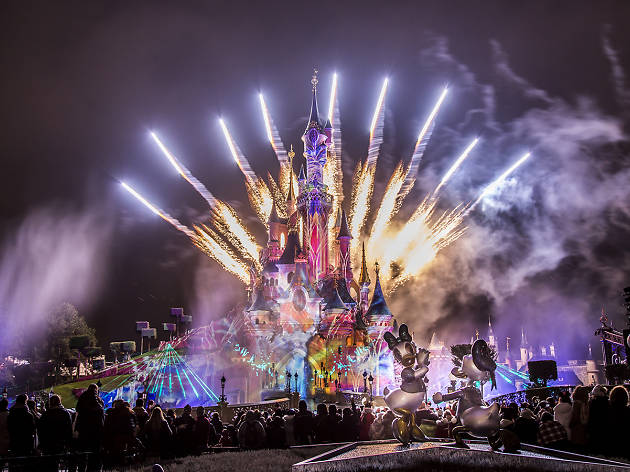 Rob Greig
It's not all attractions and crêpes. Stock up on snacks and hot chocolate and grab a front row seat to get star-struck watching Mary Poppins, a fire-breathing dragon and all the princesses you can think of in the mesmerising Disney Stars Parade.
Top of our list from the whole weekend and blowing all our expectations right out of the water was the evening fireworks spectacular, Disney IllumiNations, with light shows and lasers, beautifully lit fountains, and a range of Disney gems from 'Star Wars' to 'Frozen' projected onto the turrets of the Sleeping Beauty fairytale castle.
Enjoy more priceless moments
Celebrate life's special moments and win a family holiday to Disneyland Paris.