How to live la dolce vita (without leaving Zone 1)
The House of Peroni returns to Shoreditch with an authentic drinking and street food experience that'll transport Londoners straight to the bustling streets and vibrant bars of Italy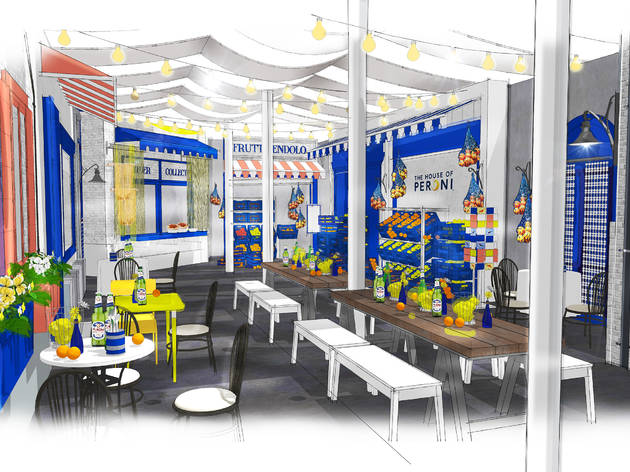 We at Time Out are London's greatest cheerleaders. There's no corner of the capital we don't like to big up. But it can sometimes be a bit of, shall we say, a chilly sort of place, and we're not just talking about the weather. So anything that brings a bit of gusto to our grey streets is very much appreciated, especially if it involves cocktails, delicious food and dancing.
Launching not-entirely-coincidentally during the wondrous event that is London Cocktail Week, The House of Peroni fits a frankly incredible amount of experiences into its Shoreditch High Street venue (N&C Showrooms, 3-10 Shoreditch High Street), encouraging us all to live our lives with a bit more of that flair and zest for life Italians just seem to be born with.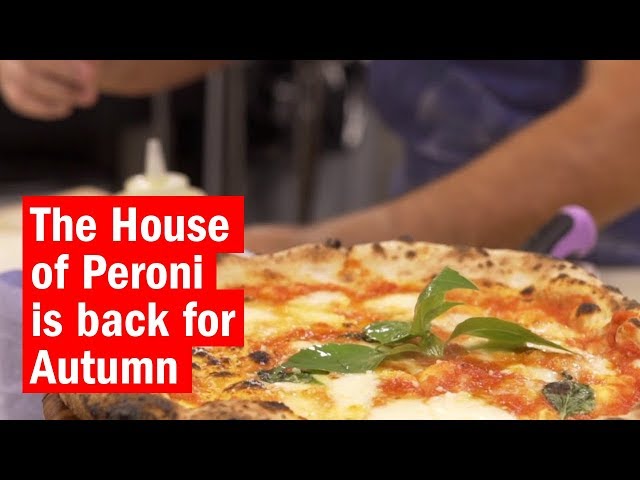 Ready? There's a Fruttivendolo (fruit market) inspired by the rare chinotto citrus fruit that goes into the new limited-edition aperitivo Peroni Ambra. There's street food and hearty specials from acclaimed chef Francesco Mazzei. There's a gelato cart, because who doesn't love an ice cream, even in autumn? There's Bar Citrus, which we're particularly excited about, which features bespoke Peroni cocktails created by guest bartenders from some of London's best bars such as Swift, The London Edition and Chiltern Firehouse, along with crisp Peroni Nastro Azzurro and DJs direct from Rome and Naples playing Italo house.
Step off the streets of London and immerse yourself in some Italian sunshine, armed with the saying 'vivi la vita al massimo', which may just mean 'live life to the fullest' but sounds so much better, doesn't it?
Visit drinkaware.co.uk for the facts