Heads up! We're working hard to be accurate – but these are unusual times, so please always check before heading out.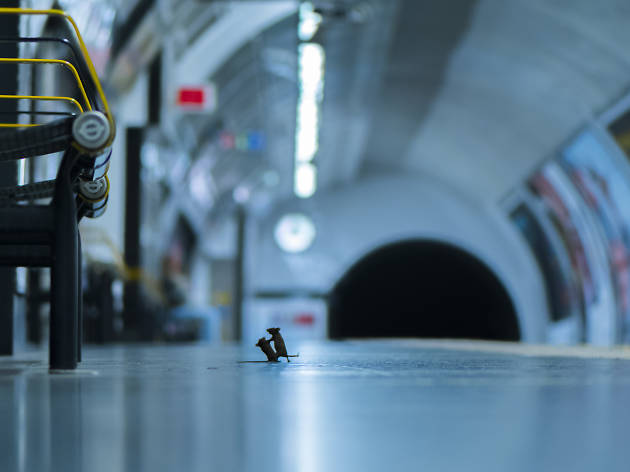 Why London's tube mice are the toughest critters around
Surviving on leftovers in the tunnels below London, these secretly badass rodents are a miracle, says writer Rachael Funnell
Aggressively loud and relentlessly oppressive, with a lingering odour of burnt hair: sound familiar? If you're sat on the tube right now, I should think so. While it's a lifeline to millions of Londoners, the Underground is an unyielding assault on the senses. Which is precisely why the tube mice are nothing short of miraculous.
These tiny, scurrying flashes of fur have made a home in one of the most inhospitable habitats imaginable. On average, the tube handles up to 5 million passenger journeys a day. There can be as many as 543 trains zooming around during peak times, and all the while – inches away from those wheels of steel – the tube mice are watching, waiting and wishing for your croissant crumbs.
It's estimated that up to half a million mice live in the Underground, and they ain't messing around. With most stations in central London presenting little access to the outside world, they subside almost entirely on a diet of discarded food and sheer determination. Professors at Imperial College London have found that their stressful living conditions have changed these resilient rodents' biochemistry: they move faster and eat less than their above-ground counterparts. That they survive without exploding into miniature stress-triggered mushroom clouds surely makes them the most badass mammals in the city.
Not convinced? Check out the Wildlife Photographer of the Year exhibition at the Natural History Museum. It features photographer Sam Rowley's image of two tube mice having a literal fist-fight on an abandoned platform – like a shot from a gangster movie, but on a tiny, furry scale. No wonder so many people were taken in when a prank sign at Farringdon station told passengers: 'The mice at this station have been attacking customers. Please place the bottom of your trousers into your socks to avoid being a victim'.
These tenacious city staples have been tearing it up underground since Van Gogh was roaming the network (he did – Google it). And wasn't it Vincent who wrote, 'If one truly loves nature one finds beauty everywhere'? Look hard enough, and that 'everywhere' includes under the tracks at Goodge Street, surrounded by discarded Subway wrappers.
Sam Rowley's photograph is currently in the running for the LUMIX People's Choice Award in association with the Natural History Museum. Vote for your favourite here.
Love London? Sign up here to get Time Out tips in your inbox every week.
Not convinced? Visit London's more palatable animal pals at these city farms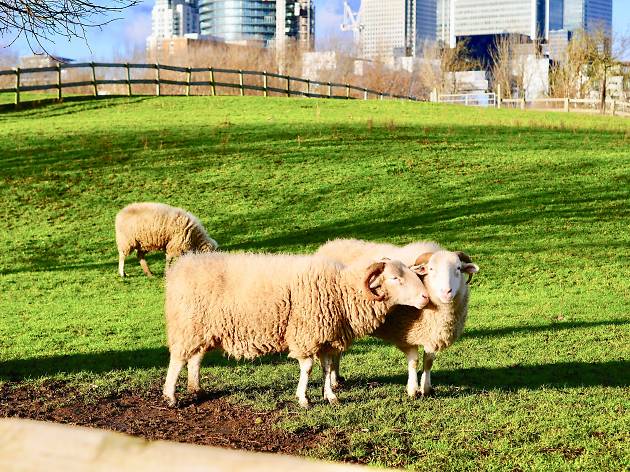 Your animal sightings shouldn't be just limited to the glimpse of foxes rummaging through your bins or a neighbour's sour-looking cat. From Shoreditch to Surrey Quays, London actually has a surprising amount of city farms for you to visit.