London's best treasure hunts and immersive games
Make exploring the city much more exciting with these London treasure hunts and immersive games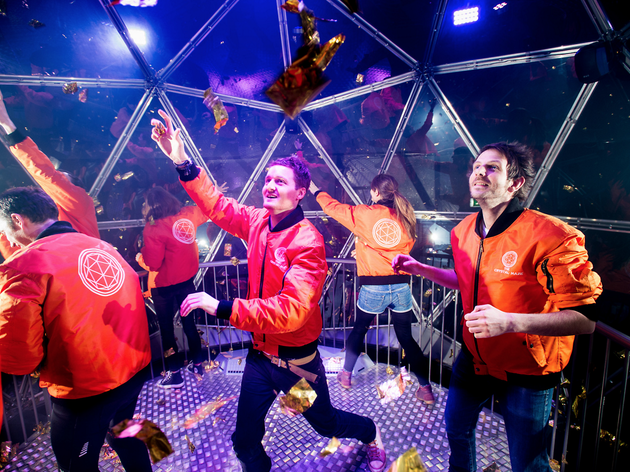 You've forgotten yourself thanks to immersive theatre and remembered teamwork in London's escape games. Now what? The whole city is your playground with these immersive games and London treasure hunts which use top attractions and London areas as the setting for your adventure.
The joy of this experience is in the incredible sets, the brilliantly silly hosts, the games so faithful to the original show that you can nearly remember their secrets, and the opportunity to blast your team-mates with frustated yells and not have to deal with any hatred when their two minutes are up.
Read more
Talk to suspicious characters and enter unexpected doorways to solve this murder-mystery-slash-treasure-hunt, which will have you scrambling through the streets of London.
Read more
Only the very brave should sign up for this live experience which sees you try to avoid a deadly virus which is turning everybody around you into gory, violent zombies.
Read more
This hour-long game will see your team dashing around Euston like big kids as you hunt for evidence, solve puzzles, decipher codes and look for keys.
Read more
Take your clue-solving to the next level
Could you puzzle your way out of a locked room in under an hour with only a couple of friends to help you? Grab your most trusted companions and sharpen those minds for one of London's live escape games, which allow ordinary Londoners to fulfill their latent dreams of being on 'The Crystal Maze'.
Read more
Sponsored listing
Tap Tavern Richmond
A Richmond-based British pub serving craft beers, small-batch gin, plus 20 beers on tap and bar food. Check the Facebook page for live music gigs and tap takeovers.